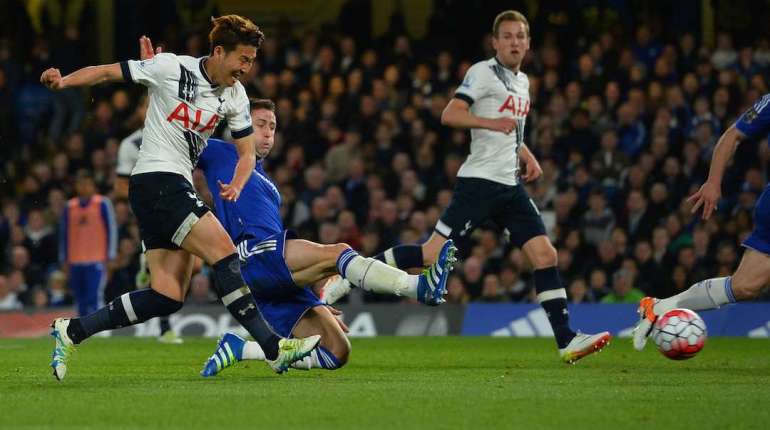 2016-17 Premier League: Week 13 Betting Preview
Week 12 saw favorites barely winning, a few draws, and Sunderland and West Brom both getting blowout victories. My value plays split 1-1 last week for +2.36 units as Swansea was able to draw at Everton at +336 odds, while Leicester wasn't quite able to tie up Watford. Value plays are now up +9.75 units with a 29.7% ROI (33 total picks) heading into Week 13.
Week 12 Results
Manchester City -206 at Crystal Palace
Chelsea -196 at Middlesbrough
Tottenham -174 vs. West Ham
West Brom -110 vs. Burnley
Sunderland +129 vs. Hull City
Watford +202 vs. Leicester
Manchester United/Arsenal Draw +224
Southampton/Liverpool Draw +247
Bournemouth +279 at Stoke
Everton/Swansea Draw +332
Season Trends
Home: 50 wins of 120 (-2.86 units)
Away: 38 wins of 120 (-24.26 units)
Draw: 32 wins of 120 (+4.63 units)
Road teams have obviously struggled this season thus far but that doesn't mean you should completely stay away. Draws had a slow start to the season as well before turning it on the last month or so.
Title Odds (5Dimes)
Man City +205 (27 points)
Chelsea +235 (28)
Liverpool +290 (27)
Arsenal +750 (25)
Tottenham +1550 (24)
Man Utd +2300 (19)
Everton +45000 (19)
Leicester +100000 (12)
Moving ahead to Week 13 and the marquee matchup is Chelsea-Tottenham. Chelsea have been very consistent and now lead the league in points with 28. Tottenham still hasn't lost a game yet this year, but have drawn 6 times which has put them 4 points off the pace at the top of the league. With a win, Tottenham would get right back in the thick of the race but a loss would put them 7 points behind Chelsea. Right now public betting percentages are very split based on the odds, and I'm staying away from this game completely.
As for value plays, I've got two home teams who I think take care of business as small underdogs this weekend. The first will be on Hull City +227 against West Brom, a very ugly pick indeed. Hull is coming off a 3-0 loss at Sunderland last week and find themselves in the relegation zone with just 10 points this year. West Brom are coming off a nice 4-0 win on Monday against Burnley and have been overperforming this season in my eyes. Currently over 60% of tickets is coming in on West Brom +160 while nearly 25% is taking the Draw. Just 15% of bettors are taking Hull at home so this is a great spot to really fade the public against a team who isn't that strong (West Brom) and I'll gladly go contrarian with Hull at +227 odds.
The other value play will be on Southampton +117 against Everton, and this is mostly due to fading the public. Southampton are coming off a nice draw against Liverpool while Everton struggled just to get a point against Swansea. Usually I like to Buy Low and Sell High, but in this case I like the momentum from Southampton in Premier League play. More than 50% of tickets is taking Everton despite the lofty +275 odds, and the Draw is also a popular bet with 27% of tickets despite +241 odds.

Only about 20% of tickets is taking Southampton despite their odds of winning around 46%, and that's where I think the value lies. Everton are a very inconsistent team and I don't trust them on the road against a Southampton team due to score goals. Take Southampton +117 and fade the public in this one.
Most Lopsided Around Market:  83% on Arsenal (-220), 81% on Man City (-325), 51% on Everton (+275)
Biggest Line Moves at Pinnacle: West Brom +168 to +152, Arsenal/Bournemouth Draw +425 to +394, West Ham +676 to +635
Value Plays (+9.75 units won, 29.7% ROI): Hull +227 vs. West Brom, Southampton +117 vs. Everton