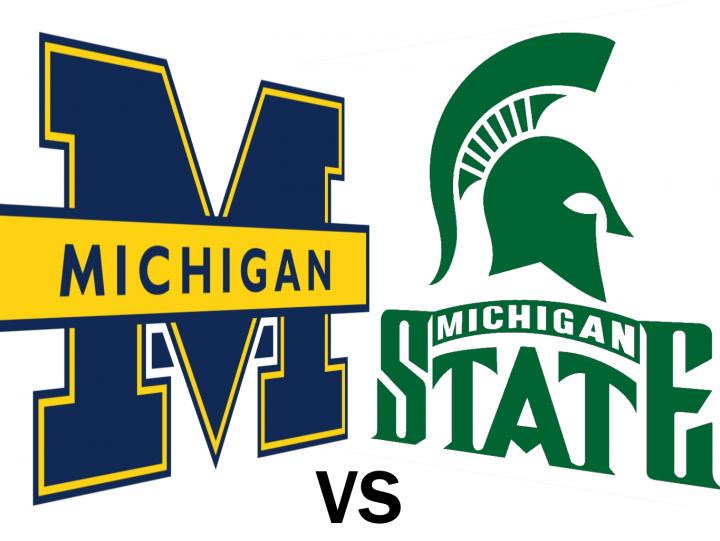 2015 College Football: Week 7 Opening Line Report
Michigan State and Michigan: In one of the games of the week, bettors are STILL not sold on Michigan, as they opened -6.5 at home but are getting just 28% of spread bets. It's early in the week but it's already the third game this year that they've been favored and receiving less than 1/3 of bets. They easily covered in the two games prior (BYU, Northwestern) and Michigan State is 0-6 ATS this season, so it's very surprising to see the public on the road underdog. Sharp bettors have clearly pounded the Wolverines in recent weeks and likely to do the same this week. Over the summer Michigan State was listed at -4.5, so this is an 11-point swing since then.
UCLA at Stanford: In a rare weekday game between ranked teams, Stanford (#15)  opened -5 and moved to -5.5 against UCLA (#18). Bets are basically even at this point and with the line where it is, we'd expect bets to stay around 50/50 during the week. There's no real advantage when ranked teams play on weekdays, with home teams going 17-17 ATS and underdogs going 20-16 ATS (via our Bet Labs software). Most of the East coast will by in bed by game time but this has the makings to be one of the games of the year.
Florida at LSU: Over the summer the lookahead line at Golden Nugget was LSU -14 but this line opened -5 at Pinnacle on Sunday afternoon. Florida continues to impress with a dominating 21-3 win at Mizzou last week, and a win at LSU this week would make them legitimate title contenders. However, early bettors are backing Leonard Fournette and the Tigers as they've already moved to -6.5. Spread bets aren't too lopsided at the moment so this was likely some sharper money on LSU. *
**Update on Monday afternoon that Gators QB Will Grier has been suspended for the remainder of the season, a huge blow for Florida. The line has already moved to +7 and +7.5 around the market and could keep moving.
Alabama at Texas A&M: Alabama has come back with a vengeance after losing to Ole Miss early in the year, and the Crimson Tide have moved from -3.5 to -5 against A&M this week. Public bettors have kept the faith in Bama and they're again receiving the majority of bets (64%) on the road. This line could probably get up to -7 by week's end.
USC at Notre Dame: Notre Dame opened -4 at Pinnacle and moved to -4.5 late Sunday night behind nearly 80% of spread bets. This rivalry will be a bit more interesting this week with USC head coach Steve Sarkisian taking a leave of absence due to an alcohol problem. USC was also upset at home by Washington last week so there's no surprise that bettors are low on the Trojans. Notre Dame has excelled despite a plethora of season-ending injuries and now USC will try to do the same after losing All-Conference center Max Tuerk for the year.
As always, we recommend checking our our Free Live Odds page during the week as the market is always shifting.