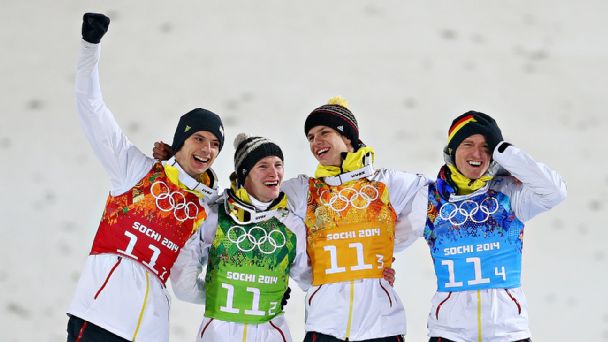 A Serious Betting Breakdown of Olympic Large Hill Team Ski Jumping Odds
Not the small hill, not the medium hill, not the normal hill, but the large hill. I'm actually a bit disappointed because there is actually something larger than large.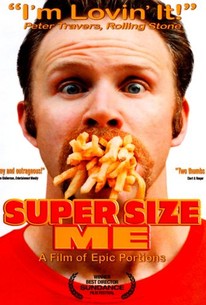 Just kidding, it isn't called super size. And this guy probably isn't "Lovin it" anymore.
Anywho, we are getting screwed out of the "Ski-flying" sized hill, where they can go more than 200 feet farther than on a large hill. Why the H is ski-flying not in the Olympics? Someone give me the address to the IOC because I would love to pen them a very strongly worded letter…written in my doped oxygenated blood just to make a point.
Speaking about blood doping, I doubt anyone in this sport is doing it. You know why? Because it requires little-to-no athletic ability. This is what it requires.
In fact, if you readers would like, we can set up a GoFundMe account to test this scenario out. You guys pay my salary (or more) for the next four years and I will dedicate my life to ski jump training. See you in Beijing 2022.
| Country | 1/8 (Bovada) |
| --- | --- |
| Norway | +125 |
| Poland | +185 |
| Germany | +350 |
| Austria | +1200 |
| Slovenia | +2200 |
| Japan | +4000 |
| Czech Republic | +50000 |
| Switzerland | +50000 |
| Finland | +50000 |
| USA | +50000 |
These Norsemen…let me tell ya…strap a pair of Rossignols on their feet and they uh…find a way. They actually came in a disappointing sixth place in 2014 so they'll be looking to redeem themselves. Their team consisted of four jumpers, three of whom were named Anders. I reckon they should just replace that fourth bozo with another guy named Anders.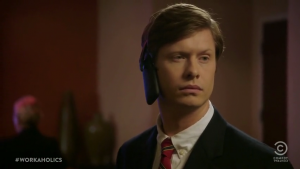 Right behind them is Poland, who also failed to medal in 2014. Apparently Bovada has caught wind of the great ski jumping prospects moving up the ranks in Northern Europe…insider trading, perhaps?
The 2014 Olympic champs, Germany, is third on the odds list before a massive dropoff to Austria and the rest of the pack. If you're expecting an American gold…don't. They don't raise the youngsters here in The States to respect the art of ski jumping like they do overseas. I tried convincing my high school to make a varsity ski jumping team back in the day. They did, but I only made JV.
Check out the Olympic section of our blog for all of this year's Winter Olympics content.