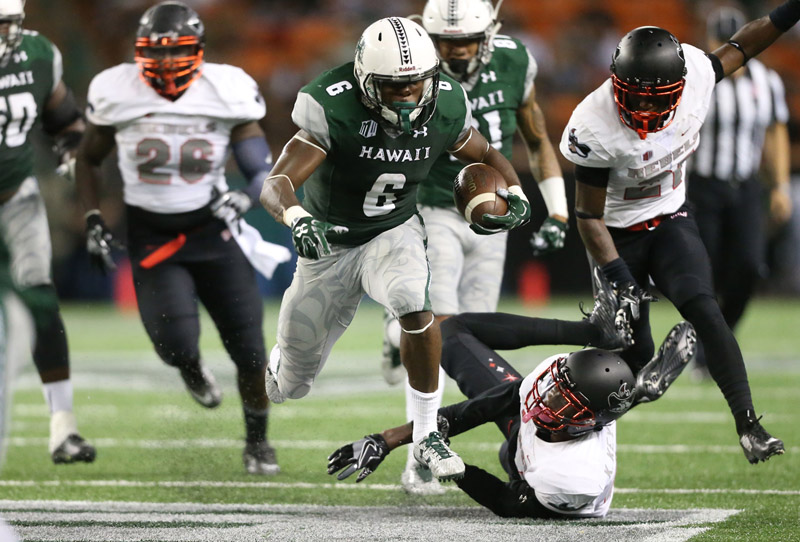 College Football Week 10 Totals Most Affected By Windy Forecasts
After opening at 61, the total for Saturday's Army/Air Force game has plummeted to 55 at Bookmaker. As all of our Action Network newsletter recipients already know, sharps jumped all over the 'under' early in the week and for very good reason.
While professional action is largely responsible for the line move, extreme winds may be helping to push this total down as well. At the time of publication, average winds of 21 mph are expected throughout the game. To put this in perspective, only 55 of 9,341 (or 0.6%) games in our College Football database have been played in sustained winds of more than 21 mph.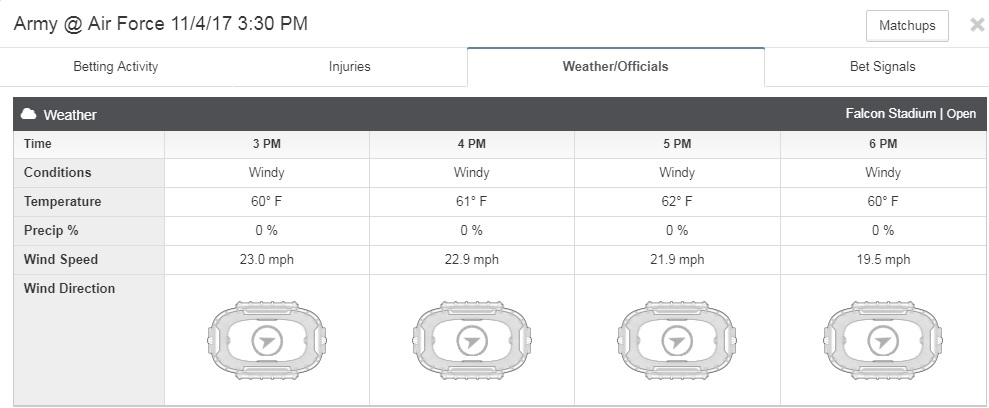 High winds won't have the same negative effect on option offenses as it would for more pass-heavy teams, but it'll certainly make the kicking game more interesting and as a result, scoring more difficult.
Hawaii at UNLV
While the forecasted wind speeds for this matchup aren't as drastic as Army/Air Force, the combination of both speed and direction are having an effect on the total.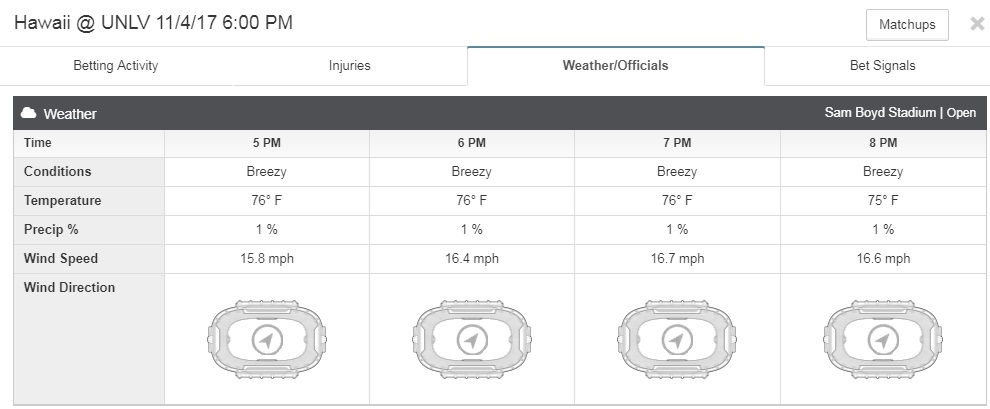 Pinnacle initially opened the over/under at 64 but has steadily adjusted it down (currently 57.5) throughout the week and based on the screenshot above, weather is likely a factor in that line movement.
Interesting in tracking how weather and betting percentages affect line movement in real-time for all games? Get all that and more with our new Sportsbook Insider Advantage membership for only $39/month.