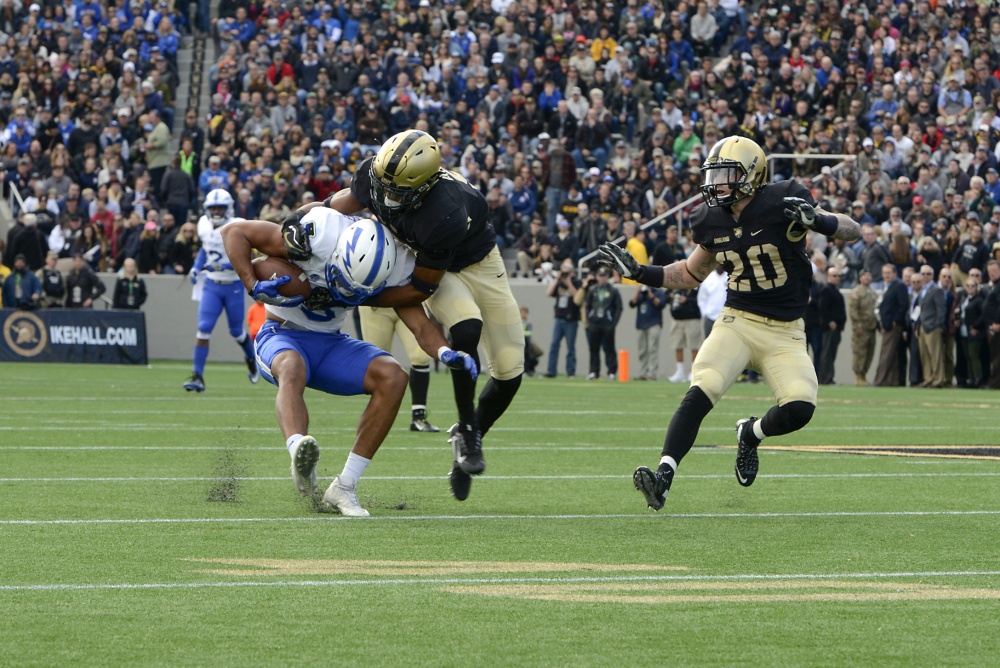 Why Sharps are Hammering the Army-Air Force Under
When service academies and option offenses match up, sharp bettors immediately give a look to the 'under'. Since 2005, 'unders' have gone 28-8-1 and cover by an average margin of 6.77 points when Air Force, Army and Navy face off against each other.

From a real-world perspective, this trend makes sense as run-heavy offenses bleed the clock and shorten games while on the other side of the ball, defenses are familiar with the intricacies of the option, a rarity since spread offenses have taken over college football.
Early professional money agrees, steaming the 'under' shortly after the total opened and once again Wednesday, driving it down from the opener of 61 to 56.5 at Bookmaker.eu. In fact, of the 37 games in our sample, 22 closed with a total lower than the opening number, an indication oddsmakers continually set these totals too high.
Want to join the Slack conversation with our team? To become of member of The Syndicate, sign up for the free Action Network newsletter and get five friends to subscribe through your personal link and boom, you're in!