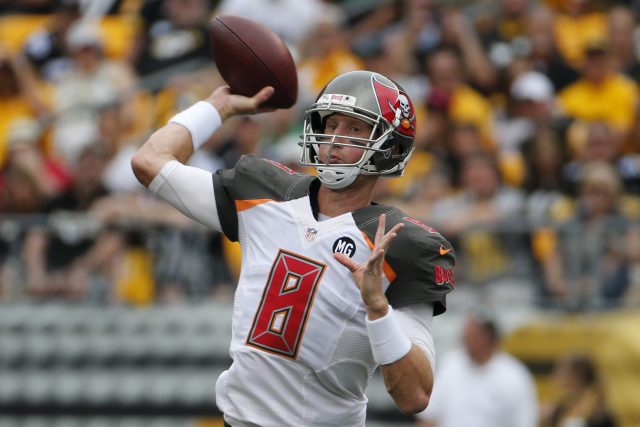 Who Are the NFL's Most Valuable Backup Quarterbacks?
As part of our NFL Summer Series, we published an article that examined how all 32 starting quarterbacks impacted the point spread. After speaking with several different oddsmakers, we found a consensus that Aaron Rodgers, Ben Roethlisberger and Tom Brady were considered to be the league's most valuable players. There was some debate regarding whether Andrew Luck and Cam Newton should be included in that upper echelon, but it was generally agreed that these players were worth 6-7 points to the spread.
This valuation means that if any one of these quarterbacks suffers an unexpected injury, the spread for their upcoming game could move by as many as 7-points. As an example, the Patriots moved from a pick 'em to a 6-point underdog for their Week 1 game against the Cardinals following the announcement of Tom Brady's four-game suspension.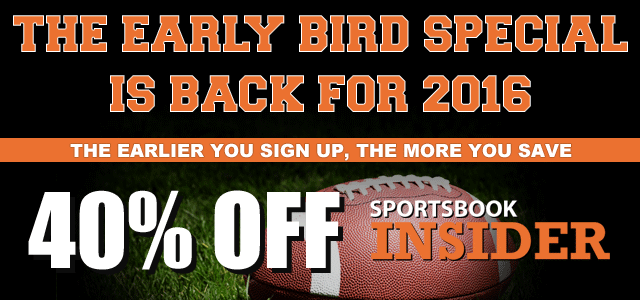 There are many factors that are taken into consideration when oddsmakers adjust their spread to account for an injury including the weather conditions, the strength of their opponent and the quality of the backup quarterback. For example, very few people would argue that Andrew Luck is as valuable as Tom Brady but their value to the spread is comparable due to the play of their backup. Oddsmakers view Patriots backup Jimmy Garoppolo as a competent player, whereas there are a lot of question marks for Colts backup Scott Tolzien.
I mentioned that the quality of the opponent plays a large factor in line movement and that can clearly be demonstrated in those first four Patriots games. Although Brady's suspension caused the line to move six points in the season opener, the impact at CG Technology was less significant for Weeks 2-4.
Week 2 vs. Miami: Moved from -9.5 to -6
Week 3 vs. Houston: Moved from -7 to -3
Week 4 vs. Buffalo: Moved from -7 to -3
While Brady was worth six points against one of the best teams in the league, he was only worth about four points against inferior opponents. There's also an assumption that Garoppolo may experience some growing pains in his professional debut before settling in. Moreover, it will be interesting to see whether his play during the preseason impacts the Patriots' Week 1 line.
It's worth noting that oddsmakers aren't always accurate in their point spread valuations of backup quarterbacks. Last year after Bengals QB Andy Dalton suffered a season-ending thumb injury, sportsbooks listed backup AJ McCarron as a 4.5-point road favorite. Sharp money immediately hammered Cincinnati, and the line quickly moved 2.5-points from CIN -4.5 to CIN -7. Although oddsmakers believed there was a major drop off between these two quarterbacks, wise guys and betting syndicates believed that the discrepancy was far less significant.
Although Cincinnati imploded during their AFC Wildcard Playoff game against Pittsburgh, McCarron acquitted himself quite well during his brief tenure as the starter. McCarron was hardly the only backup quarterback that was thrust into the spotlight last season, but he was one of the few that played at a high level. Many starting quarterbacks missed games due to injury in 2015 including Tony Romo, Peyton Manning, Andrew Luck, Ben Roethlisberger, Drew Brees, Joe Flacco, Jay Cutler and several others.
It seems unlikely that we'll see that many notable quarterbacks suffering serious injuries, but it's clear that many teams don't prioritize having a quality backup and are ill-equipped in the case of an injury. Cowboys' owner Jerry Jones even admitted that he "tried to get cute…at the quarterback spot," and the team struggled. In Romo's absence, Dallas started Matt Cassel, Kellen Moore, and Brandon Weeden. That trio combined to go 1-11 straight up and 2-9-1 against the spread (ATS).
Quarterbacks are the single most important players on the field, and they're clearly the most valuable to the point spread. Injuries to quality starting quarterbacks trigger major line moves, but knowing the true value of each backup can help you quickly recognize whether oddsmakers have overreacted to an injury and help you take advantage of inflated lines.
It can oftentimes be difficult to accurately analyze the spread value of backup quarterbacks since most of the available game film is from preseason games or in late game mop-up duty. Nonetheless, I spoke with an NFL expert from the market-setting Bookmaker sportsbook to find some answers.
Scott Cooley – Odds Consultant for Bookmaker.eu
Colin Kaepernick (SF)
Josh McCown (CLE)
Mike Glennon (TB)
Bruce Gradowski (PIT)
Matt Moore (MIA)
According to Cooley, McCown and Kaepernick are both superior to the presumptive starters: Robert Griffin III and Blaine Gabbert, respectively. He also noted that there wasn't much of a difference between Tampa Bay's two quarterbacks: Jameis Winston and Mike Glennon.
Putting the Bucs quarterbacks on equal footing may be surprising considering Winston's impressive resume. The first overall pick in the 2015 NFL Draft is a former Heisman Trophy winner who made the Pro Bowl during his rookie season. However, Glennon showed flashes of potential during his short career. In 19 career games, the Napoleon Dynamite doppelganger has passed for over 4,000 yards with 29 touchdowns and just 15 interceptions.
It's unlikely the spread would move if Winston suffers a major injury, but he's not the only starter in that situation. "I don't think [the line] would move at all for the first three on my list," said Cooley. "Honestly, people might be more inclined to bet the Browns if McCown was inserted into the starting lineup. Might not see any movement if Moore was under center in place of Tannehill either."
I have always felt that Matt Moore deserves an opportunity to compete for a starting job, especially given his past success. In 24 career starts, Moore has gone 18-6 ATS (+11.57 units won) which makes him one of the most profitable quarterbacks in our database. Based on his track record, it's easy to understand why oddsmakers would be hesitant to adjust the spread if Ryan Tannehill goes down.
Cooley went on to state that the "book is still out on Jimmy Garoppolo because we haven't seen enough of him in a real-game situation." He also drew comparisons to former backup Ryan Mallett, who was highly regarded by the Patriots coaching staff before being traded and posting underwhelming numbers for Houston.
Players like Brian Hoyer (CHI), Chad Henne (JAX) and Derek Anderson (CAR) ranked just outside of the top-five but are considered to be quality backups. Cooley also weighed in on the ongoing position battles in Denver, Los Angeles, and Philadelphia. "I don't think there is any difference in the LA battle, but I'd give the slight edge to Sanchez and Bradford in the other two battles solely based on experience."
In terms of the worst backup quarterbacks, Cooley pointed to three names: Dak Prescott (DAL), Trevone Boykin (SEA) and Scott Tolzien (GB). The Cowboys were set to enter the preseason with Kellen Moore as their primary backup, but he's expected to miss the entire season with a broken ankle. That injury leaves Dallas with arguably the worst backup quarterback in the league and increases Tony Romo's value to the spread.
Bettors can track the latest odds, betting percentages, injuries and more by visiting our free NFL odds page. Interested in receiving our highly profitable best bets, steam moves, reverse line movement alerts and contrarian plays? Sign up for a 4-day trial of Sportsbook Insider Pro.
Have any questions for the staff at Sports Insights? Utilize our live chat to speak with a customer service representative or e-mail us at help@sportsinsights.com.