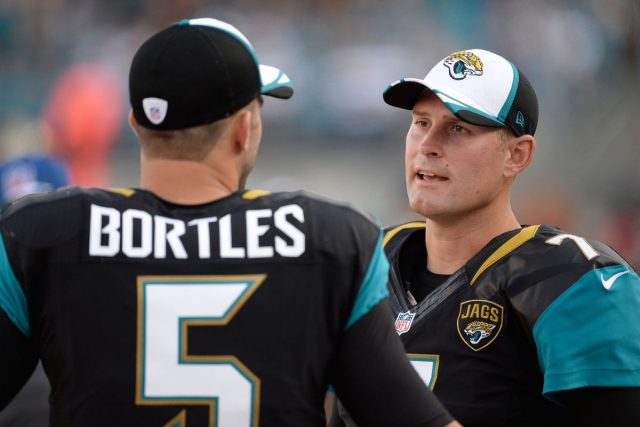 Who are the Best and Worst Backup Quarterbacks in the League?
The quarterback is the most important position on the football field (no kidding, Kramer, you call that an insight?). It is also the only position that really has any impact on the spread. As we mentioned in our player value article, there aren't many non-QBs that will move the spread. There isn't anything worse for (most) teams than their starting QB going down. The best play-callers in the league can be worth up to 7.5 points to the spread and if God forbid they miss a game, their teams can go from favorite to underdog in a heartbeat.
With that being said, some teams are better suited to deal with QB injuries than others. I reached out to Scott Cooley, an odds consultant at Bookmaker.eu, one of the sharpest offshore books, to find out who he believes are the best and worst backup quarterbacks in the league in terms of value to the spread.
"Most Valuable"
Chad Henne (JAX)
Case Keenum (LAR)
Brock Osweiler (CLE)
Matt Moore (MIA)
Jimmy Garoppolo (NE)
Not the best news for Blake Bortles fans out there. Jaguars backup Chad Henne is considered to have just about the same value to the spread as Bortles according to Cooley. Though there have been high hopes for the former #3 overall draft pick, Bortles took a step in the wrong direction last year and has lost any respect that he had from the oddsmakers. Henne, 32, hasn't thrown a pass in a regular season NFL game since 2014, yet still remains one of the best backups in the league according to the books.
The Rams may have drafted their future franchise QB in Jared Goff, but he's not there yet. In fact, not by a longshot. The Rams went 0-7 against the spread last year in games started by Goff and at the moment, "Keenum might have a tad more value than Goff," Cooley says. This can surely change if Goff shows some improvement during the preseason and early in the year. Even if Keenum is a bit better than Goff for now, the Rams are better off getting their young gun some experience than to play Keenum and possibly win another game or so.
Oil and water, bleach and ammonia, guns and alcohol…Cleveland and quarterbacks. It isn't entirely clear as to who will be the Week 1 starter for the Browns, but it doesn't really matter. There would be no change to the spread if Osweiler replaced Kessler or vice versa.  The most recent odds update on the Browns' QB battle from Bookmaker had Osweiler slightly favored over Kessler (+170 to +180), with DeShone Kizer also in the picture at +190. Don't be shocked if all three start games this year…maybe Johnny Manziel and RGIII can come back and take some snaps, too.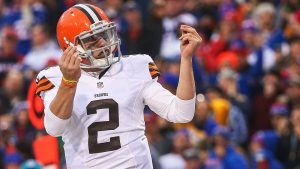 Although Ryan Tannehill played very well at times last season and is considered to be worth 2-3 points to the spread, Matt Moore isn't too far behind him. Despite never solidifying himself as a starting QB in the league, Moore has excelled when given the opportunity. In his career, his teams are 20-7 ATS when he starts, including 2-1 ATS and straight up last year. Tannehill has the upper hand, but the gap between him and Moore is closer than some may think.
Plenty of backup quarterbacks have come and gone under Tom Brady, but none have looked as promising as Jimmy Garoppolo. Jimmy G may never get a chance to start in New England if Brady plays until he's 50 like he wants to, but that's not a bad problem for the Patriots to have. If Brady gets hurt or his play begins to falter, the Patriots might have the best replacement option in the league. In our earlier player values article, bookmakers agreed that Garoppolo is worth about one point to the spread, which would put him above several actual starters in the league right now. Given the Patriots' system and the mind of Bill Belichick, it is tough to say just how much worse the Patriots would be with Garoppolo as QB instead of Brady.
"Least Valuable"
Landry Jones (PIT)
Scott Tolzien (IND)
Jake Rudock (DET)
Connor Cook (OAK)
Trevone Boykin (SEA)
Ah…the bottom of the barrel. These teams are screwed if their quarterback is sidelined for an extended amount of time. All five teams' starters are considered "tier three" or better, meaning that they are all worth at least 4 points to the spread.
Landry "Laundry" Jones has been backing up Big Ben in Pittsburgh for the past couple of seasons. Each year, he has started two games, going 1-3 ATS in total. Last year he was given the tall task of starting against the Patriots and the…Browns…who he managed to defeat in overtime. Given Roethlisberger's proclivity to get banged up, Steelers fans need to get comfy with the fact that he could very well be starting a few more games this year.
Former Aaron Rodgers backup Scott Tolzien is going into his second season as Andrew Luck's backup with the Colts. Last season the Colts went from +2.5 to +8.5 against the Steelers when Tolzien started due to an Andrew Luck injury. They lost 28-7… at home.
Ex-Wolverine Jake Rudock has never thrown a pass in an NFL game so it's not surprising to find him here. Matt Stafford has played better in each of the past two seasons than he did in the three prior, proving that he's not just a product of Calvin Johnson. With his value on the rise, the gap between him and his backup has increased. Once upon a time, there was another Michigan QB drafted in the 6th round backing up a stat heavy veteran. I'm not telling Lions fans to root for Stafford to get hit so hard that he almost bleeds out internally, but you may have the next Tom Brady waiting in the wings.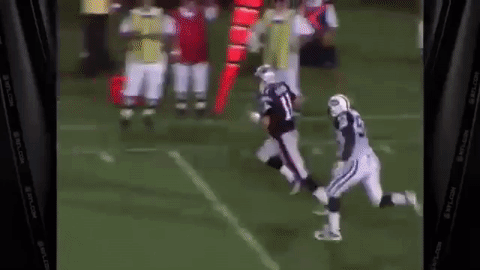 Connor Cook was thrown into the spotlight last season when injuries to both Derek Carr and Matt McGloin forced him to make his first career start in a playoff game. That went poorly. Cook went just 18-45 for 161 yards, with 1 TD and 3 picks — good for a 5.5 QBR and 30.0 passer rating. Obviously, you can't have super high hopes for a rookie in that situation, but his performance certainly didn't help his standing among the rest of the backups.
Russell Wilson was hobbled for much of the 2016 season, but toughed it out because he knew he had one of the worst backups in the league waiting for him. Okay…that might not be the actual reason why.  The former Horned Frog Trevone Boykin went undrafted out of college, but was signed by the Seahawks and earned the job as Wilson's backup. Boykin actually played pretty well in the chances he had last season, but hasn't done enough to prove his worth to the spread. He hasn't helped his case off the field either, as he was arrested this offseason on alcohol-related charges for the second consecutive year.
There you have it folks, the What to Expect if You're Expecting…Your Starting QB to Get Hurt Bettor's Guide™.
Do you think your team's backup should be somewhere on the list for bettor or worse? Leave us your thoughts below.
Check back next week for more football betting info for the upcoming season.