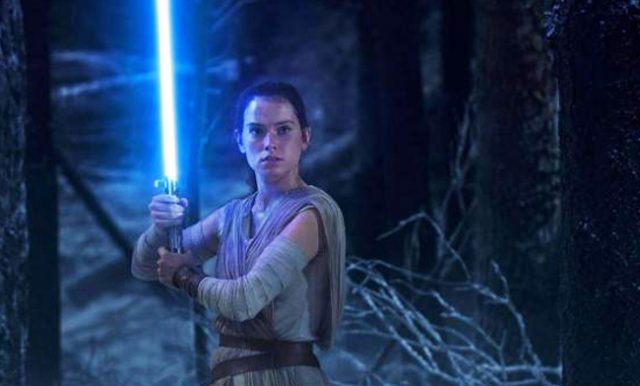 Who Are Rey's Parents?
Star Wars prop SZN continues! I was getting scared, we haven't had any new props in nine whole days.
The last group of props that came out after the latest trailer was released included a number of interesting options—will Kylo Ren turn to the light side? Will Rey turn to the dark side? Will Luke die? Etc.
We've had prop bets regarding whether or not Luke is Rey's father for a while now, but now the Irish book PaddyPower is offering odds on a number of different characters, not just Luke.
Here are the exact stipulations of the bet. "Revealed as Rey's Parent in The Last Jedi. All in betting. Others on request. Bets Void if no reveal in "The Last Jedi."
So this bet would be moot if there is no parental reveal in the upcoming movie. With that being said, there is a prop in the aforementioned group at BetOnline regarding whether or not Rey's parents will be revealed and the odds highly suggest that they will be. Their current odds of -550 correspond with implied probability of 84.6%.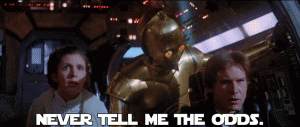 | Character | 10/25 Odds (PaddyPower) |
| --- | --- |
| Luke | -450 |
| Leia | +350 |
| Han | +550 |
| Supreme Leader Snoke | +1600 |
| Boba Fett | +1900 |
| Obi-Wan Kenobi | +2500 |
| Captain Phasma | +2500 |
| Darth Plagueis | +3300 |
| Count Dooku | +5000 |
| Emperor Palpatine | +5000 |
| Chewbacca | +9000 |
The first thing I will say is that these are HORRIBLE odds on Luke. You can still bet on him being Rey's father at a number of other sportsbooks for a much better price. Bovada is currently paying out +225 and 5Dimes is paying out +425! You'd be a fool to take -450.
The second quibble I have with this list is that Han and Leia have different odds. I suppose they could explicitly mention just one of their names on screen for the reveal, but wouldn't they mention both? Maybe you can bet on both and be paid out twice? Or…perhaps Han was being a scoundrel and having an extramarital affair with home-wrecker on the outer rim….
If I was to bet on this, I'd toss a few bucks down on Obi-Wan Kenobi (Old Ben to the layperson.) At 25/1, this is a longshot, but it's certainly more likely than friggin Boba Fett. Rey is super force-sensitive as we saw in The Force Awakens and the trailers for The Last Jedi, while Boba Fett is a man with a jet-pack. Not to mention, the last time we saw Boba Fett he fell into the Sarlacc pit and was presumably munched. Unless Rey is a sneaky 30+ years old, the time lines wouldn't match up.
Some internet people believe that she is literally just a nobody. No lineage whatsoever. Perhaps she was created by midichlorians…it worked out real well for this kid.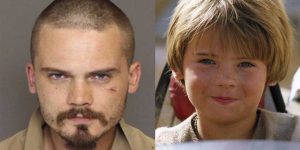 Personally, I believe she is the daughter of someone we know and in all likelihood, someone with ties to the Jedi or Sith.
What's your money on? Are you going with the almost-too-obvious choice in Luke or do any of the other options catch your attention?