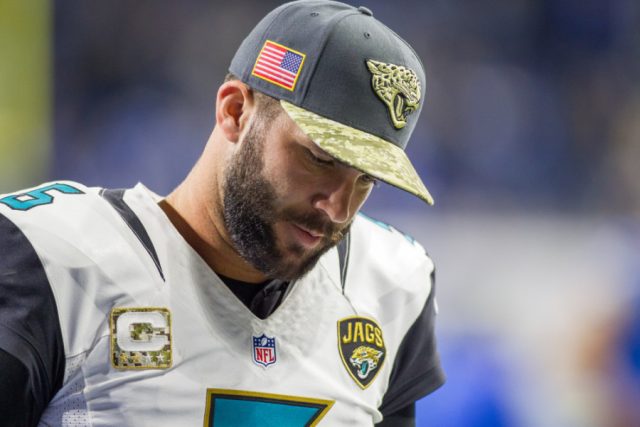 Which Quarterback Will be Benched First in 2017?
Nine poor SOBs have been selected by Bookmaker to represent the NFL on the "first QB to be benched" prop. Make it be understood that this only counts for the first benching due to performance reasons, not injury.
| Quarterback | 9/4 (Bookmaker) |
| --- | --- |
| Blake Bortles | +220 |
| Tom Savage | +220 |
| Mike Glennon | +360 |
| Josh McCown | +550 |
| Tyrod Taylor | +650 |
| Jay Cutler | +700 |
| DeShone Kizer | +1500 |
| Trevor Siemian | +2000 |
| Sam Bradford | +3000 |
The two favorites on the list are there for entirely different reasons. Blake Bortles spent the preseason baffling onlookers with his abysmal performances, leading many to believe that Chad Henne, one of the best backup quarterbacks in  the league, would get the week 1 start. However, the Jaguars, whose logo can be seen in Miriam-Webster's under "role-model franchise", opted to stick with their once promising QB prospect. If he has a rough couple of weeks to start the year, Henne will get the call pretty darn soon.
Also at +220 is Tom Savage of the Texans. In September of 2016, I doubt many Texans fans would have expected Savage would be their starter (by choice) for week 1 of 2017. Heck, not even Savage's parents…dear old Ben Savage and his loving wife Topanga.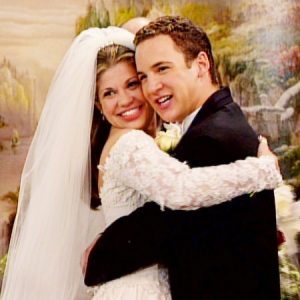 However, with Deshaun Watson waiting in the wing, he may not have the job for long. One would have to imagine that the Texans are waiting for the first excuse they can get to start the rookie, meaning Savage probably won't have much room for error.
Jay Cutler is sixth on the list at +700. I initially liked the value here, but I figure the Dolphins will give him a few chances before turning to backup legend Matt Moore. If Cutler does get benched, he may just ask to be released. With that being said, it may take a handful of subpar games before the Dolphins decide to burn that bridge. Given the other QB situations around the league, it's likely someone else will be riding the pine first.
Follow us on Twitter @SportsInsights  for more props leading up to the NFL season.