What's New in Bet Labs?
We are always trying to improve Bet Labs and are pleased to announce some improvements to the software. If you are unsure what Bet Labs is, head on over to this page to learn more.
Below we will go over the new features that you will see with your Bet Labs membership.
Teaser Records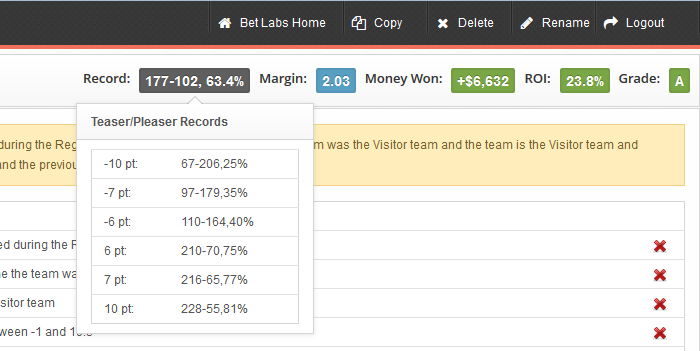 By clicking on the record of the system, you can now see the teaser and pleaser records for your system. We show 6, 7, and 10 point teasers for NFL and NCAAF systems. We show 4, 4.5, and 5 point teasers for NBA and NCAAB systems.
Fade Your System
Many times, bettors will build a system where they are looking to fade a team in that spot. This new feature lets you implement this idea with a single click.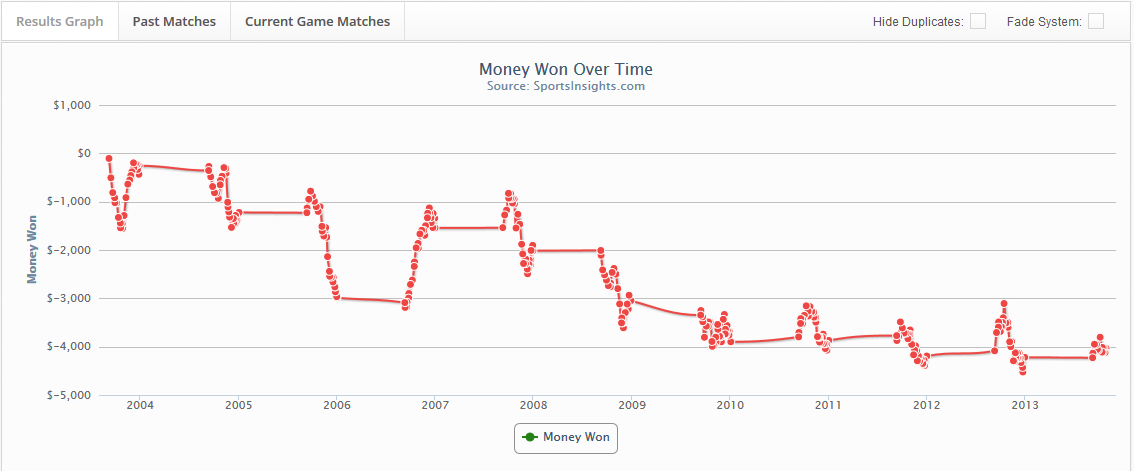 If you created the system above and actually wanted to bet against it, simply check the Fade System option to bring up your new system results: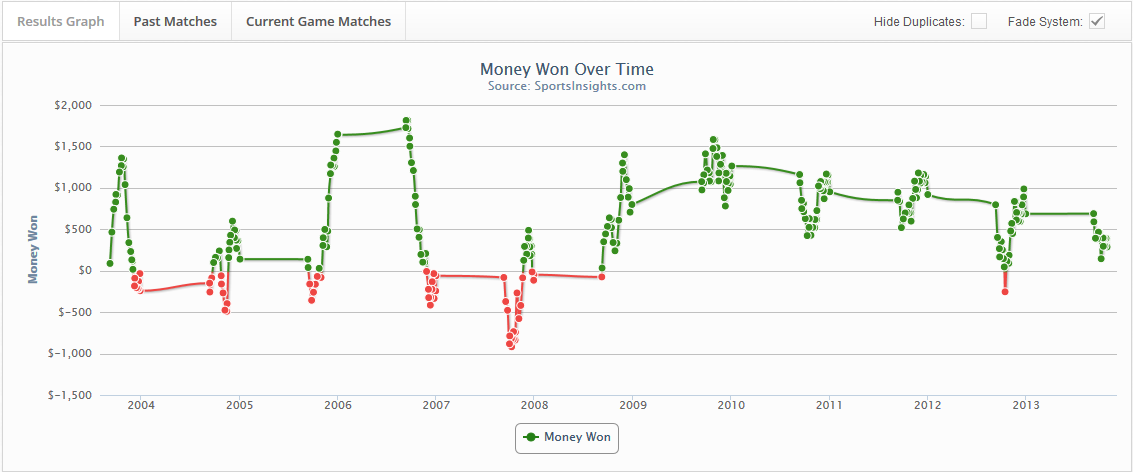 Hide Duplicates
Next to the Fade System option, you will see a Hide Duplicates option. This new feature allows you to eliminate games where you take both sides of the game. For example, I built a system that looks at teams in the AFC East playing on Monday nights. By using the Past Matches, tab, I see the following: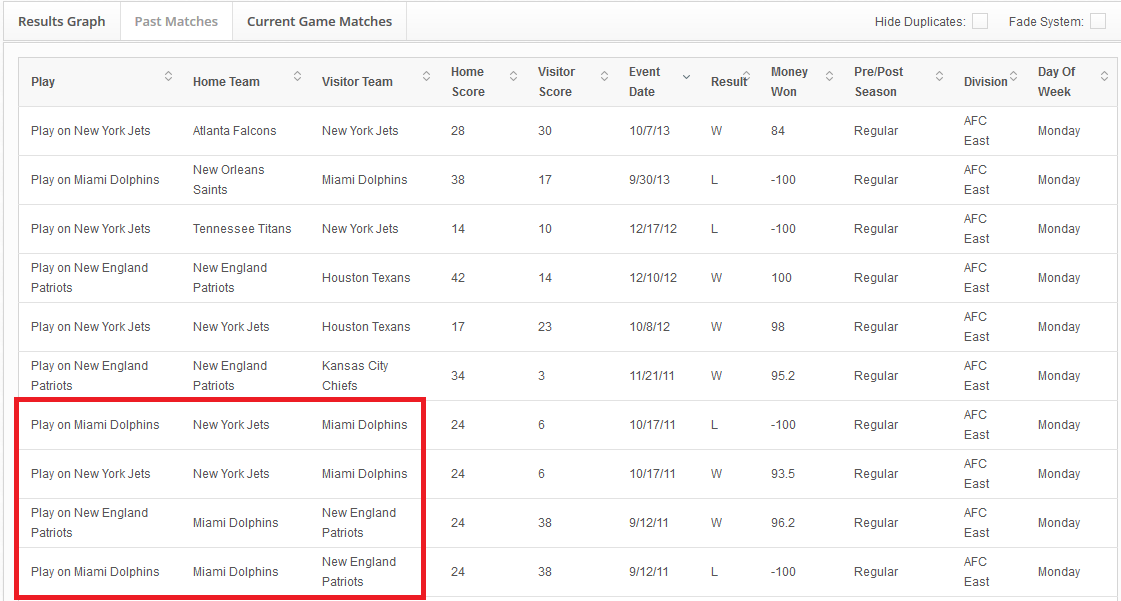 I highlighted two games where two AFC East teams played each other. Since your system is set up to take every AFC East team on Monday, you would have received a win and a loss for those games. By using the Hide Duplicates option, these games will no longer count towards your record.
Many of these features were added at the request of our current Bet Labs members. To voice your input, head over to our community to request any new features or filters you would like to see.