What's New in Bet Labs?
Recently, we have added some new features and made Bet Labs more convenient to use. Below we'll highlight these changes and show how they can improve your Bet Labs experience.
Here is the new Bet Labs Home page in full (click image to enlarge):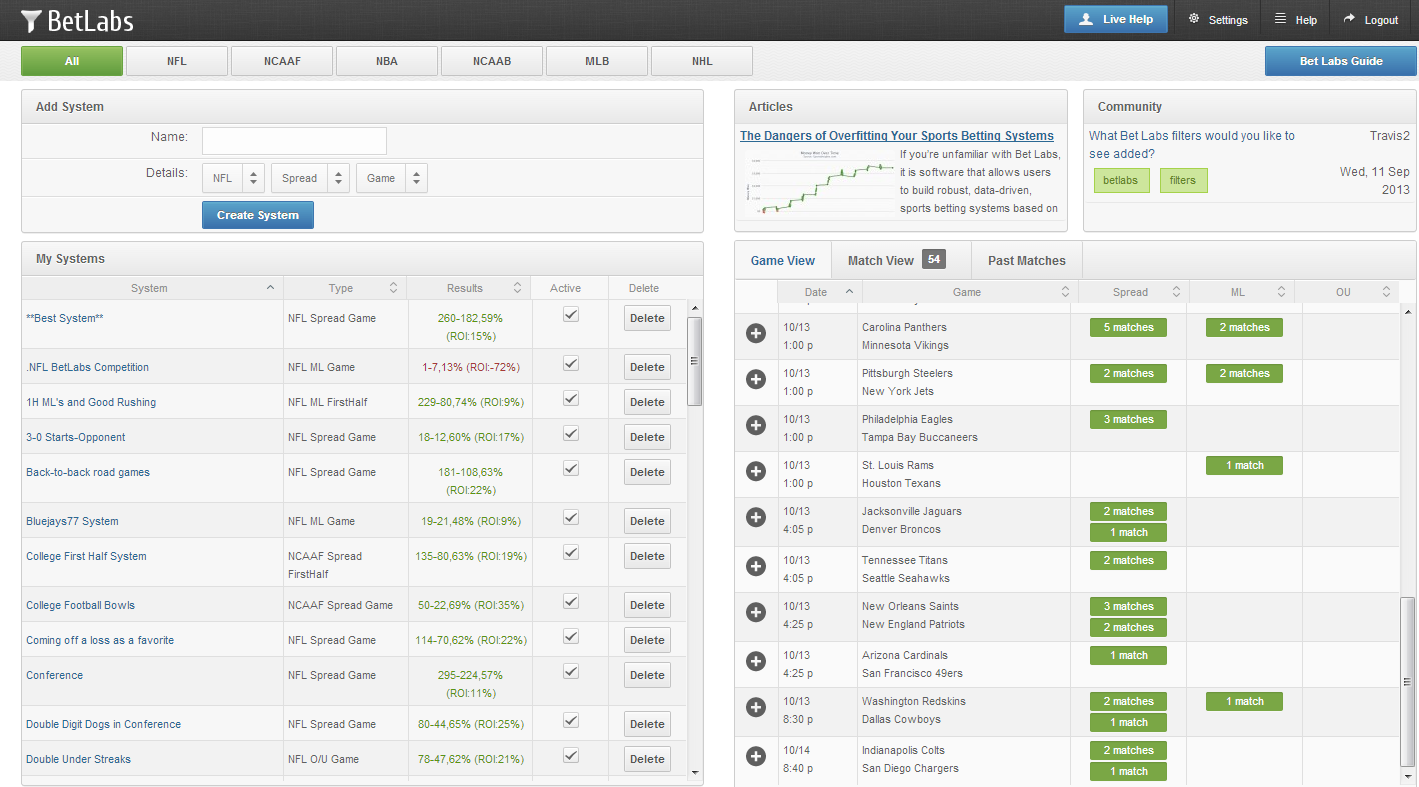 We have chosen to emphasize your current systems and current game matches.

We have added a sports tab for you to use. It will still default to all sports, but if it's a busy Saturday and you only want to look at college football systems, you now have that ability.

This is the new Game View for your current game matches. Here you can easily see which teams your systems are on. We also list the overall performance and the current season performance for each system. This view is extremely helpful when making decisions on which games to bet.

At the top of each system, you will now see a Grade to go along with the other result fields. This quickly lets you know if your system has some flaws. If you click on the grade, you will get a more detailed breakdown: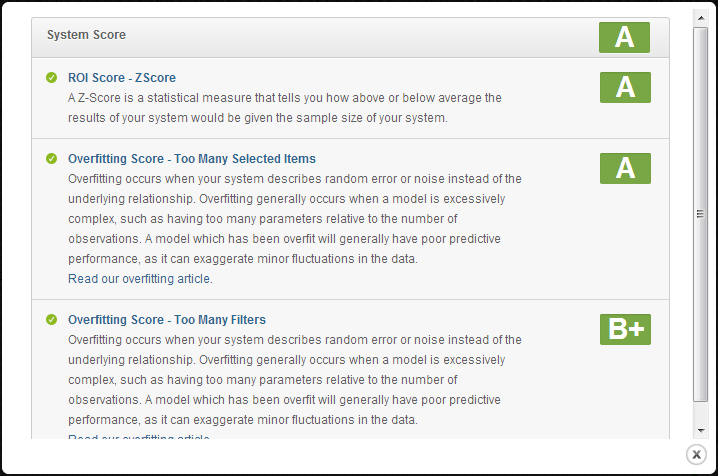 The grade is based on your record, sample size, and whether or not you are "overfitting" your data.
We hope you enjoy the changes we have made. If you are new to Bet Labs or are interested in reactivating your account, we offer a $25 trial to test out the new features.
As always, we welcome feedback on any new filters and features you would like to see. You can leave them in the comments section below, or jump over to our free community to discuss new features.