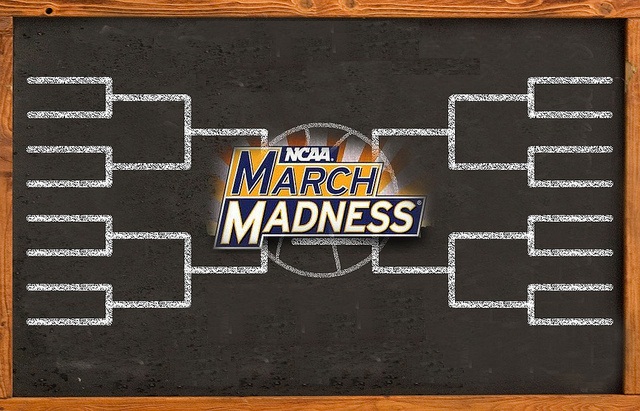 What Steam Moves Should You Follow for March Madness?
It's conference tournament week and that can only mean one thing…March Madness is upon us. One of the most exciting times of the year for casual and die-hard sports fans alike, the events of the upcoming month will certainly have you jumping for joy or shaking your head in disgust. Chances are your bracket will be busted in the first 48 hours or so, but keep your chin up, there is still lots of money to be made.
March Madness can be one of the most profitable times of the year for bettors, both sharp and square. With so many televised games being played at all times of the day, there will surely be tons of bets being placed and in turn, plenty of artificially inflated lines. If you're not crunching numbers on your supercomputer at home, you might find yourself wondering what sides and totals sharp bettors are taking for these big games.
One of the most important features of our Sportsbook Insider Pro membership is a steam move. But what is a steam move, exactly?
When sharp bettors and betting syndicates decide on a play, you can be sure that a lot of money is going to be placed on that team across multiple sportsbooks in a short amount of time. This is a book getting "steamed". When this influx of sharp money comes in, the book will quickly react by adjusting their line. When this happens, an alert comes through via e-mail/text message (along with a pop-up on our Live Odds page) to notify members which book just got steamed and at what number. Bettors could then find a book that's slow to adjust their line, and quickly place their wager.
Every sportsbook that triggers steam moves on our site has its own individual record and some are much more profitable than others. For example, the Pinnacle steam move for MLB has been notoriously good and is up over +300 units since 2007. CRIS and Pinnacle are known as market-setting sportsbooks and they typically produce the most profitable moves across all sports. While there isn't a particular steam move that has been that excellent for college basketball, there are some steam moves that bettors should pay attention to.
One of these is the CRIS steam move for college basketball spreads. Part of the Bookmaker family, CRIS is a sportsbook that caters to sharp bettors. Since 2007, their steam move has won at a 53% rate against the spread (ATS) and has only recorded one season with a losing record. More importantly, this move has been very profitable in recent years.

Over the past three seasons, this move has a 58% win rate with more than +50 units won. This year, they have covered at a 60% clip. Their long term success coupled with their recent winning ways makes them a book to follow this upcoming month.
Another book to consider following for spread steam moves is 5Dimes. Historically, they have been the most consistent book for college basketball, but recently, their reputation has taken a hit. Word around the gambling industry is that they've been banning some of their most profitable players and are becoming more "square". If you look at the results below, you can see how this year's win rate of 47.6% is a far cry from their historical rate.

As far as totals are concerned, BetOnline has been the gold standard in college basketball. Though they're not exactly a sharp book, their total steam move has a 55% win rate since 2008 and has never posted a season below a 50% win rate. This season has been the most profitable for them so far, as they've won over 56% of the time and are up +35 units.

One common mistake many bettors make when playing these steam moves is chasing bad lines. Following a steam move, the triggering book is obviously forced to adjust their line. We tell our customers to have accounts open at multiple books so you can shop for the best line. This is especially important when it comes to following steam moves because you want to get the same number at which the steam move was triggered. Bettors lose value taking Duke -6 if sharp money took Duke -5. By having access to multiple books, bettors can ensure the same winning percentage as the professionals.
If you're following these steam moves, you want to place your bets ASAP. Sportsbook Insider members can customize their settings to be sent specific steam moves to their email or phone to help get those lines in a timely manner. If a team is steamed at 9 AM at -3 and you take them at 6 PM at -5, you're not going to win at the same clip as the corresponding steam move. If the line has already moved a substantial amount, you're better off not playing it at all.
Purchase a Sportsbook Insider PRO membership and get NCAAB steam moves along with best bet picks, contrarian plays, dollar percentages, and reverse line moves, along with a fully customizable live odds page, line watcher, line predictor, the number of bets on every game, and more.
If you have any thoughts or questions, feel free to reach out to the Sports Insights staff by utilizing our live chat feature, commenting below, or emailing us at help@sportsinsights.com.