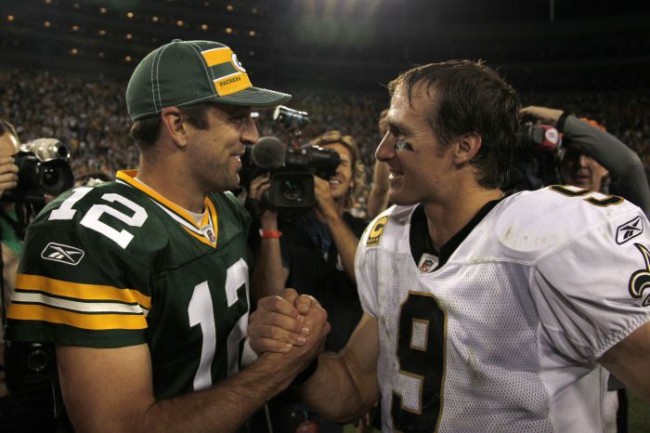 Week 8 NFL Line Moves That Matter
As we approach the midway point in the NFL season, bettors have seemingly stopped analyzing teams based on their performance from the past season and are finally judging them on their merits this year. Perhaps that explains why we're seeing so much one-sided public betting this week with six teams receiving less than 30% of spread bets including three teams that fit our 80/20 betting system.
The NFL landscape is beginning to change as the contenders separate themselves from the pretenders. This week we've seen two starting quarterback changes with Colt McCoy taking over for the human turnover machine also known as Kirk Cousins in Washington and rookie Zach Mettenberger replacing the unproductive duo of Jake Locker and Charlie Whitehurst in Tennessee. We've also seen our first major trades of the season including the Jets acquisition of speedy receiver Percy Harvin.
With this in mind we look forward to this weekend's action and pinpoint three NFL line moves that should be interesting to every NFL bettor.
NOTE: This article was originally published Thursday (10/23) at 3:45 p.m. ET. For updated lines and real-time betting data, please visit our Free NFL Odds page.
Green Bay Packers at New Orleans Saints (-1.5)
Through seven games, Aaron Rodgers has compiled the second best quarterback rating in the league (117.3) trailing only Peyton Manning (119.0). These exceptional numbers have helped Packer fans "relax" as they sit in a tie atop the NFC North standings at 5-2.
For the Saints, this season can only be described as an utter disappointment. Although former MVP Drew Brees ranks second in the league in passing yards per game, his QB rating ranks just 17th — putting him in the bottom half of all signal callers. This shaky performance, combined with a porous pass defense, has led the Saints to a 2-4 record through six games.
Despite these two teams moving in opposite directions, the Saints actually opened as 2-point home favorites at CRIS for this Sunday Night showdown. For that reason, it should come as a surprise to nobody that the Packers are receiving 79% of spread bets despite the public's propensity to pound favorites.
Since 2003 only three favorites have ever received such little public support:
Jacksonville Jaguars -1: 21% of spread bets (9/30/12 vs. Cincinnati)
Jacksonville Jaguars -3: 20% of spread bets (9/11/11 vs. Tennessee)
Carolina Panthers -3: 21% of spread bets (10/24/04 vs. San Diego)
Although all three of those contrarian favorites lost, we do have a few sharp money indicators on the Saints. Despite this one-sided betting, CRIS has only moved their line from New Orleans -2 to -1.5 which is a fairly unimportant change. We have also triggered a reverse line movement alert on the Saints at BetEagle (6-4 +1 units won this season). Finally, our research indicates that favorites have been historically undervalued in prime time games.
When a line seems too good to be true, it's usually because it is. This game provides an excellent opportunity to buy low on the Saints and sell high on the Packers. It's also noteworthy that the Saints future odds at 5Dimes (+4000) are better than a number of teams with superior records, which indicates that oddsmakers still believe in New Orleans. Fading the trendy underdog has been a profitable strategy in other sports, so don't be surprised if New Orleans gets off the schneid with a big home victory this weekend.

Houston Texans (-2.5) at Tennessee Titans
Early in the week we were uncertain who would start at quarterback for the Titans — the injured Jake Locker (Hand) or the ineffective Charlie Whitehurst. Turns out the answer was none of the above as Tennessee has opted for the mystery box in rookie 6th round draft pick Zach Mettenberger.
When it was expected that Jack Locker would finally return under center, the Titans were listed as 1-point home dogs. However, this game was taken off the board when it was announced that Mettenberger would get the start. When it re-opened, the line has moved 1.5-points with the Titans listed at +2.5.
With Locker expected to start, roughly 20% of spread bets were taking the Titans. Since announcing this change, that percentage has dropped to just 14%. This lopsided betting continues to move the line with Tennessee now listed at -3 at Pinnacle although many books (including CRIS and the Greek) still have this game off the board.
There have been no bet signals triggered on Houston which indicates that this influx of public money is solely responsible for the line movement. It's also interesting to note that since 2005, home dogs receiving no more than 20% of public bets have gone 84-67 (+12.93 units) which further indicates there may be value on Tennessee in Sunday's AFC South matchup.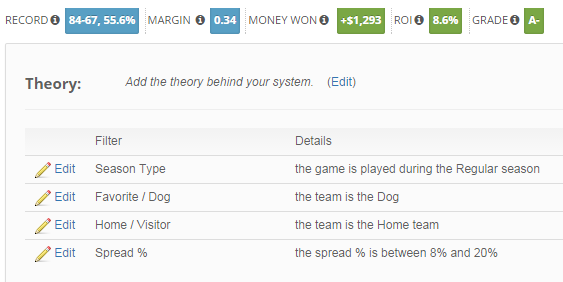 Indianapolis Colts (-3) at Pittsburgh Steelers
In this week's most lopsided bet game, the Steelers (4-3) are receiving just 11% of spread bets as a 3-point home underdog against the Colts (5-2). This is particularly interesting because Ben Roethlisberger has never received less than 28% of spread bets and Andrew Luck has never received more than 82% of spread bets in their respective careers.
Despite nearly 9 out of 10 bettors taking the Colts as a road favorite, the line has not moved from the opening line of Indy -3 at CRIS. This indicates that most sportsbooks have likely been taking big money from sharp bettors on Pittsburgh to counter the influx of public/square money on Indianapolis. That could set this game up as a classic "Pro's versus Joe's" matchup.
Andrew Luck has been good to bettors in his short career, posting a 27-12 ATS record. However, that record includes a 15-5 ATS mark at home and a 13-2 ATS mark in division games. As a visitor in non-division games, Luck has actually looked human with a 5-6 ATS record.
The Colts are riding high on a five game winning streak and currently feature the league's most prolific passing attack (329.6 yards/game). This is an excellent spot to sell high on the Colts, shop for the best line, and take the Steelers +3.5 in this potential playoff preview.

[adrotate group="4″]