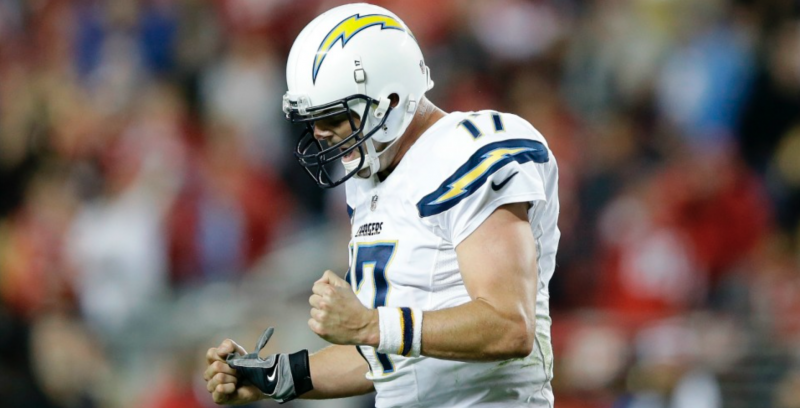 Week 15 Early Action Report: Big Money All Over Chargers vs. K.C.
Week 15 is here. We have Saturday football, Bryce Petty as a 16-point pooch, the return of Aaron Rodgers, and the 49ers as favorites. Meanwhile, Philly fans are readying their flasks as they prepare to watch the first game post-Wentz ACL tear. What could go wrong?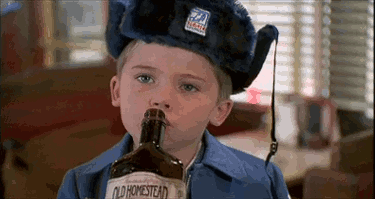 | Matchup | Bookmaker Current | Bookmaker Open | Westgate (12/5) |
| --- | --- | --- | --- |
| DEN @ IND (Thu) | DEN -2.5 | DEN -1.5 | IND -1 |
| CHI @ DET (Sat) | DET -5.5 | DET -7 | N/A |
| LAC @ KC (Sat) | LAC -1.5 | KC -1 | N/A |
| PHI @ NYG | PHI -7.5 | PHI -8 | PHI -9 |
| GB @ CAR | CAR -3 | CAR -2 | N/A |
| CIN @ MIN | MIN -10.5 | MIN -10 | MIN -8.5 |
| MIA @ BUF | N/A | N/A | N/A |
| HOU @ JAX | JAX -11 | JAX -13 | JAX -8.5 |
| NYJ @ NO | NO -16 | NO -15 | NO -10.5 |
| ARI @ WAS | WAS -4 | WAS -6 | WAS -5.5 |
| BAL @ CLE | BAL -7 | BAL -9 | BAL -6.5 |
| LAR @ SEA | SEA -2 | LAR -1.5 | SEA -2.5 |
| NE @ PIT | NE -3 | NE -3 | NE -2.5 |
| TEN @ SF | SF -2 | SF -2 | TEN -4 |
| DAL @ OAK | DAL -3 | PK | OAK -2 |
| ATL @ TB | ATL -6 | ATL -5 | ATL -3.5 |
Movers and Shakers (I really, really hate this phrase)
Chargers at Chiefs: One of the most crucial games of the weekend takes place Saturday, as the Chargers look to ride their momentum train into Kansas City and take over the division lead. So far, public bettors are still leaning towards the once-undefeated Chiefs as a tiny home dog, but money is all over the Chargers.

Though both teams hold a 7-6 record, the Chargers' point differential is 33 points better than the Chiefs. Using logic from some old Greek guy Pythagoras and his expectations, we find that the Chargers should have eight or nine wins, not just seven. Taking a team like this late in the season has been a strong bet and apparently, sharp bettors feel the same way.
Rams at Seahawks: Certainly not a game in which we were expecting to have huge playoff implications before the season began, but here we are. Down a game in the NFC West, the Seahawks need a win at home against Jared Goff and the surprising Rams squad.

This past weekend, public bettors were burned by the Seahawks down in Jacksonville. This week, spread bets are nearly split down the middle, but Seattle is getting 60% of the money. If cash continues to flow in on Russ, we should see their line approach the ever-important number of three.
Tipping the Scales
Usually at this point of the week, there are a handful of teams getting at least 70% of bets. Sometimes half the games. This week, however, there are only two. Not exactly a public onslaught.
84% on Falcons at Bucs: At 3-9-1 ATS this season, Tampa Bay has not given the public any reason to bet on them…and they're not. With the public pounding the Falcons, Atlanta has moved from -5 to -6 in the early going. Can they reach -7?
75% on Cowboys at Raiders: With two straight wins, the Cowboys are finally getting their public backing…back. Ever since Ezekiel Elliott was finally suspended, the public has been scared to bet on America's Team. They've received less than 35% of bets twice during the five game stretch and have failed to eclipse the 70% of bets mark in any game. It looks like that may change this week against the Raiders, whose playoff hopes are all but gone.
Path of Totality
Here are this week's most popular total bets.
80% on Eagles/Giants over (40): The Eagles tout the league's best offense, but they'll be missing one key member this weekend. That's right, Darren Sproles remains out with both a torn ACL and broken arm that he sustained on the same play back in September. What a shame. Also, I'm being told that Carson Wentz is out. I guess the public still believes Nick Foles and the rest of the Eagles' offense can run up the score on the Giants.
78% on Jets/Chiefs under (47): Nobody expected Josh McCown to actually be a good quarterback this year for the Jets, but he was certainly that. He wasn't Joe Namath or anything, but he had several monster games that helped the Jets overcome their preseason win total of 3.5/4.5. With Bryce Petty under center now, bettors are not expecting many points out of the Jets…in the Superdome, too! Will the Saints run up the score and cover the 16-point spread with ease or will Petty shock the world and make this game a barn-burner?
76% on Falcons/Bucs over (47.5): There's always plenty of points to be scored in the NFC South, am I right? Though Mike Evans continues to pork me on Draftkings, as he's yet to have a 100-yard game this season and hasn't scored since October 22nd, the Bucs have scored at least 20 points in four straight games—something they had failed to do in the three weeks prior. If both of these offenses are firing, 50 points or more is certainly a strong possibility.
For the latest lines, check our free odds page. Follow us on Twitter @SportsInsights and @ActionNetworkHQ for news, notes, jokes, and analysis throughout the week.