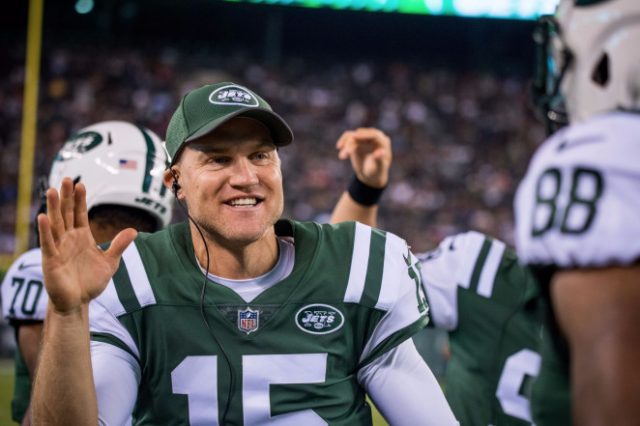 Week 13 NFL Early Action Report: Biggest Line Moves, Public Darlings, More
With just five games left, let the countdown to the playoffs begin. No more bye weeks, no more small slates, just pure, unadulterated NFL action.

| Matchup | Bookmaker Current | Bookmaker Open | Westgate (11/21) |
| --- | --- | --- | --- |
| WAS @ DAL | DAL -1 | DAL -1 | DAL -3 |
| PHI @ SEA | PHI -5.5 | PHI -3 | PHI -6 |
| MIN @ ATL | ATL -3 | ATL -3 | ATL -3 |
| NE @ BUF | NE -8 | NE -9 | NE -10 |
| KC @ NYJ | KC -3 | KC -5 | KC -6 |
| CAR @ NO | NO -4 | NO -4 | NO -3.5 |
| IND @ JAX | JAX -9.5 | JAX -9.5 | JAX -9.5 |
| SF @ CHI | CHI -3.5 | CHI -5 | CHI -5.5 |
| DET @ BAL | BAL -3* | BAL -3* | BAL -2.5 |
| NYG @ OAK | OAK -7 | OAK -7.5 | OAK -7 |
| CLE @ LAC | LAC -13.5 | LAC -13 | LAC -10.5 |
| LAR @ ARI | LAR -7 | LAR -7 | LAR -6 |
| DEN @ MIA | DEN -1 | MIA -1 | DEN -1.5 |
| HOU @ TEN | TEN -7 | TEN -6.5 | TEN -7 |
| TB @ GB | PK* | PK* | TB -2.5 |
| PIT @ CIN | PIT -5.5 | PIT -5.5 | PIT -7 |
* Line off board at Bookmaker, consensus line used
On the Move
Some early action has struck the market and we've seen a couple of juicy line moves in the early going.
Eagles at Seahawks: Let me start off by saying I have bet against the Eagles several times recently and, of course, lost on all of them. With that being said, I need the Seahawks as a fairly large home dog like I need Christmas specials…and I NEED Christmas specials.
As PJ highlighted in his article earlier today, the Seahawks are getting monumentally low support at home. The Eagles have been fantastic this year, but Seattle is still a team to be reckoned with, no? At +5.5 and even +6 at some square books, Seattle has some great contrarian value. I don't expect this line to stay here all that long, though, as I imagine buyback taking place.
Chiefs at Jets: Another downright succulent move has taken place on the Jets. That's right, the New York football Jets, one of the nation's most comical sports franchises.
The Jets are actually receiving the MAJORITY of spread bets against the once-feared Chiefs. Kansas City has lost five of their past six games both straight up and against the spread, while the Jets have continued to be a fair team to bet on at 6-4-1 ATS. At just -3 against, I repeat, the Jets, I imagine we'll see an influx of public bets coming in on the Chiefs in the upcoming days.
Public Paradise
Joe Fan has piled on these teams so far, with no end in sight.
82% on New England over Buffalo: Ah, the Patriots. You don't say!?!? I never thought we'd see the day when the public was on the likes of Tom Brady and Bill Belichick, but here we are. Though the Pats are the most public team of the week, the line has actually gone towards the Bills and Nathan Peterman Tyrod Taylor. Moving from -9 to -8 is not the most substantial of moves, but a reverse line move nonetheless.
79% on L.A. Rams over Arizona: Before the season began, a Jared Goff vs. Blaine Gabbert showdown would've been completely unwatchable. Now, it's only unwatchable when Arizona has the ball. Though the Rams are attracting a ton of public love, sportsbooks have yet to give in and move the line to 7.5, seemingly fearful of sharp bets coming in on the Cards.
76% on L.A. Chargers over Cleveland: The Browns, scaring off public bettors since the invention of gambling. At +13.5, they're getting very little action on the road against a Chargers team that is somehow in 2nd place in the AFC West. The big question is whether books will front brave Brown backers two touchdowns. I may need to grab a little Browns +14 action if it gets there to keep myself honest.
Tantalizing Totals
Not much doing on the total front if we're being honest. There's also essentially no inclement weather this weekend so these line moves don't have any assistance from Mother Nature. There are three totals that have moved more than a point so far.
Giants-Raiders (41 to 42.5): This is the only one of the three in which the public is actually on the under. I mean, the Giants are averaging 15.6 points on the year so I can't really blame them. However, the line has gone up at both Bookmaker and Pinnacle since opening, suggesting that sharper bettors are expecting some points out of old Eli. Or, perhaps they expect Oakland to put up 40+. Either way, this total has risen the most out of any on the board.
Browns-Chargers (42.5 to 41.5): Two thirds of bettors have taken the over in the early going, but this total is on the way down. The Chargers have limited opponents to 18.4 points per game, sixth best in the league, while the Browns have scored 15.1 points per game, dead last in the league. This game may end up getting pretty ugly…can I redact my Browns +14 bet from earlier?
Eagles-Seahawks (48 to 47): Seattle's defense isn't quite as potent as it was a few weeks back and bettors are starting to make opinions. You know how public bettors are…they generally have the memory of a hummingbird. Though 75% of bettors are taking this over, the line has dropped a point.
For the latest lines, check our free odds page. Follow us on Twitter @SportsInsights and @ActionNetworkHQ for news, notes, jokes, and analysis throughout the week.