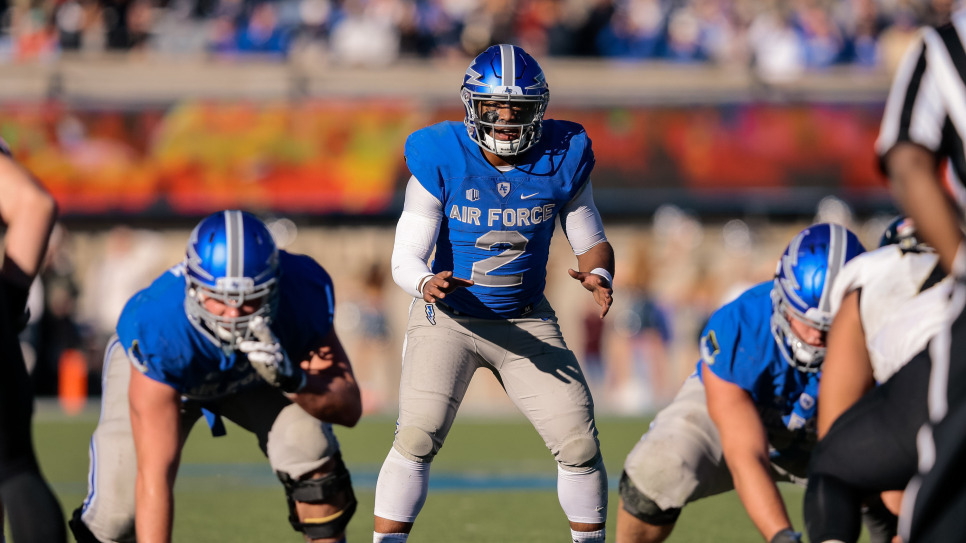 Why Week 11 Could Be A Letdown For Army And Air Force
Last week we highlighted the value of taking Unders when service academies meet, a system we've been following for years. It has continued to be profitable and last week got another easy cover with Army winning 21-0 at Air Force. Unders have now gone 29-8 when service academies play each other.
There are a number of reasons why those Unders are good bets— service academies generally run the ball often, which helps keep the clock running and ultimately shortens the game. This makes a lot of sense– Army ran the ball 59 times against Air Force and threw the ball…wait for it…0 times. The Falcons threw just 12 times, completing 6 passes for 95 yards. Rushing attempts generally lead to tackles and pile-ups, especially in the type of offenses these teams run. The increased rushing attempts not only slow the games down, but also results in more hits and more activity among the offensive and defensive lines.
These academy matchups are huge games during the season for Army, Air Force and Navy, and the intensity level is high when facing one another. Knowing that these teams play a little differently than others, I figured it made sense that the following week would be a letdown spot. Via our Bet Labs software, service academies have gone just 19-30 ATS the game after facing one another, including an 8-18 ATS mark when the service academy plays at home. I'm not sure if there's a lot lot to take away from the road/home splits, but something to keep in mind.
This weekend Army opened +1.5 against Duke, and they're getting just 25% of spread tickets. Air Force opened -3 against Wyoming and they're also getting just 24% of spread bets.

Perhaps public bettors are aware of the situation that Army and Air Force are in, or simply fading them for other reasons. The lines haven't budged on either game yet, but very curious to see where sharps come in on both games. You can track all the latest line moves, market percentages and more at our Free Live Odds page.