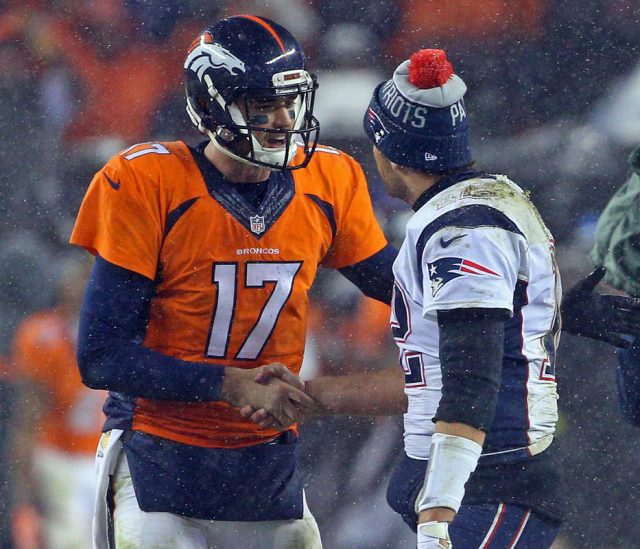 Week 10 Slate Chalk Full of Lopsided Matchups
The past two weeks have been a public delight, as big favorites and heavily bet teams have covered like crazy. This week is featuring a handful of very lopsided games, too. We actually haven't seen a team close with at least 70% of bets since week 7, but teams getting 65% or more went 5-1-2 ATS in weeks 8 and 9.
Here are the five games currently featuring a team with more than 70% of bets. Will the squares continue to flourish or will contrarians reign supreme once again?
– Seattle (70%) at Arizona: I'll touch on this game in more detail later today, but it shouldn't come as a shock that Russell Wilson and the Seahawks are getting 70% of bets against Drew Stanton and the Cardinals. It doesn't appear that there is an overwhelming amount of sharp support on either side, though, as the line remains where it opened at 6.5 at Bookmaker.
– New York Jets (79%) at Tampa Bay: Say it ain't so! The Jets are still getting more than 70% of bets and it doesn't appear as if that is going to change. Although I would certainly never bet on the Jets, I may not bet against them this week, either. Still undecided for me, but someone on Twitter made a good point. The Jets players and coaching staff know Ryan Fitzpatrick like a book. I'm not sure if I would bet on Fitzpatrick regardless, let alone his former team…then again, you have to consider the Fitzy revenge factor.
– Texans at Rams (76%): The greatest show on turf! Well, not exactly the same, but the Rams are once again seen as a dominant team in the eyes of bettors. The Rams won the inaugural "Team Vegas Has Been the Most Off On" Award, as they've covered by an average of nearly 12 points this season. This could have been one of the better games of the week, but unfortunately, DeShaun Watson had to go and blow his ACL. Now, contrarian bettors have to decide if they have the balls to bet on Tom Savage again at +11.
– Cowboys (79%) at Falcons: This game was set up to be a lopsided affair and it is certainly living up to the bill. With the Falcons being an ATS trainwreck this season and the Cowboys hot as of late, there was no way the public would resist taking Dallas +3. With that being said, the line has yet to move off three despite this public onslaught. At Pinnacle, it has moved to Atlanta -3 (+105), but they are refusing to give bettors the opportunity to take Atlanta -2.5 for the time being.
– Patriots (83%) at Broncos: The most lopsided game of the week features Tom Brady vs. Brock Osweiler. A seemingly laughable contest right now, but people forget that Osweiler and the Broncos ended the Patriots' undefeated campaign in week 12 of 2015.
That was then and this is now, and in week 10 of 2017, nobody wants to touch Osweiler and the Broncos. Who could blame them? Denver has failed to cover in four straight games and they haven't just failed to cover…they've done so in epic fashion. Their cover margin in those four games was -73. That would be an impressive feat over an entire season, but they've managed to do so in just four weeks. The line is 7.5 across the market and unless sharps weigh in on Denver, it won't cross over a touchdown before gametime.
Check the latest lines and percentages on our free NFL odds page.