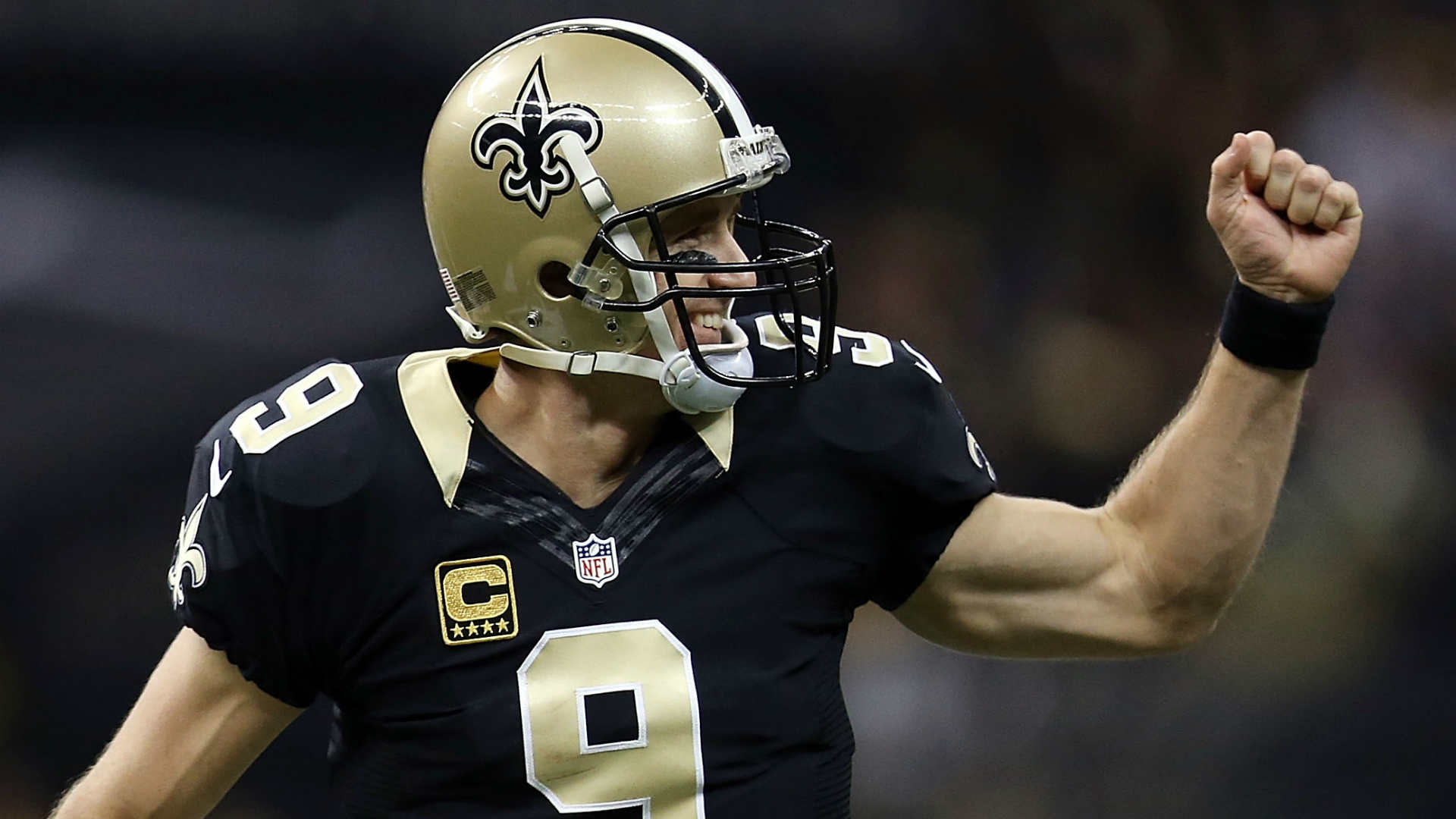 The Action Network's Midseason NFL Awards
Best Super Bowl future ticket. Top DFS rookie. Worst beat. Biggest bookmaker misses. Top stack. Most undervalued teams going forward. Best sharp bets. Best big-play threats. Biggestpj public wins. The team that always covers. The team that never covers. And so much more. That's right: These are midseason NFL awards that bettors and DFS players alike can appreciate. Dig in!
---
Biggest Super Bowl Odds Improvement
Philadelphia Eagles
Before the season, the Eagles were a very pedestrian 40/1 at Westgate to win the Super Bowl. Thanks to Carson Wentz's star turn, along with seemingly every other NFC contender floundering, their odds now sit at 4/1. This swing corresponds with an implied probability shift from 2.44% to 20%, tops in the league. — Mark Gallant
Biggest Super Bowl Odds Drop
Green Bay Packers
Want to know what happens when you lose one of the NFL's best quarterbacks to injury? Your Super Bowl odds plummet from 8/1 in the preseason to 100/1 now. Thanks a lot Anthony Barr. Their implied probability has shifted from 11.11% to 0.99%. — Mark Gallant
Best Rookie
Deshaun Watson
Before his season-ending injury, Watson was having the greatest rookie season ever by a QB. Seriously. With 19 passing touchdowns in 6.5 games, he was on pace to crush Peyton Manning and Russell Wilson's record of 26 touchdown in 16 games. Watson led the league with an 81.3 Total QBR, 8.3 yards per attempt, and a 9.3 percent touchdown rate. At the time of Watson's injury, the Texans ranked first with 30.71 PPG. All injuries suck, but most especially when they sideline a guy that for the season. — Matthew Freedman
Moose of the Year
Redskins +7 at Chiefs
This game was tied with 8 seconds left as Kansas City lined up to kick the game-winning field goal. They made it to take a 23-20 lead, but 4 seconds remained on the clock. After a touchback on the ensuing kickoff, Washington had no choice but to run a last-ditch lateral play and hope for a "band is on the field" moment. But they fumbled instead, and Justin Houston returned the loose ball for a touchdown with no time left on the clock. Oh, and the TD also put the game Over 47.5. One play, two terrible beats. — Stuckey
Season Win Totals the Sharps Hit and Missed On
The best way to gauge which teams the sharps liked before the season is to look at the change in season win totals around the market. We tracked sharp movement on the Colts Under (8.5 to 7.5), Jets Under (5 to 3.5), Eagles Under (8.5 to 8), Giants Under (9 to 8.5) and Jaguars Over (5.5 to 6.5). As of Week 10, they're looking good on IND Under (3-6), NYG Under (1-7) and JAX Over (5-3), but whiffed on NYJ Under (4-5) and PHI Under (8-1). — Dan McGuire
DFS Player of the First Half
cubsfan333
I've gotten to know cubsfan333 through DFS over the years. There's nothing quite like that moment when you realize most of your best friends are grown men you met playing fantasy sports on the Internet. Just one of the top feelings out there: A++ would highly recommend. Of the people I know well in DFS, cubsfan is among the most genuine and humble, and he's having a sensational season, highlighted by his recent Millionaire Maker win in which he astutely "over-stacked" the SEA-HOU game. The crazy thing is, this guy doesn't even realize how talented he really is, and that's part of what makes him great. There's something to be said for realizing how wrong all of us are on a consistent basis and making decisions knowing you don't have it all figured out. Cubsfan is among the best at being contrarian just by thinking for himself, due in no small part to his realization of how much he — and all of us — have yet to learn. And the guy understands correlations better than anyone. Great DFS player, better person. — Jonathan Bales
Team Vegas Has Been the Most Off On
Los Angeles Rams
They're a modest 5-3 against the spread this season but thanks to three wins of 30+ points — including this past week's 51-17 victory over the Giants — the Rams' have the biggest average cover margin in the league (11.8, a nudge ahead of Jacksonville at 11.5). The Cardinals are on the flip side of this, having failed to cover by a league-worst average of 8.3 points per game. — Danny Donahue
Most Undervalued Teams Going Forward
1. Los Angeles Chargers (3-5)
If not for two missed field goals from a kicker who's no longer on the team, the Chargers would have started 2-0 instead of 0-2. What are their three other losses? Home against the Eagles by 3, at the Patriots by 8, and home against the Chiefs by 14 (Kareem Hunt broke a meaningless TD run with under a minute to go). Not bad. I'd argue the Chargers are a better version of the Jaguars: LA has the superior QB and receivers, the league's best edge-rushing duo (Melvin Ingram and Joey Bosa), and they're better equipped to address their struggles defending the run with LB Denzel Perryman returning from IR this week. Coming off a bye, look for the Chargers' second-half run to start this weekend in Jacksonville. Plus-4 is looking real tasty.
2. Baltimore Ravens (3-5)
With Brandon Williams back anchoring the defensive line, the Ravens' rush defense has returned to form. Combined with an elite unit vs. the pass, Football Outsiders ranks Baltimore's D second overall in DVOA. And the Ravens' special teams, as has usually been the case under John Harbaugh, ranks third in the league. Baltimore's fate will come down to its offense performs. The good news? Joe Flacco gets Danny Woodhead back from IR, which should help the QB tremendously on third downs as he looks to get hot down the stretch again. (Flacco has 107 TDs, 60 INTs and a 49-27 record after Nov. 1, compared to 83 scores, 67 picks and a 38-33 record in September and October.) With a relatively easy schedule the rest of the way, I like Baltimore to make a playoff push.
3. Detroit Lions (4-4)
The Lions' .500 record is extremely misleading. Their four wins came by an average of 11.5 ppg, and they lost two games in flukey fashion. A controversial call cost them a win vs. Atlanta, and a comedy of errors inside the red zone resulted in a five-point loss to Pittsburgh. Detroit's red zone offense ranks 27th, and shoddy offensive line play has mostly been to blame. The Lions rank dead last in run blocking and Matthew Stafford has been sacked more than any other QB not named Jacoby. With starting left tackle Taylor Decker coming off the PUP list and WR Kenny Golladay also returning from injury, expect the Lions' red zone play to improve and the wins to follow. I'll be watching all three of these teams closely for week-to-week ATS plays and long-shot futures. — Stuckey
Team With the Most Big-Play Threats
Kansas City Chiefs
The Chiefs are averaging a league-best 6.2 yards per play through nine weeks thanks to big-play weapons all over the field. Alex Smith's newfound willingness to take risks has led to league-high marks in yards, touchdowns, and quarterback rating on passes thrown 20-plus yards downfield. Plenty of that production has gone to Tyreek Hill, who leads the league with four offensive touchdowns of 30-plus yards. Travis Kelce's 10 receptions of 20-plus yards are the most among all tight ends and fifth-most among all receivers, while Kareem Hunt has three more rushes of 15-plus yards than any other running back. — Ian Hartitz
Best ATS Team
Philadelphia Eagles (7-2)
After a 1-2 ATS start to the season, Philly has ripped off six straight ATS wins, including stress-free covers the past two weeks despite facing their two largest closing spreads of 2017 (-13 vs. 49ers; -7 vs. Broncos). The public has taken notice and pushed Philadelphia above 50% of spread bets in seven of nine games this season. — PJ Walsh Other ATS standouts New York Jets: 6-2-1 (75%) ATS, +3.87 units, 43% ROI New Orleans Saints: 6-2 (75%) ATS, +3.80 units, 47.5% ROI
Worst ATS Team
Tampa Bay Buccaneers (1-6-1)
Tampa Bay offered bettors hope after covering its first game of the season (vs. Chicago), but it's been all downhill from there. The public backed Tampa against Chicago (65% of spread tickets) and their following game vs. Minnesota (76%), but bettors haven't shown the Bucs much love since, as they've closed with the majority of tickets in just one other game this season (56% vs. Arizona in Week 6). — PJ Walsh Other ATS stragglers Atlanta Falcons: 2-6 (25%) ATS, -4.14 units, -51.7% ROI Cleveland Browns: 2-6 (25%), -4.12 units, -51.5% ROI
Best Stack
Deshaun Watson/DeAndre Hopkins
Despite playing just seven games together this year, Deshaun Watson and DeAndre Hopkins both rank in the top-10 in total DraftKings points this season. Watson immediately established a connection with his WR1: His first career completion went to Nuk, and they connected for a TD in that same first drive. With Watson out for the rest of the season, the next most impressive stack has been Carson Wentz, who leads all players with 193.58 DraftKings points this season, and his top option in tight end Zach Ertz. And one more for fun: The Jacksonville Jaguars D/ST has accumulated 119 FanDuel points, which is a top-30 mark among all players/positions this year. Pairing them with running back Leonard Fournette has been a savvy move; they have a 0.27 correlation coefficient. — Bryan Mears
First Team to Cover Its Season Win Total
New York Jets
Westgate opened the Jets' win total at 5 back in May. By the start of the season it had been hammered down to 3.5 (u-150), the lowest win total dating back to 2001 (and likely even further if the data were available). And just like we all expected, the Jets only needed nine games to cover the closing number. — Danny Donahue
Most Heavily Bet Game of the Season
Week 5: Chiefs-Texans
This marquee Sunday Night matchup generated the most betting tickets of any game this season, according to our metrics. Sportsbooks opened the line as a pick 'em and closed at Chiefs -2, which cashed for the 59% of spread bettors who backed KC. — PJ Walsh
Best Red Zone Players at Each Position
MVP-frontrunner Carson Wentz has thrown a league-high 15 red-zone touchdowns, but falls short of Dak Prescott's 16 total red-zone scores. Todd Gurley leads all backs in both carries and touchdowns inside the five-yard line, while Melvin Gordon is tied for fourth among all players in red-zone receiving touchdowns. The Texans and Eagles' top-three scoring offenses have gotten a big boost from DeAndre Hopkins and Zach Ertz, who lead all wide receivers and tight ends with five and four touchdowns, respectively, inside the 10-yard line. — Ian Hartitz
Team That Has Blown the Most Unders
Baltimore Ravens
The Ravens don't care about your under tickets. Overs have cashed in five straight Baltimore games, with the last four covering in particularly excruciating fashion. Bears at Ravens (O/U 40): The Ravens trailed this game 17-3 late in the third quarter. From that point on, Baltimore scored on a punt return for a TD, a kick return for a TD, kicked two field goals and threw a pick 6. In total, Baltimore put up 11 points in the final three minutes to tie the game at 24-24, burning all under bettors. Ravens at Vikings (O/U 39.5): Joe Flacco hit Chris Moore as time expired on a meaningless fourth-down touchdown throw to push the game over by a half point. Dolphins at Ravens (O/U 39): Baltimore won 40-0 after scoring 20 points in the fourth quarter on two pick 6s and a fumble recovery in the endzone to cover the over by 1 point. Ravens at Titans (O/U 42): Joe Flacco hit Mike Wallace with 45 seconds left on a meaningless touchdown to put the game over by — stop me if you've heard this before — 1 point. — Stuckey
Secondary to Avoid in DFS
Jacksonville Jaguars
Quarterbacks have averaged just 8.8 DraftKings and 8.0 FanDuel PPG against Jaguars, 'good' for league-leading -8.46 and -9.64 Plus/Minus values. They are the only team to hold each quarterback they've faced below salary-based expectations. Jalen Ramsey and A.J. Bouye are top-10 Pro Football Focus cornerbacks, collectively allowing just 39 receptions, 502 yards, and no touchdowns on 90 targets (PFF). That's filthy. — Matthew Freedman
Most Lopsided Bet That the Public Got Right
Week 2: Raiders -14 over Jets
The Jets have been surprisingly profitable for bettors all season, but the public was right to fade them in Week 2 against the Raiders. Oakland closed with an incredible 82% of spread tickets as 14-point favorites and ran away from New York in an easy 45-20 win and cover for the betting public. — PJ Walsh
Most Lopsided Bet That the Public Got Wrong
Week 1: Falcons -6.5 over Bears
Coming off a Super Bowl appearance last season, the public was all over Atlanta in Week 1 at Chicago. Eighty-one percent of bettors backed the Falcons in this matchup. Atlanta ended up winning the game straight up … but only by six, much to the delight of bookmakers. — PJ Walsh
Best DFS Performances as Favorites and Underdogs
The Seahawks-Texans' 41-38 shootout in Week 8 featured season-best performances from the league's No. 1 quarterback in DraftKings PPG as a favorite (Russ Wilson) and as an underdog (Deshaun Watson). Ezekiel Elliott and Melvin Gordon have each racked up multiple games with 30-plus DraftKings points as a favorite and underdog, respectively. The top performance by a favored receiver goes to Stefon Diggs and his 40.3-point explosion against the helpless Bucs, while Amari Cooper's 47-point breakout in Kansas City was the best game by an underdog. — Ian Hartitz