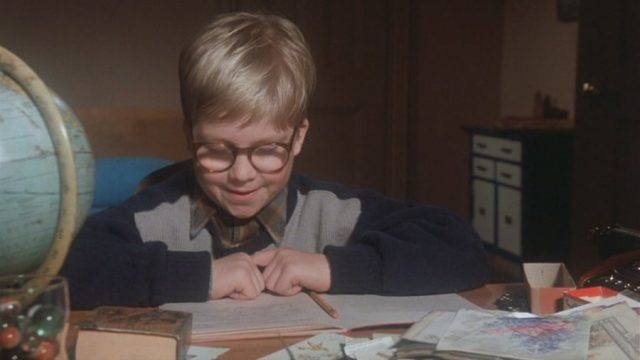 What I Want For Christmas: A (Boston) Bettor's Edition
Just 11 more days until Christmas…where does the time go? This morning, after taking the 20-minute drive from my Ipswich abode to my desk in Beverly, I had received an odd request from Head of Media, Chad Millman: he wanted me to write…a theme—what I want for Christmas.

First off, I don't recall seeing any themes in ESPN the Magazine. Secondly, I'm a totally mature fully grown adult man—I don't make a Christmas list anymore…
…Okay, everything you read above was a lie. Chad didn't ask me to do this, I'm technically an adult man, but I have somewhat of a Peter Pan complex, and I most definitely still write a Christmas list every year. Anywho, here's what I, a Boston-based bettor, am hoping to get this coming year.
A 2018 Season In Which the Browns Cover More than Half of their Games
Strange request, right? We preach a contrarian strategy here, which you all know, and it's something that I've personally bought into. Though I've learned to become a successful bettor, the Browns are holding me back! They're holding every contrarian bettor back! Since I began working here last year, they are 7-22 against the spread.
How on earth does a team manage to cover less than a quarter of their games? I don't know exactly how many times I bet on them over that stretch, but I'm fairly confident in saying I'm pushing the -10 unit mark. At 3-10 ATS this year, they've guaranteed a third straight season of no more than six covers. Get yourselves a quarterback (easier said than done) and get us some covers next year.
A Crazy Plot Twist in Star Wars: The Last Jedi
I'll know whether this wish came true 24 hours from now, but I'm on pins and needles waiting to see what happens. All of these trailers have me coming up with crazy theories in my head, though I'm sure none of them will be right. Just give me one thing: an M. Night Shyamalan twist that shocks the Star Wars world. I want some of these longshot props to hit. Send Rey to the Dark Side! Send Kylo to the Light Side! (The Old Switcheroo, as they call it) Have Rey kill Luke or something. I mean, you can't put this in a trailer and have nothing happen, right?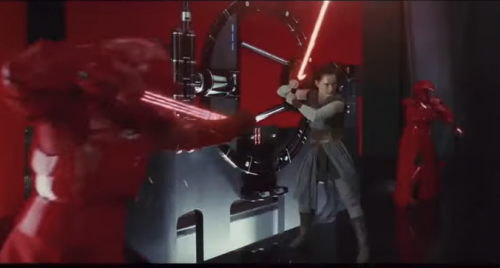 Fantasy Baseball for Smart People by Jonathan Bales
Alright, I legitimately wrote this down on my real life Christmas list. Just the other day, my mom goes, "Which one of these books do you want? There's more than one." Come on, ma, clown question. I obviously want the one about the art and science of being contrarian. Might need to warn my bank about a sudden, sharp spike in deposits for the upcoming fiscal year.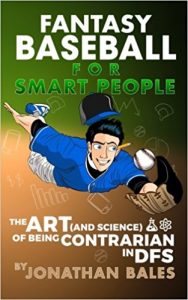 The Return of Gordon Hayward….and Gerald Green
That's right. The Celtics have the best record in the Eastern Conference and the best ATS record in the league, but they're not even close to their potential. When Gordon Hayward miraculously comes back in time for the playoffs and the Celtics use their DPE to re-sign my favorite player, Gerald Green, there will be no stopping them. Don't tell me you don't remember Gerald's playoff prowess last year. He basically saved the team's season.
Brad Stevens' playoff record w/o Gerald Green starting: 2-10 (4-8 ATS)

Stevens' record with Green starting: 2-0 (2-0 ATS)#NotACoincidence pic.twitter.com/JIC8u1Ddxz

— Sports Insights (@SportsInsights) April 24, 2017
My Cryptocurrency Investment to Increase by at least 100x
If you were to ask me what cryptocurrency is, I could not answer the question. Something about blockchain technology, blah, blah, blah. What I do know is that I've been tossing money into some promising altcoins at a rate that could be described as careless, cavalier, or…genius? I reckon you won't be seeing many more articles from me down the road because I will have retired with my crypto fortune.
The Red Sox to Make Moves and Keep Up with the Damn Yankees
I love my Red Sox, don't get me wrong, but they've looked pretty bad over the past year. Despite coming off a division title and having a great team on paper, it's tough to feel good about the 2018 season. Especially when the Yankees are out there acquiring Giancarlo Stanton and still have enough stud prospects to go out and acquire even more stars. Do me a favor, Dave Dombrowski, and make some moves!
Rivalry ???

— Red Sox (@RedSox) December 9, 2017
As the man who sits to my right, Josh Appelbaum, said, "Fire this Twitter intern!" Having your rival acquire the NL MVP does not mean rivalry fire emojis in my mind. If the Sox can acquire some more star-power of their own, then you can tweet that. Until then, you're second fiddle in the AL East and I don't think it's up for debate.
A Boston Title "Grand Slam"
I had a tough childhood. I didn't see a championship until I was nine years old and since then, I've only seen nine more. In the past calendar year, I've only been able to celebrate a mere one title. Not good enough.
I want them all…give me all four in 2018. Although no other city has won more than two major sport titles in a year since the start of the Super Bowl era, I think we can pull it off. According to the current title odds at BetOnline…
Patriots: +275 (26.67%)
Celtics: +1000 (9.09%)
Red Sox: +1400 (6.67%)
Bruins: +1600 (5.88%)
If I do a little more math, I find out that there is a 0.009508% chance of that happening. Converted to odds, that would be approximately a +1051646 payout. I'll take a flyer on that…
There you have it, my Christmas list. These articles aren't graded by any of my superiors, but I think I can assume what it would have gotten.