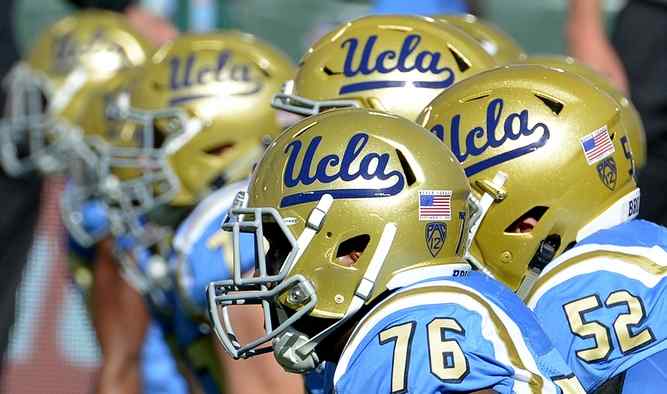 Is UCLA Worth Betting With Josh Rosen Out?
Tonight's Cactus Bowl between UCLA (6-6) and Kansas State (7-5) has featured the biggest line movement of the postseason, but unfortunately, it's partly because of injuries. Bruins QB Josh Rosen has been ruled out with a concussion, and their odds have taken a considerable hit following the news. After opening as a pick 'em at Bookmaker back on December 4th, the line is now up to UCLA +6.5.
When the line was sitting below Kansas State -3 and Rosen still questionable to play, the Wildcats looked like a pretty good bet. More than 70% of public bettors agreed and were taking Kansas State to cover the small spread.

Even though the line has increased another three points following the Rosen news, we're still seeing lopsided action on Kansas State in terms of tickets and money. Sharp bettors are likely waiting to pounce on UCLA +7 if their odds move there at one of the bigger books around the market. If you're just a casual/recreational bettor, you can take advantage of square books like Sportsbook/Carbon which are offering UCLA +7 right now. Kansas State is currently -6.5 (-115) at Bookmaker, and -6.5 (-108) at Pinnacle at the time of publication. Both of these sharp books are leaning the juice toward Kansas State, so it does appear the market could move to -7 eventually.
Fading the public has been very successful in bowl season historically, and it's continuing this season:
2017 NCAAF Bowl Betting

Teams <50%: 10-4 ATS
Teams <40%: 4-2 ATS
Teams <30%: 1-0 ATS

— Sports Insights (@SportsInsights) December 26, 2017
UCLA will likely close with <40% of bets and could close with <30% of bets. The game is attracting far more betting tickets than the other two bowl games on Tuesday (Duke/Northern Illinois and Utah/WVU), so UCLA is setting up for a nice contrarian play against the public.
Another case for taking UCLA is that they struggled against the spread in the regular season, covering at just a 33% rate. These teams have been great to buy low on in bowl games historically, going 33-21-1 ATS since 2005.
If you want to bet on UCLA tonight, you really should keep an eye on the line and wait until it moves to +7. You can select the game as a "My Game" and get alerted on any potential line projections. You can also set up a "Line Watcher" to be alerted when any sportsbook that you choose hits UCLA +7.