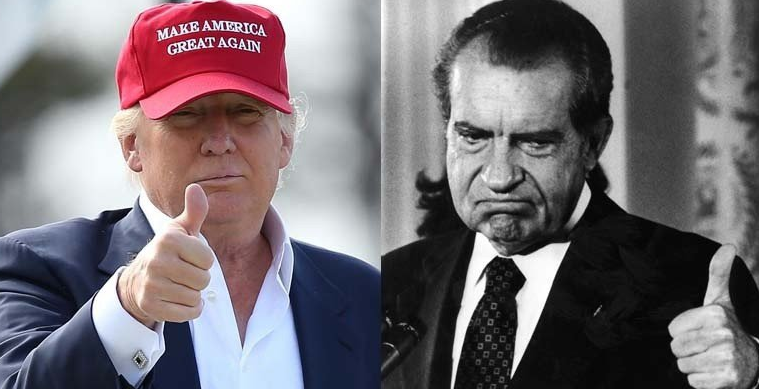 Trump Resignation Odds Rise After Mueller Appointment
Donald Trump is in big league trouble.
Earlier this month, we wrote about how his impeachment odds increased following the dismissal of FBI Director James Comey.
Since then, things have only gotten worse for Trump.
On Monday, it was revealed that he shared classified information with the Russian foreign minister and ambassador during their recent visit to the Oval Office. Less than 24 hours later, news broke that Trump may have obstructed justice by asking Comey to end the investigation into Michael Flynn, Trump's former national security adviser.
Following the two bombshell reports, the odds of Trump being impeached for "treason" immediately spiked.
Will @realDonaldTrump be impeached for treason?

"Yes" odds
March 23 +1600
May 8 +600
Today +333

via @paddypower pic.twitter.com/jafpHmQX8T

— Josh Appelbaum (@Josh_Insights) May 16, 2017
Then, on Wednesday, Trump's worst nightmare came true as the Justice Department appointed former FBI Director Robert Mueller as special counsel for the Russia investigation.
The magnitude of Mueller's appointment cannot be understated. Simply put, it's a massive blow to Trump and raises the stakes immensely. It means the investigation into possible collusion between the Trump campaign and Russia will be taken out of the hands of congress and move forward unabated under the critical eye of an independent investigator.
The Mueller appointment has caused massive odds movement at betting markets.
At the Irish sportsbook Paddy Power, the odds of the FBI confirming Trump-Russia collusion have skyrocketed.
Odds of #FBI confirming #Trump #Russia collusion

May 10th +1000
May 12th +162
Today -137

Implied probability 9% to 58% @paddypower pic.twitter.com/MFmEDw95kY

— Josh Appelbaum (@Josh_Insights) May 18, 2017
At PredictIt, a New Zealand-based online market for political bettors, Trump impeachment odds have risen from 5% to nearly 35% over the past week.
Trump's Odds of Impeachment Spiked on PredictIt! Check us out in @intelligencer! https://t.co/iQKDLvhBT6 pic.twitter.com/mBXgbIzvDf

— PredictIt (@PredictIt) May 18, 2017
However, at Paddy Power, something very interesting has happened: Trump's impeachment odds have fallen, but his odds of resigning have risen.
Over past 48 hours, @realDonaldTrump impeachment odds have fallen (-150 to +100), but resign odds have risen (+187 to +150) @paddypower pic.twitter.com/GUiMyeJMM1

— Josh Appelbaum (@Josh_Insights) May 18, 2017
It appears that square bettors are hammering "impeachment" but sharp money is actually on "resign." This makes sense since Republicans control both houses of congress and the last thing they want to do is impeach a president from their own party.
Meanwhile, at Bovada, Trump is not expected to finish out his full term as president.
Will @realDonaldTrump complete his full term as POTUS?

Yes +120
No -160

"No" is a 62% implied probability@BovadaLV

— Josh Appelbaum (@Josh_Insights) May 18, 2017
What do you think?
Will you be placing a wager on Trump to be impeached? Is betting on Trump to resign a smarter play?
More broadly, do you agree that Trump is doomed? Or are the betting markets overreacting?
Please leave your thoughts in the comments section below.