Donald Trump vs. Oprah Winfrey: The 2020 Matchup America Deserves
On Sunday night, Oprah Winfrey set the internet ablaze with her epic speech at the Golden Globes. While accepting the 2018 Cecil B. DeMille Lifetime Achievement Award, Oprah delivered a blistering, yet uplifting critique of our culture, our current politics, and most of all, the "Me Too" movement that has seen millions of women stand up and speak out against sexual harassment and assault.
"I want all of the girls watching here now to know, that a new day is on the horizon." @Oprah accepts the 2018 Cecil B. de Mille award. #GoldenGlobes pic.twitter.com/hbquC1GBjm

— Golden Globe Awards (@goldenglobes) January 8, 2018
As soon as the standing ovation ended, the 2020 rumors began to swirl.
On the surface, President Winfrey seems like a liberal fantasy. What political experience does she have? Why would she leave her role as Hollywood billionaire icon to enter the dirty world of politics? Why would she subject herself to such vitriol and scrutiny from the other side of the aisle?
And even if she were to run, could she actually win?
Democrats seem to think so. They see an opening for their own version of Trump to emerge: a celebrity foil who can enthrall America and ride her widespread popularity straight to the Oval Office.
And, oh yeah, become the first female president in the process.
Democrats say 'O! Yes!' to Winfreyhttps://t.co/TShjT3ZaCA pic.twitter.com/g42zKMQ3NU

— POLITICO (@politico) January 9, 2018
Democrats aren't the only ones buying the Oprah hype. Oddsmakers are right there with them. In the 48 hours following her Golden Globes speech, Oprah's 2020 odds have spiked at multiple sportsbooks.
Following her @goldenglobes speech, @Oprah's 2020 odds moved from +3300 to +1400 @betonline_ag

At @paddypower, she moved from +1600 to +800

Is this really happening? pic.twitter.com/ZdYvF2N4kG

— Josh Appelbaum (@Josh_Insights) January 9, 2018
BetDSI released a series of 2020 prop bets that show Oprah as a formidable candidate with a legitimate shot at winning both the Democratic Nomination and the White House.
Will Oprah Winfrey run for President in 2020?

Yes: -400, No: +330

Will Oprah win in 2020?

Yes: +220, No: -270

Will Oprah win Democratic Primary in 2020?

Yes: -350, No: +290

– odds via @BetDSI pic.twitter.com/5zj7Z9G8KU

— PJ Walsh (@PJWalsh24) January 9, 2018
At 5Dimes, a popular offshore book with higher limits, Oprah now has the 2nd-best odds overall to win the 2020 Election.
Updated 2020 Odds @5dimes

Trump +225
Oprah +900
Pence +1200
Warren +1200
Harris +1400
Bernie +1600
Gillibrand +1600
Biden +2200
Michelle Obama +2200
The Rock +2800
Booker +3300
Zuckerberg +3300
Newsom +3300
Haley +4000
Hillary +5000
Ryan +5000 pic.twitter.com/c24N42T6Tu

— Josh Appelbaum (@Josh_Insights) January 9, 2018
What do you think?
If I told you back in 2015 that a reality TV star would become President you probably would have laughed in my face and had me admitted to the Shutter Island psych ward.
But that was then and this is now. If we learned anything from 2016, it's that conventional wisdom no longer exists. The traditional rules of politics don't apply anymore. So is President Winfrey really that far-fetched?
As a bettor, ask yourself this: which 2020 pick has more value: Trump +225 or Oprah +900?
Remember, as the great philosopher Kevin Garnett once said, anything is possible.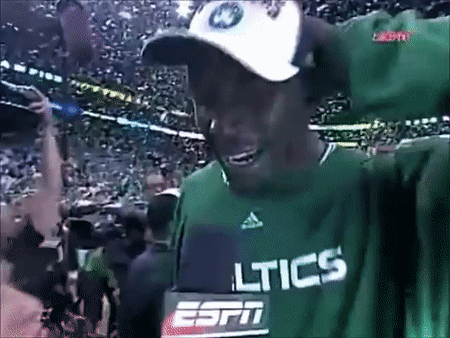 Cover photo by Dan MacMedan-USA TODAY NETWORK