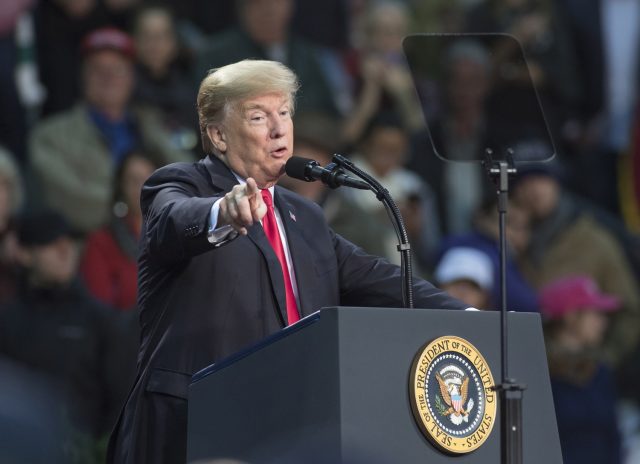 Who Will be Crowned the King of Fake News by President Trump?
It's award season! Golden Globes, Grammys, Oscars, and of course, the Fake News Awards.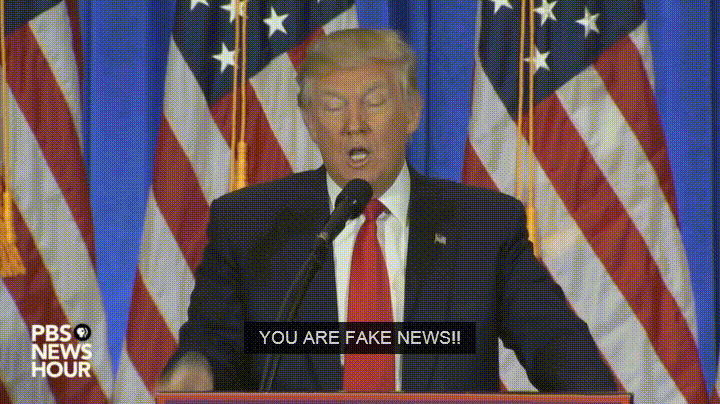 With President Trump delaying the first annual Fake News Awards until January 17th, Bovada has done us a favor and re-posted odds on the "King of Fake News" award. Though the Home Alone 2 co-star hasn't specifically listed nominees or award categories, Bovada has six candidates for what could be compared to the "Best Picture" award at the Oscars. Let's hope he doesn't get mad at this article and crown Action Network the king!
| News Outlet | 1/8 Odds (Bovada) | 1/5 Odds (Bovada) |
| --- | --- | --- |
| CNN | -500 | +150 |
| ABC | +500 | +300 |
| TIME | +700 | +400 |
| NBC | +700 | +450 |
| CBS | +800 | +600 |
| FOX | +5000 | +2500 |
Obviously, CNN is the heavy chalk at -500. Bettors jumped on the opportunity to get them at plus-money in the early going and their implied odds have already improved by more than 40%. Trump and CNN go together like Cleveland and quarterbacks, white trash and PBR, or me and peanuts. Just not a good mix. I might toss a few bucks down on them myself because I honestly can't see them losing this award. Just about as big of a lock as La-La Land was at the Oscars last year…oh wait.
La La Land was -600, Moonlight was +550 #Whoops (Paddy power) pic.twitter.com/wxZsMTQ3xK

— Sports Insights (@SportsInsights) February 27, 2017
ABC, TIME, CBS, and NBC are all available between 5/1 and 8/1. Going to go out on a limb and say he's not a fan of any of these, but probably likes them more than CNN.
Brian Ross, the reporter who made a fraudulent live newscast about me that drove the Stock Market down 350 points (billions of dollars), was suspended for a month but is now back at ABC NEWS in a lower capacity. He is no longer allowed to report on Trump. Should have been fired!

— Donald J. Trump (@realDonaldTrump) January 6, 2018
Last on the list is FOX, who honestly shouldn't even be listed. I would need at least a 1000/1 payout to even consider taking FOX, who is essentially the only news outlet that doesn't give Trump a hard time. There's been plenty of 50/1 upsets and futures to hit in the past, but I think this would take the cake. I'd even go as far as saying this would be more unlikely than Leicester City winning the Premier League title at 5000/1.
What do you think? Can anyone possibly upset CNN? Will there be more award categories posted over the next week? Stay tuned @ActionNetworkHQ.
Photo via Greg Pachkowski – USA Today