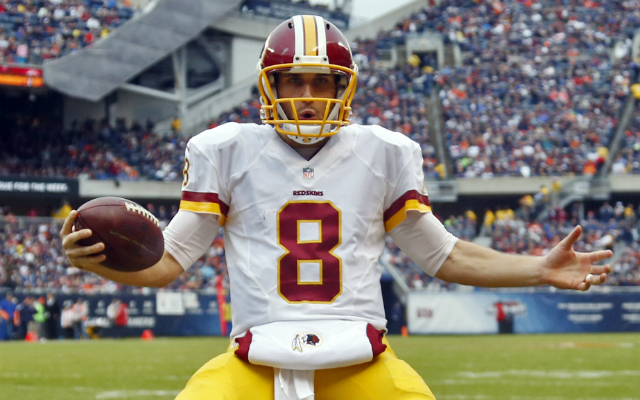 Thursday Night Preseason Breakdown: Week 1
The NFL preseason kicked off last night and there are seven more games tonight. If you're considering making any bets, here's what you should know.
This will be updated throughout the day, so check back often.
The total has dropped in all but two games tonight — Minnesota/Buffalo and Denver/Chicago. Public bettors are taking the under far more often than they do in the regular season. At the moment, the percent of bets is on the under in five of the seven games, something that only happens in about 14% of regular season games. Both games with more bets on the over —Washington/Baltimore and Denver/Chicago— only have 51% on the over.
Tonight's most heavily bet game is the Vikings/Bills matchup. So far, bettors have been hammering Minnesota. They've received 66% of spread bets and have gone from +1 to -3 since opening. FWIW, Vikings coach Mike Zimmer is 11-2 ATS in the preseason.
Another team that has gone from dog to favorite is the Redskins, moving from +1 to -1.5 in Baltimore. Washington is expected to start Kirk Cousins and the first team offense, which has likely led to some of that movement.
The lowly Cleveland Browns opened as a PK against the Saints, but have gone to -3 with Drew Brees and Adrian Peterson expected to sit. Brock Osweiler will get the first audition for the Browns starting QB job, which is expected to be one of the closest battles in the league. The Browns were favored twice last preseason and went 0-4 ATS overall.
Despite most of the Patriots key players sitting tonight's game out, their matchup against the Jaguars has the highest total of tonight's slate at 39.5.
The three biggest line moves since opening are the Vikings, moving from +1 to -3 at Buffalo, the Browns, moving from a PK to -3 vs. the Saints, and the Redskins, moving from +1 to -1.5 at Baltimore.
Tonight's most heavily bet games are Jacksonville/New England, Denver/Chicago and Philadelphia/Green Bay.
An inside look at the betting activity for tonight's #NFLPreason games. All info available with a PRO membership https://t.co/KU0MwQgoVk pic.twitter.com/AA2iz4Rpdj

— Sports Insights (@SportsInsights) August 10, 2017
Most Lopsided #NFL Games Tonight

72% on #Falcons PK at MIA
70% on #Vikings -3 at BUF
69% on #Patriots -3 vs JAXhttps://t.co/IFVOea3DEi pic.twitter.com/zge6ovSWja

— Sports Insights (@SportsInsights) August 10, 2017
Key players expected to sit:
Falcons: Julio Jones
Saints: Drew Brees, Adrian Peterson
Patriots: Tom Brady, Rob Gronkowski, Julian Edelman
Packers: Aaron Rodgers, Jordy Nelson,
Bills: LeSean McCoy
Key players expected to start:
Browns: Brock Osweiler
Broncos: Trevor Siemien
Patriots: Jimmy Garoppolo
Jaguars: Blake Bortles
Bears: Mike Glennon
Eagles: Carson Wentz
Redskins: Kirk Cousins
To follow all of tonight's odds, check our free NFL odds page.