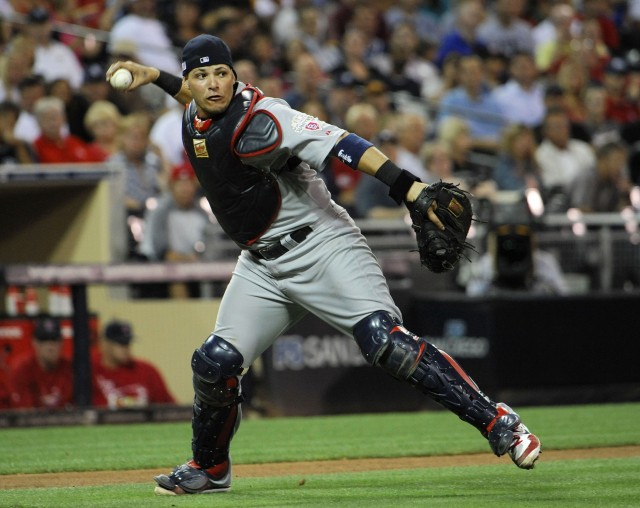 Three Things to Know for Saturday, April 19th
1. NBA
– Today marks the first day of the NBA playoffs and you can find all of the latest consensus lines and public betting data on our NBA Betting Trends page.
-Earlier this morning we tweeted out series prices for all eight of the NBA's first round matchups:
#NBA Series Prices (BetUS): BKN -140 OKC -500 IND -600 LAC -400 SA -900 MIA -2500 CHI -190 HOU -200

— SportsInsights.com (@SportsInsights) April 19, 2014
2. NHL
– The NHL playoffs are already in full swing, and there are three games on the docket today. According to our NHL Betting Trends the Blackhawks (-115) are receiving 72% of public bets against the Blues, the Penguins (-190) are receiving 65% of public bets against the Blue Jackets and the Avalanche (-145) are receiving 53% of public bets against the Wild.
– Based on our recent Betting Against the Public article, historical data indicates that there may be some value on the Blue Jackets as visitors receiving less than 35% of moneyline bets have gone 76-104 (+24.35 units, 13.5% ROI) since 2005.
3. MLB
– We have a full slate of MLB action this afternoon, so make sure you've read our 2014 MLB Betting Against the Public Report to discover a highly profitable contrarian betting system.
– Yesterday we posted an article which analyzes how luck — as defined by the sabermetric statistic BABIP (batting average for balls in play) — has affected MLB betting markets. We always encourage our customers to buy on bad news and sell on good, so this article highlights unlucky teams that may offer bettors an excellent buy-low opportunity.
– Managers have begun to release their lineups for the early games and there are a few notable early omissions including Yadier Molina (Rest), Michael Bourn (Rest) and David Freese (Quad).
-On the flip side, Jose Reyes (Hamstring) will return to the Blue Jays lineup for the first time since suffering an injury on opening day. Likewise, Brandon Phillips (Back) is in the Reds starting lineup today against the Cubs.
– Other players to monitor include:
Rockies 1B/OF Michael Cuddyer, Hamstring, Questionable
Yankees OF Carlos Beltran, Shoulder, Questionable
Padres 3B Chase Headley, Biceps, Questionable
For the latest injury news, be sure to check out our MLB injury page and follow us on twitter.
[adrotate group="4″]