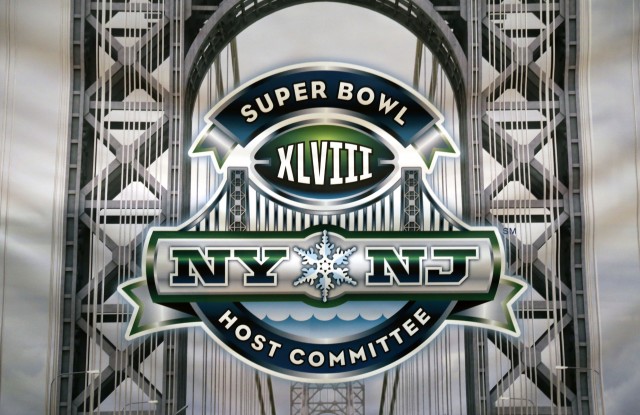 Super Bowl XLVIII: Our Favorite Prop Bets
Super Bowl XLVIII is almost here and sportsbooks are currently offering more props than a Carrot Top performance. Whether you're a casual bettor just looking for some goofy props to have fun with or a statistician who has been systematically running the numbers, everybody loves betting Super Bowl props.
The props start early with bets regarding the duration of the National Anthem and the opening coin flip, and end Monday morning with props involving the overnight ratings and movement on Wall Street.
Most of these prop bets take relatively small limits, and many of them are juiced up so heavily that there is very little value being offered. That said, the following list represents the most interesting, funny, or potentially valuable prop bets according to the team here at Sports Insights.
Disclaimer: Moreso than ever, the following article is for entertainment purposes only.
Dan Fabrizio – President
"How many times will Peyton Manning say "Omaha" during the game? (Bovada)

One of the funniest props on the board. I was at a basketball game over the weekend and a guy in the crowd kept shouting out "Omaha!"  I couldn't stop laughing. I don't see why Peyton would change it up now. I'm going with the Over 27.5. "Omaha!"
The pick: Over 27.5 (-130)
[adrotate group="4″]
P.J. Walsh – Director of Sports Information
Will the Halftime Show break the record for most watched ever? (Record Madonna 114 million viewers) (Bovada)
After riding Beyonce's cleavage to a controversial +300 payout last season, I scanned this year's slate of props and was disappointed by the overall selection.  However, my narcissism, combined with my ignorance regarding Bruno Mars' catalog, pointed to this specific bet as one I'll be taking.
For the record, I'm still young enough (early 30's) to know who Mars is, yet I can't name a single one of his songs. Those in older age demographics will have no clue who he is and instantly start fumbling for Matlock reruns during halftime.
Remember, the record-setting 2012 Super Bowl halftime show featured Madonna and, whether you like her or not, a much greater age range is familiar with her music, even if nobody actually wants to be.
Additionally, Beyonce is a much more popular name among casual music fans than Mars is and, if she couldn't break Madonna's record last year, there's no way Mars will on Sunday.
As long as my coin-flip, kickoff temperature and National Anthem length parlay hits, my money will be on 'No'.
The pick: No (-300), and do your part by making sure your respective Super Bowl parties are watching the Puppy Bowl at halftime.
Carl Sack – Sports Information Specialist
Total Penalties in the game by both teams: Over/Under 12.5 (BetOnline)

Despite Seattle and Denver being two of the most penalized teams in the league this year, there is statistical evidence to suggest that referees swallow their whistles on the big stage, specifically in the Super Bowl.  I'll play UNDER 12.5 (-140) total penalties in the game by both teams.
The pick: Under 12.5 penalties
Travis Reed – Bet Labs Manager
Longest Punt by Britton Colquitt: Over/Under 50.5 yards (BetOnline)
Everyone watches the Super Bowl for the punters, right? Colquitt is pretty good at his job, but you might not have noticed because Peyton Manning is really good at his job.
Colquitt averaged 3.61 punts per game, while the Seahawks forced 4.94 punts per game. Basically, I'm expecting him to get 4 punts in this game.
He averages 44.5 yards per game and I think that Seattle's defense will have at least one "3-and-out" or one big play that pins Denver deep inside their own territory. That's when Colquitt comes in and bombs a 57-yarder.
The pick: Over 50.5 yards
Josh Appelbaum – Sports Information Specialist
Will Richard Sherman intercept a pass? (Sportsbook.com)

Sherman instantly became the most controversial athlete on the planet when he shouted at Erin Andrews and proclaimed himself "the best corner in the game" at the conclusion of the NFC Championship game. Love him or hate him, it's hard to disagree. Sherman led the NFL with 8 picks this season and also has the most interceptions of any defender since he entered the league in 2011 (20).
Also important to note, the Madden NFL 25 Super Bowl simulation had Sherman intercepting Manning in the first quarter to give the Seahawks an early lead.
Don't let your bias stand in the way of increasing your bankroll. Take the plus money and bet on the best corner in the game to do what he does better than anyone else: intercept passes.
The pick: Yes (+200)
David Solar – Content Editor
Total Passing Yards by Russell Wilson: Over/Under 199.5 (BetOnline)

This season Russell "Hustle and Bustle" Wilson threw for 3,357 passing yards — an average of 209.8 yards per game (YPG). So why is Wilson expected to throw for ten yards fewer than his season average? Perhaps it's his lack of experience. Although Wilson has the poise of an experienced veteran, it can be easy to forget that this is just his second season in the NFL.
In fact, Wilson will become just the sixth youngest quarterback to ever start a Super Bowl behind Dan Marino, Ben Roethlisberger, David Woodley, Tom Brady and Drew Bledsoe. However, despite their youth those five quarterbacks averaged 230.6 ypg — which includes a paltry 97 yards from Woodley in Super Bowl XVII.
Add in the fact that the Broncos defense ranks 27th in the league in passing yards allowed (254.4 ypg) and that former Pro Bowl wide receiver Percy Harvin should be healthy for the first time this season and it seems probable that Wilson will surpass the 200 yard mark. Heck, Bovada has set the over/under for Wilson's passing yards at 209.5 which shows the importance of shopping for the best line.
In short, Wilson was able to throw for 215 yards in the NFC Championship against a 49ers defense that significantly outclasses the Broncos. Wilson will have all of his weapons healthy for the first time this season, and I wouldn't be surprised to see Denver stack the box to prevent a big day from running back Marshawn Lynch. All of that should mean a big day for Wilson and at least 200 yards passing.
The pick: Over 200 passing yards
Dan St. Pierre – Sports Information Specialist
Who will have more? Montreal Canadiens Goals (-1) vs. Peyton Manning TD Passes

With only two NHL games on tap for Super Bowl Sunday, bettors had to search long and hard to find a cross-sport proposition that included the fastest game on the planet. Last year, I directed bettors to a cross-sport proposition wager at Sportsbook.ag involving Colin Kaepernick Touchdown Passes versus Sidney Crosby total points, with the scale tipped in the favor of the Canadian wonder child.
Final Result: Crosby- 3 Points | Kaepernick- 1 Passing TD
However, unlike last year, this Super Bowl features a Manning, and unlike last year, this hockey game won't feature a player named Crosby or Ovechkin.
With the Winnipeg Jets traveling to Montreal for an afternoon matinee against the floundering Canadiens, initial instincts tend to side with taking Montreal, while Manning faces the NFL's best defense on Sunday. However, after reviewing the home and away splits for the Canadiens and Jets, I'm convinced Manning is the valued play.
This season, the Canadiens rank 25th in the NHL in total goals scored at home, while ranking in top-10 in fewest goals allowed/game. On the other side of the ice, Winnipeg ranks 23rd in total goals scored on the road, while also ranking in the top-10 in fewest goals allowed on the road.
The pick: Manning +1 (-115)
Dan McGuire – Sports Information Specialist
Shortest Field Goal Made (+1.5) vs. Crystal Palace/Arsenal Time of 1st Goal

I always like incorporating both types of football, so as a die-hard Arsenal fan I feel obligated to choose a cross-sport prop featuring my beloved Gunners. This year I'm taking "Shortest Field Goal Made of Super Bowl" to be greater than "Crystal Palace/Arsenal Time of 1st Goal" as a +1.5 underdog.
My reasoning is straightforward: The shortest possible field goal in the Super Bowl can be 18 yards (kick a FG from the 1-yard line + 7 yards for the snap + 10 yards for end zone = 18 yards), so therefore this prop can be won with an Arsenal or Crystal Palace goal within the first 19 minutes of the game.
The risk I see in this prop is that Arsenal have given up the fewest number of home goals in the EPL this season while Crystal Palace is dead last in total goals scored, statistically pinning all hopes on Arsenal to be the team to score the early goal. However, Arsenal has a prolific attack and have scored within the first 20 minutes in 5 of their 11 home games this year. Their odds to win this game at 5Dimes are currently at -677 with an O/U of 3, so I'm hoping that the Gunners will come out motivated after a difficult 2-2 draw at Southampton early in the week.
The pick: Shortest Field Goal Made (+1.5)
Interested in our pick for the game? Signup for a 4-day trial of our Pro membership and track the entire Super Bowl betting market with live odds, public betting percentages and access our official Best Bet pick for Super Bowl 48.
For those who are interested, there are a number of props including:
– Will Knowshon Moreno cry during the National Anthem?
– Will the announcers refer to Russell Wilson being drafted in the MLB?
– Will Michael Crabtree mention Richard Sherman in a tweet during the Super Bowl?
– Will Wes Welker drop a pass in the game?
– Who will be the Super Bowl MVP?
– And much, much more
Make sure to visit your sportsbook for the full range of available prop bets and feel free to leave your favorite bets in the comment section below.
*All screenshots are taken directly from the sportsbook's website