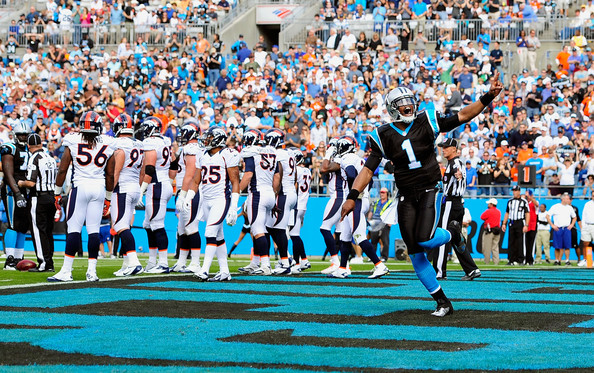 Super Bowl 50 Opening Line Report
The Super Bowl 50 matchup is set with the Carolina Panthers taking on the Denver Broncos on Sunday, February 7th at Levi's Stadium in Santa Clara, California. On the first day of the regular season, the Panthers were listed at 65:1 to win the Super Bowl at William Hill while the Broncos were listed at 7:1. The Las Vegas sportsbook is reporting that they currently have 78% more liability on Broncos' Super Bowl futures than the Panthers.
As for the exact Super Bowl matchup, Broncos-Panthers was listed at 184:1 at 5Dimes, meaning a $10 bet has paid $1,840. The Panthers were considered longshots to win anything at the beginning of the season following the injury to WR Kelvin Benjamin, and became the fourth team since 2001 to win their conference with 20:1 or higher odds:
Conference champions with 20-1 or higher preseason odds since 2001 2001: NE 20-1 2003: CAR 28-1 2008: ARZ 20-1 2015: CAR 30-1

— SportsOddsHistory (@SOHistory) January 25, 2016
During the Cardinals-Panthers NFC Championship game, sportsbooks began posting actual Super Bowl lines that you could bet, and it was evident that sharper bettors were quick to pounce on the Broncos:
In very early Super Bowl 50 betting, Panthers have moved from -4 to -3.5 at both 5Dimes and The Greek, and from -5.5 to -4 @LVSuperBook.

— Sports Insights (@SportsInsights) January 25, 2016
As of Monday morning, nearly 80% of spread bets were coming in on the Panthers which has pushed the spread back up to -4 around most books, and -4.5 at others. Moneyline wagering has been more even with just under 60% of tickets on Carolina. Below shows a snapshot of our Live Odds page at 9:30 am ET Monday morning:

We've recently added columns for % of dollars wagered from a sharp offshore sportsbook, and so far spread money is on the Panthers but moneyline money is on the Broncos. Tickets and dollars are both very high on the Over.
The folks at William Hill are seeing similar betting on the Panthers:

Injuries could become a factor as Panthers LB Thomas Davis has a broken arm and DE Jared Allen is still dealing with a broken foot. Both have stated that they fully expect to play, but they'll have to go through doctors and team personnel before officially being upgraded to probable. Members have instant access to these key injury alerts, but we also offer an Injuries section from our Free Live Odds page.
Do you have an early opinion on how Super Bowl 50 will shake out? Are you hedging at all in this game if you're sitting on a Broncos or Panthers futures ticket? We're always open to discussion so feel free to leave your thoughts and comments below.