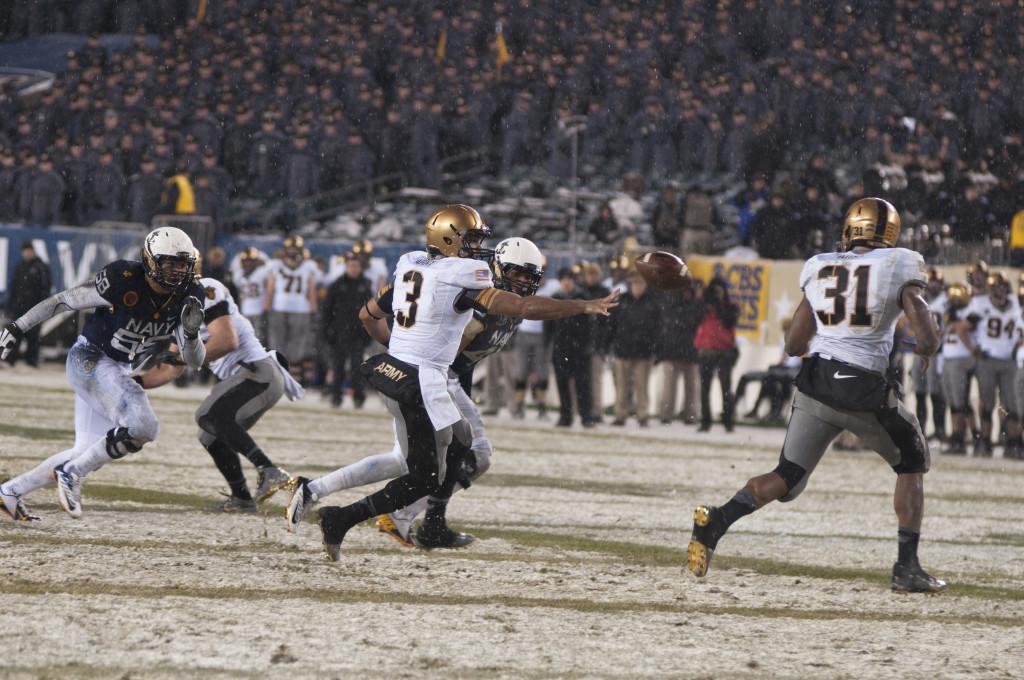 Sharps Quickly Pounding the Army/Navy Total
When the total for Army/Navy was released on Sunday afternoon, sharp bettors couldn't bet the Under quickly enough. BetOnline opened the O/U at 54 and in less than two hours it was all the way down to 48 around the market. Here's a look at the early action: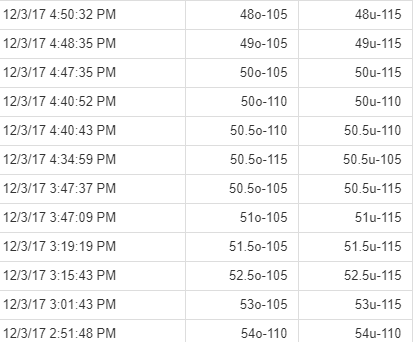 CRIS opened the total at 51 shortly after BetOnline opened 54, and they also moved quickly down to 48. So far, 54% of the tickets has come in on the Under while a whopping 94% of the money wagered is also on the Under. The public seems to be catching on and tailing the sharps for these schools and for good reason. As we've highlighted in the past, service academies (Air Force, Army, Navy) are almost always "run-first" teams, which eats up the clock and chews up a lot of time. Since their styles are all similar, they're also used to practicing against the run on a consistent basis, which helps for lower-scoring games. These service academy matchups are also very meaningful for the players and coaches involved, and the added intensity is just another bonus for Under bettors.
Sharp money has been all over the Army/Navy Under, moving from 51 to 47.5 since opening @bookmaker_eu

Unders have gone 29-8-1 when service academies meet since 2005.

— ArsenalDMC (@ArsenalDMC) December 4, 2017
Unders have hit at a 78.4% rate when service academies meet since 2005, good for an incredible +19.7 units won and 52% ROI. I actually created this very simple system back in 2014 and has been available for members to copy using our Bet Labs software:

In our Bet Labs "Think Tank", pro and community users can share/copy their ideas and theories in order to help other bettors. All of our records are based on closing lines, so even if bettors have been late to the Under party, they've still been able to cash. Here's a quick look at how service academy unders perform when increasing or decreasing from the opening number:
O/U decreases from open to close: Unders are 19-4
O/U increases from open to close: Unders are 7-4-1
O/U no change from open to close: Unders are 3-0
We could see this total drop even more if sharps think there's still value on the Under. We always recommend getting the best number possible, and you can track all the latest line movement, betting %'s and more at our free live odds page.