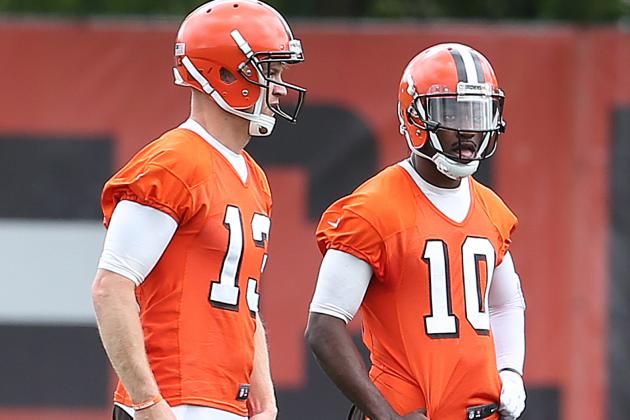 RG3 Injury Fallout
Another season, another major injury for the once highly-touted quarterback Robert Griffin III.
On Monday, the Browns announced that Griffin broke the caracoid bone in his left shoulder and will be placed on injured reserve. Griffin suffered the injury Sunday against the Eagles on a play that many felt was avoidable if he had just slid into the sideline, rather than barreling shoulder first into Eagles cornerback Jalen Mills.
The current expectation is that Griffin will miss at least two months, but it's possible that he could miss the entire season. Veteran QB Josh McCown is set to step in as the new Browns starter — but how much will this replacement matter to the books?

In the graph above, you'll notice the line movement alongside two blue plus (+) symbols. The first symbol indicates when RGIII was initially listed as questionable, while the second symbol corresponds with the announcement that Griffin would be placed on the IR. Both of these breaking injury alerts resulted in half point line moves at Pinnacle, before settling at the current line of Baltimore -7.
While the number of bets for next week's game remains on the low side, it appears that some sharp money was placed on the Browns after the line change — as noted by the green line. Even though the public may feel that the talent drop-off from RGIII to McCown is worthy of a point, sharp bettors may not feel the same way.
At a handful of books, the line has gone back down to 6.5, including the sharp offshore book, Bookmaker, and notable Vegas books, Caesar's and MGM. Perhaps giving the Browns a full seven points is too much. It's possible we could even see the line go back down to 6 over the course of the week.
What does this all mean? RGIII is practically worthless to the Cleveland Browns spread. Though the Browns were expected to be at the cellar of the league this year, with a league-low preseason win total set at five at BetOnline, the notion of a rejuvenated Robert Griffin III gave some Browns fans at least a glimmer of hope.
The possibility of an RGIII redemption will be put on hold, once again. Instead, the poor Browns fans will have to watch the 37-year-old journeyman McCown captain the ship for at least the next couple of months. But from what I hear, Browns fans generally don't get too comfortable with their starting quarterback…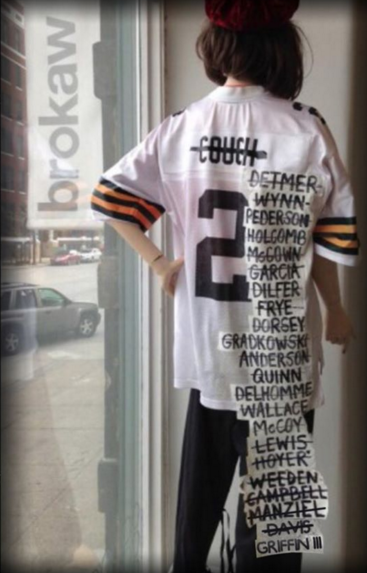 If you have any thoughts or questions, feel free to reach out to the Sports Insights staff by utilizing our live chat feature, commenting below, or emailing us at help@sportsinsights.com.