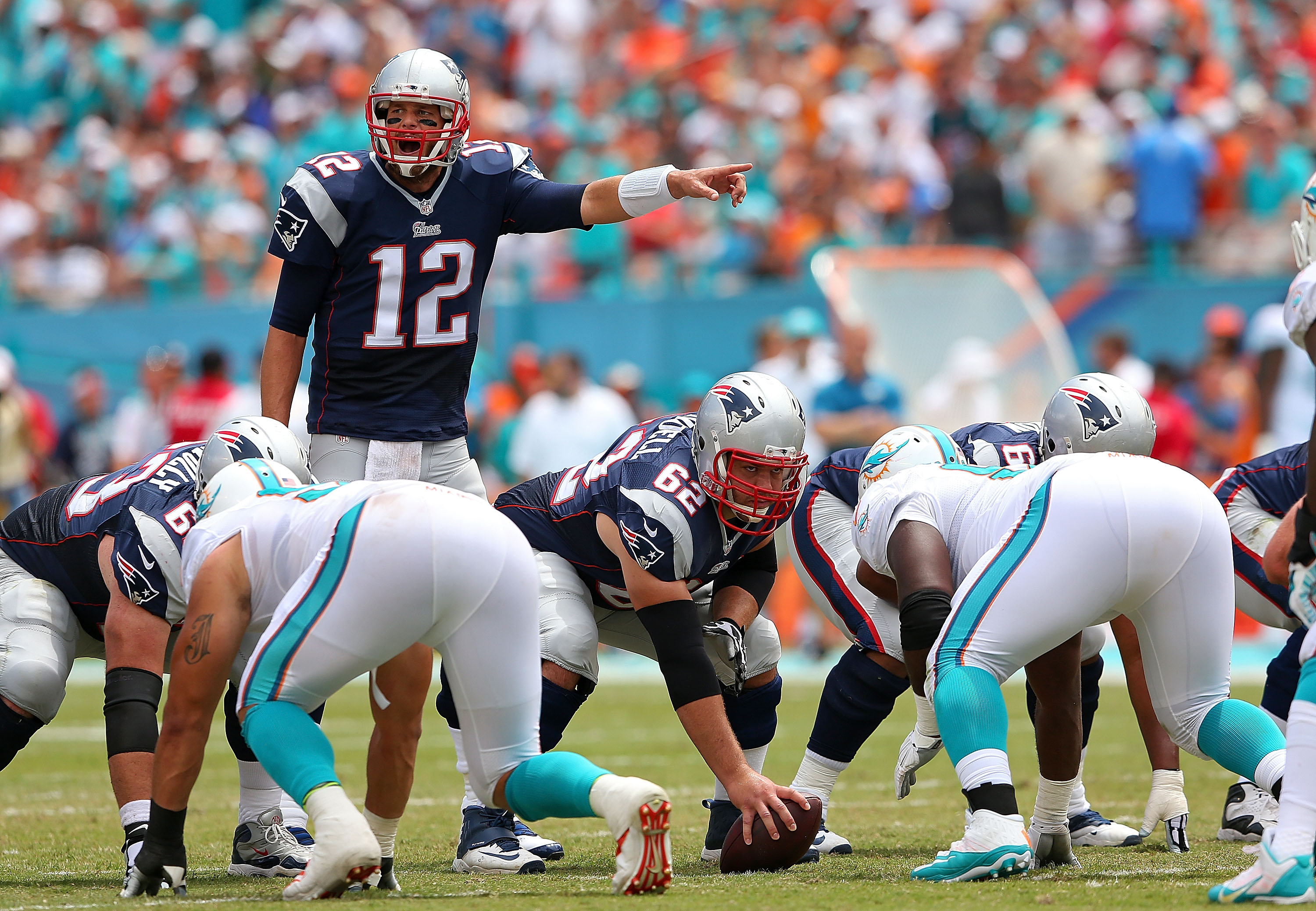 Patriots are the Most Popular Monday Night Bet This Season
The Patriots playing in primetime guarantees at least one thing: lopsided ticket counts.
As it stands now, tonight's AFC East battle in Miami is the most one-sided MNF game of the season so far, with the Dolphins receiving just 27% of bets as double-digit home underdogs.
Yes, the public is backing Tom Brady over Jay Cutler. Crazy, right?
This makes Miami the least-popular bet on a Monday night since last October, when the Bears received just 22% of bets as home dogs against Minnesota. For those curious about such things, the Bears not only covered, but won that game outright. In fact, in the past six years, teams receiving less than 30% of bets on Monday nights are an impressive 17-7 against the spread.
Despite the ticket count, and perhaps due to such trends, there's been considerable reverse line movement toward Miami in this game. After opening +12 at Pinnacle, the Dolphins are now listed at +10.5, and even reached the key number of 10 for a short time. Of course, the Patriots will be playing without Rob Gronkowski, but his absence should have only accounted for a half point of that movement.
As for the total, there's not much to report based on percentages and line movement alone. After it opened at 48.5, the total took a slight hit and fell to 47 — perhaps knee jerk reaction to the Gronk news — but has since been bet back up to its original number with 59% of bettors taking the over.
The under has been a profitable bet in similar late-season divisional matchups, hitting at more than a 60% rate when the total falls between 43 and 58.5.

If we narrow it down to look at only primetime games, the under improves to 40-24 (63%). If we narrow it down further to MNF games, the under is 12-5 (71%).
For more updated information approaching tonight's game, be sure to follow @SportsInsights and @ActionNetworkHQ on Twitter.