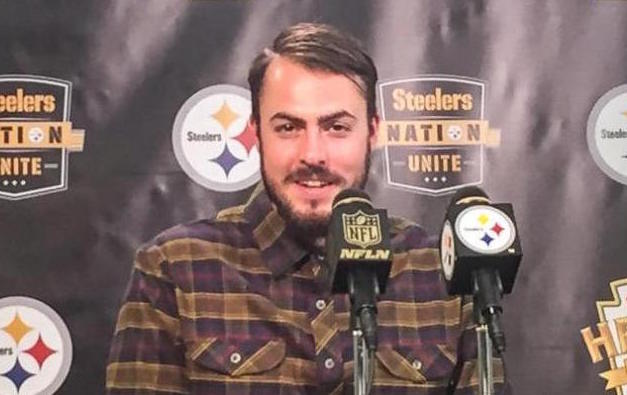 NFL Week 17: Major Line Changes
Week 17 is always the most unpredictable week of the NFL season. How many starters will playoff teams rest? Will teams out of contention try to play spoiler and knock teams on the bubble out of a playoff spot or will they simply mail it in? Each team has their own plan this week and as we find out more about the game plans around the league, we will see the books make major adjustments to the lines. Some of this has already started.
Over the course of the season, we have used lookahead lines from CG Technology in our weekly opening line articles to get a sense of how teams are performing compared to their preseason expectations. However, that wasn't possible this week as no lookahead lines were posted for Week 17.
Instead, we will take a look at the early lines that the Westgate Superbook posted last week. Some of the games this week weren't affected at all by the outcomes of last week's games, but a few teams are now in completely different situations and the lines reflect that. If you're wondering about all of the specific playoff scenarios, NFL.com posted a good article explaining all of the possible outcomes.
The most notable line move has taken place in Cleveland. The Browns won last week and are now gunning for a possible wild card spot. Oh, wait a minute. It's actually because the Steelers clinched the AFC North and have nothing to play for. If they had been playing for something, Westgate felt that they would 16.5-point favorites, which would be one of the largest spread of the season. Instead, they opened -12.5 on Monday at CRIS and are currently only favored by a touchdown. This is rather significant because they are not expected to play Ben Roethlisberger, Antonio Brown, or Le'Veon Bell. Another thing to note is that Robert Griffin III will likely miss the game with a concussion. In a nutshell, it'll be Landry Jones vs. …? Does it matter? This game is shaping up to be an all-time classic…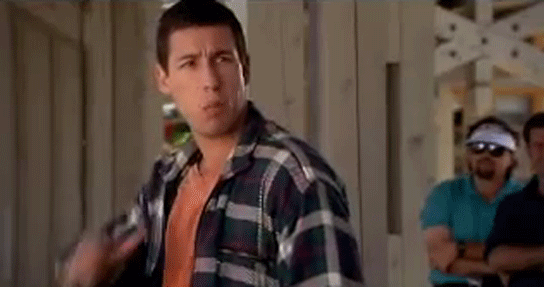 Another huge line move can be found in Philadelphia, where the top-seeded Cowboys come to town. Dallas, like Pittsburgh, has nothing to play for and the line reflects that. While they haven't announced who is resting, it's clear that the books think they'll have their backups in for a big chunk of the game. It looks like Westgate was on to something when they posted Philly at -1 last week, but CRIS was not of the same mindset when they originally posted their line at Dallas -3.5 on Tuesday. As you can see on the graph below, CRIS was quick to adjust their line, as it gradually moved to Philly -4 over a 45-minute span.

The Giants and Redskins face off in Washington in a game that actually does matter to one of the teams. Although the Giants are locked into the five seed, the Redskins need a win (and some help) to make the playoffs. Westgate pegged them at -1 last week, but they've moved from -5 to -8 since opening at CRIS this Sunday despite receiving less than 30% of spread bets. As was the case with the Cowboys, the Giants haven't announced whether or not anyone is resting, but one can assume that Eli Manning, Odell Beckham Jr., and others won't be playing the entire game.
There have also been a few other "smaller" moves so far. The Patriots could lock up home-field advantage with a win or Oakland loss, but with Matt McGloin under center for the Raiders, the Pats don't really need to worry too much about heading into Oakland for the AFC Championship game. Nevertheless, the Patriots have moved from -6 to -10 in Miami. I doubt that number will continue to climb and I can't see too much public action on the Pats at that number.
The Dolphins are actually contemplating playing Ryan Tannehill, which seems like a strange move. After injuring his knee just a couple of weeks ago, it's unlikely that he is already back at 100% and there's no reason to rush him back.
The Patriots have not fared well in late season Miami games in the Tom Brady era. Brady has yet to log a win against the spread in Miami down the closing stretch, which is pretty significant considering he is the best QB in our database, winning at a 61% rate against the spread.
Since '03, Tom Brady is 0-5-1 ATS and 1-5 straight up in Miami in Dec/Jan.

The #Patriots have moved from -6 to -9.5 since opening

— Sports Insights (@SportsInsights) December 28, 2016
Below is the full game list with the current and opening lines from CRIS, as well as Westgate's early lines from last week. Despite some of these major line moves, there hasn't been a ton of large moves on the totals. Feel free to check our free odds page throughout the week to monitor any more major line moves.
| Matchup | CRIS (12/28) | CRIS Open | Westgate (12/20) |
| --- | --- | --- | --- |
| HOU @ TEN | TEN -3 | TEN -3 | TEN -4.5 |
| BUF @ NYJ | BUF -3 | BUF -5 | BUF -5.5 |
| BAL @ CIN | CIN -2.5 | CIN -2.5 | BAL -1.5 |
| NYG @ WAS | WAS -8 | WAS -5 | WAS -1 |
| GB @ DET | GB -3 | GB -3 | GB -1 |
| JAX @ IND | IND -4.5 | IND -7 | IND -7.5 |
| DAL @ PHI | PHI -4 | DAL -3.5 | PHI -1 |
| CHI @ MIN | MIN -5 | MIN -6.5 | MIN -5 |
| CAR @ TB | TB -5.5 | TB -3.5 | TB -3.5 |
| CLE @ PIT | PIT -7 | PIT -12.5 | PIT -16.5 |
| NO @ ATL | ATL -6.5 | ATL -6.5 | ATL -6.5 |
| NE @ MIA | NE -10 | NE -6 | NE -6 |
| ARI @ LA | ARI -6 | ARI -7.5 | ARI -3.5 |
| KC @ SD | KC -5.5 | KC -4.5 | KC -3 |
| SEA @ SF | SEA -9.5 | SEA -9 | SEA -12.5 |
| OAK @ DEN | DEN -1.5 | DEN -3.5 | DEN -2 |
Purchase a Sportsbook Insider Pro membership and get NFL picks, contrarian plays, dollar percentages and bet signals, along with a fully customizable live odds page, line watcher, line predictor, the number of bets on every game, and more.
If you have any thoughts or questions, feel free to reach out to the Sports Insights staff by utilizing our live chat feature, commenting below, or emailing us at help@sportsinsights.com.