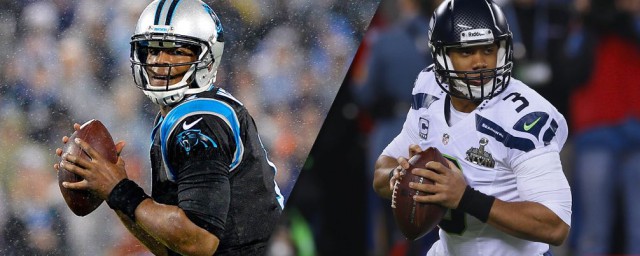 NFL Playoffs: Divisional Round Betting Preview
Every week in this space we highlight the most interesting line moves at the market-setting offshore sportsbooks — typically CRIS and Pinnacle which take the highest limits and therefore attract the sharpest bettors. By contrasting the opening and current lines with the public betting trends from our seven contributing offshore sportsbooks, we're able to explain what factors are influencing line movement.
In recent weeks we have started to compare our offshore trends with ticket counts and total dollars wagered at William Hill — one of the most prominent Las Vegas sportsbooks. This gives us a more complete overview of the sports betting marketplace.
Although the only picks we fully endorse are our Best Bets, sharp money indicators like reverse line movement help offer insight into which teams are offering value and whether public perception is creating artificial line value.
This week we will preview the four divisional round games and determine which factors are responsible for early line movement. For what it's worth, historically the divisional round has been jam-packed with unlikely upsets.
During the NFL divisional round, betting every underdog on the moneyline would have produced a 19-28 record with +20.13 units won.

— Sports Insights (@SportsInsights) January 13, 2016
Kansas City Chiefs at New England Patriots (Saturday at 4:35 PM eastern)
In this week's most heavily bet game, the Patriots opened as 4.5-point favorites at the market-setting CRIS sportsbook and have received 53% of early spread betting. Although public betting has been evenly split, New England has moved from -4.5 to -5 across the sports betting marketplace.

It's interesting to note that immediately after opening, the line actually dropped from Patriots -4.5 to -4. Three hours after that line move, New England moved back to -4.5. The line remained unchanged until it was announced that wide receiver Julian Edelman (Foot) was expected to play. We should note that "5" is considered a dead number, which makes that half-point line move fairly insignificant.
Perhaps the most interesting storyline during the divisional round will involve the struggles of top-two seeds. Since 2003, teams coming off a first-round bye have gone 30-18 straight up (62.5%) but just 18-30 ATS (37.5%). Bettors can learn more about this contrarian strategy by reading our latest analysis for ESPN.
Another factor to monitor will be the success of Patriots quarterback Tom Brady. The four-time Super Bowl champion is regarded as one of the best players of all-time; however, he has gone just 11-15 ATS in the playoffs over the past twelve seasons. We should note that the Patriots have gone 32-13 ATS (71.1%) following a loss, but a majority of our sharp money indicators point towards value on the Chiefs.
There has also been some fascinating line movement on the total, which opened at 45.5. In early betting 67% of bettors have taken the over, yet the total has dropped from 45.5 to 41.5. That 4-point line move is massive — especially when you consider that 43 and 44 are two of the four most significant key numbers for betting totals.
We have seen similar public betting at William Hill where a majority of bettors are taking the over, but far more money has taken the under. This could be largely due to the weather predictions, as meteorologists are expecting wind speeds of 15 miles per hour. As we explained two weeks ago, wind speeds have been more detrimental to scoring than freezing temperatures.
Even though sharp money has clearly taken the under in this game, most of that value has already been sucked out with that 4-point line move. In this case, bettors may want to lay off this game entirely.
William Hill Betting Trends:
Spread:

61% tickets on Kansas City, 70% of total dollars wagered on Kansas City

Moneyline:

83% tickets on Kansas City, 68% of total dollars wagered on New England

Total: 76% tickets on the over, 77%

of total dollars wagered on the under (Excellent indicator of sharp money on the under)
Green Bay Packers at Arizona Cardinals (Saturday at 8:15 PM eastern)
The late game on Saturday night is expected to be this weekend's highest scoring game with Carson Palmer and the Arizona Cardinals hosting Aaron Rodgers and the Green Bay Packers. The Cardinals opened as 7-point favorites at CRIS and have received 54% of spread bets. With such evenly split public betting, the line remains unchanged at Arizona -7.
Our research found that underdogs of at least 7-points have gone 29-19 ATS (60.4%) during the postseason including a 17-9 ATS record (65.4%) during the divisional round. That record improves to 11-2 ATS (84.6%) when we examines teams receiving less than 50% of spread bets.

Perhaps the most interesting aspect of this system is that large contrarian underdogs have not only covered the spread during the divisional round, but they have won straight up as well. You will notice that the average margin of victory is just over 10 points, which made us wonder whether these teams should be taken on the moneyline.
Although teams fitting these criteria have gone just 10-16 straight up (38.5%), $100/game bettors would have earned $1,900 by taking every team fitting this system. That makes the Packers moneyline (+240) a potentially interesting bet, but conspiracy theorists may be interested to know that the best case situation for sportsbooks would see the Cardinals winning but failing to cover.
William Hill Betting Trends:
Spread:

52% tickets on Arizona, 69% of total dollars wagered on Arizona

Moneyline:

81% tickets on Green Bay, 65% of total dollars wagered on Green Bay

Total:

86% tickets on the over, 82% of total dollars wagered on the over
Seattle Seahawks at Carolina Panthers (Sunday at 1:05 PM eastern)
The Panthers opened as 3-point favorites at CRIS and have received 71% of spread bets. Despite this one-sided public betting, Carolina has dropped from -3 to -2.5. This reverse line movement is an excellent indicator that sharp money has been taking the Seahawks.
The screenshot below, available to our Sportsbook Insider members, illustrates how this game has been bet at six of our seven contributing sportsbooks:

One of the biggest question marks in this game surrounds the availability of Marshawn Lynch. The Seahawks running back is currently listed as questionable, which is fairly significant given that rushing attacks have proven to be crucial for NFL road teams. Since 2003 road teams who average at least 120 rushing yards per game have gone 552-486 ATS (53.2%) during the regular season and 39-26 ATS (60%) during the playoffs.
Finally, the early betting trends from William Hill clearly indicate that sharp money has already taken a side. Although a majority of bettors are taking Carolina, there has been more money bet on Seattle. Essentially squares are taking the Panthers and sharps are taking the Seahawks, making this the quintessential "Pros vs. Joes" game.
Although most sportsbooks have the Seahawks listed as 2.5-point underdogs, there are still several oddsmakers hanging Seattle +3. This highlights the importance of having access to multiple sportsbooks and shopping for the best line.
William Hill Betting Trends:
Spread: 

62% tickets on Carolina, 70% of total dollars wagered on Seattle (Excellent indicator of sharp money on Seattle)

Moneyline:

68% tickets on Seattle, 83% of total dollars wagered on Seattle

Total: 70% tickets on the over, 81%

of total dollars wagered on the over
Pittsburgh Steelers at Denver Broncos (Sunday at 4:40 PM eastern)
This game is currently off the board at many sportsbooks due to uncertainty surrounding the availability of Ben Roethlisberger, Antonio Brown and DeAngelo Williams. That said, there are several prominent sportsbooks that have posted odds for this game.
The Broncos opened as 5.5-point favorites at Pinnacle and have received 69% of early spread bets. Between this influx of public money and the aforementioned injury concerns regarding three key offensive players, the line has moved from Denver -5.5 to -7.
Right now only three of our seven contributing sportsbooks are reporting their public betting trends, so make sure to check back later in the week for updated information and analysis.
---
Want our official Best Bet picks for the Divisional Round?
Sign up for a 4-day trial of our Sportsbook Insider Pro and access all of our picks instantly! That includes NFL, NBA, NCAAB and NHL. Schedule a one-on-one demo with our customer service manager and we'll tack four free days onto your subscription.
These numbers are subject to change before kickoff, so bettors should be sure to visit our free NFL odds page for the latest lines, injuries, public betting trends and more.
Have any questions for the staff at Sports Insights? Utilize our live chat to speak with a customer service representative or e-mail us at help@sportsinsights.com.
David Solar is the Content Manager for Sports Insights and can be reached directly at David@sportsinsights.com