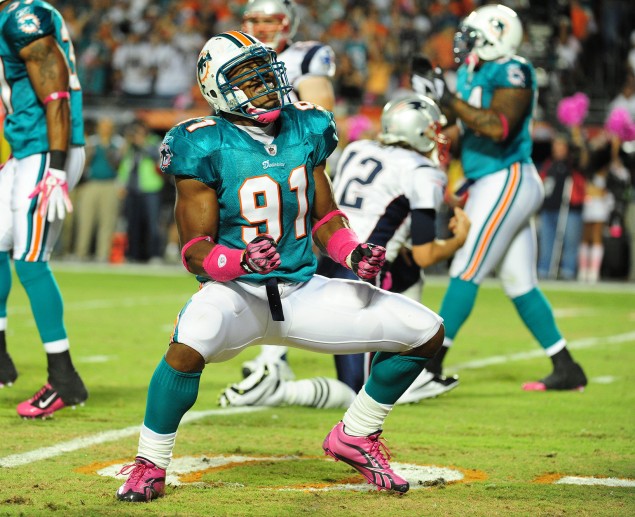 NFL Marketwatch – Miami Dolphins vs. New England Patriots
Welcome to the 2012-13 edition of NFL Marketwatch, where the team at Sports Insights gives sports fans unprecedented insight into the NFL point spread market.
Every week we analyze the sports betting marketplace to pinpoint which games the public are chasing and which the sharps are pounding.
Overall Record: 3-3

The goal of this weekly column is to highlight games that offer true line value. Often if a line looks too good to be true, there is a reason. You'll occasionally need the worst teams on the board to come through. We typically buy on bad news and sell on good.
Miami Dolphins (5-6) vs. New England Patriots (8-3) – 12/2 at 1:00 p.m. ET
Last week on Thanksgiving night, the Patriots were on the national stage for their matchup with the New York Jets. While many anticipated the Jets would be able to hang close in this rivalry game, New England put forth one of this season's most dominant performances. Tom Brady threw for over 300 yards, their defense and special teams combined to force five turnovers, and (after an unlikely series of events) the Pats managed to score 21 points in just 52 seconds in a 49-19 victory.
While New England's offensive onslaught comes as no surprise, the Dolphins' performance this season has been shocking to many. Despite being one game under .500, Miami is just one game back of the final playoff spot in the AFC. The biggest reason for their success has been the defense — led by linebackers Karlos Dansby (83 total tackles) and Cameron Wake (9.5 sacks).
New England opened as a 7-point favorite at CRIS and, according to our NFL betting trends, is currently receiving a whopping 86% of spread bets, 78% of moneyline bets and 93% of parlay wagers. Due to this heavily one-sided betting, the line has moved off the key number of 7 to 7.5. Right now, this movement appears to be based on public money as opposed to sharp money, so there is added value on the Dolphins based on square bettors.
The table below shows a breakdown of the spread betting percentages from our seven contributing sportsbooks.
Teams

Sprtsbk

BetUs

Carib

Wager

5Dimes

SIA

CRIS

NE
MIA
78%
22%
87%
13%
91%
9%
96%
4%
68%
32%
88%
12%
90%
10%
It is worth noting that this game currently fits our much discussed 80/20 betting rule. Since 2003, underdogs receiving less than 20% of spread bets have gone 86-66 during the regular season, resulting in a 56.6% winning rate and a profit of 15.59 units with a 10.3% return on investment (ROI).
The chart below shows the changes in spread betting percentages and line movement since this game opened at CRIS.

With that in mind, we encourage you to shop for the best line, fade the public, and take the home dog in this AFC East matchup.
Game to Watch:
Miami Dolphins +8.5 (SportsInteraction)

It should be another exciting week of NFL Football action. Keep Marketwatch handy and your browser pointed to SportsInsights.com for the latest real-time updates on the NFL point spread market.
Enjoy the games!
Daniel Fabrizio
President
SportsInsights.com