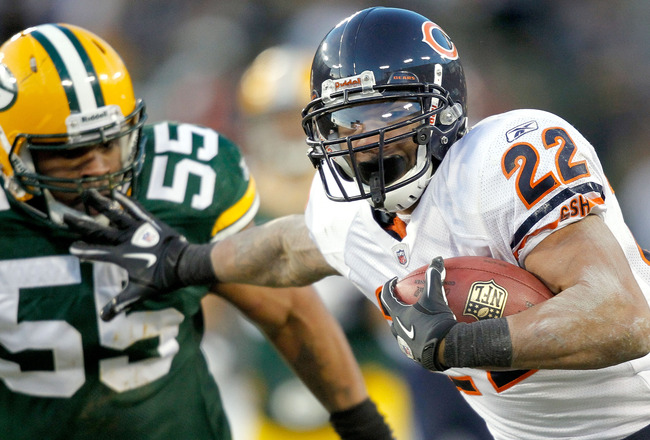 NFL Marketwatch – Green Bay vs. Chicago
Welcome to the 2012-13 edition of NFL Marketwatch, where the team at Sports Insights gives sports fans unprecedented insight into the NFL point spread market.
Every week we analyze the sports betting marketplace to pinpoint which games the public are chasing and which the sharps are pounding.
Overall Record: 5-3 (62.5%)

The goal of this weekly column is to highlight games that offer true line value. Often if a line looks too good to be true, there is a reason. You'll occasionally need the worst teams on the board to come through. We typically buy on bad news and sell on good.
Green Bay Packers (9-4) at Chicago Bears (8-5) – 12/16 at 1:00 p.m. ET
With last week's victory against the Lions, Green Bay only needs one victory over the next three weeks to seal up the NFC North title. After falling behind in snowy conditions at home early on, the Packers battled back behind an opportunistic defense that outscored Detroit's offense over the final 36 minutes of play.
On the other side, the Chicago Bears were once the NFL's hottest team, but are coming off two straight losses to NFC opponents by a combined margin of 13 points and are now faced with the possibility of missing out on the postseason. Injuries have been a major factor this season, as key components, Jay Cutler, Matt Forte, Charles Tillman, Devin Hester and most recently, Brian Urlacher, have all missed time over the last month of the season. Last week, Adrian Peterson did run wild on Chicago, but 104 of the 154 total rushing yards came during the first quarter.
Despite their recent play, Green Bay opened as just a 3-point favorite at CRIS. Perhaps that explains why, according to our NFL betting trends, the Packers are currently receiving 83% of spread bets and 74% of parlay wagers.
Despite this extremely lop-sided public betting, the line has actually remained stagnant at 3-points, due to widespread speculation that sharp money would pour in on Chicago if the line adjusted higher.
The table below shows a breakdown of the spread betting percentages from our seven contributing sportsbooks.
Teams

Sprtsbk

BetUs

Carib

Wager

5Dimes

SIA

CRIS

GB
CHI
92%
8%
80%
20%
74%
26%
89%
11%
67%
33%
91%
9%
93%
7%
The chart below shows the changes in spread betting percentages and line movement since this game opened at CRIS.

With that in mind, we encourage you to shop for the best line, fade the public, and take the home dog in this NFC North matchup.
Game to Watch:
Chicago Bears +3

It should be another exciting week of NFL Football action. Keep Marketwatch handy and your browser pointed to SportsInsights.com for the latest real-time updates on NFL point spreads.

Enjoy the games!
Daniel Fabrizio
President
SportsInsights.com