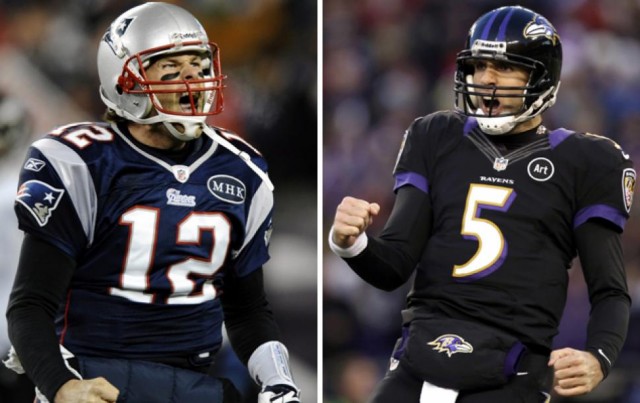 NFL Divisional Round: Early Line Movement Report
The Divisional Round of the 2014-15 NFL playoffs starts this Saturday at 4:35 PM ET when the New England Patriots host the Baltimore Ravens. New England opened as a 7-point favorite at CRIS and have received just 47% of spread bets, meaning they are the only favorite not receiving the majority of public support. With such even public betting, the spread remains unchanged at Patriots -7, but there has been some interesting line movement regarding the total.
CRIS opened the Ravens/Patriots total at 49 and, at the time of publication, 60% of bettors were taking the over. Despite this lopsided betting, the total has actually dropped 1.5-points from 49 to 47.5. This is particularly significant since 48 is a key number for NFL totals (3.47% of all games finish with exactly 48 points scored). Line movement that contradicts public betting data is also known as reverse line movement, which is an excellent indicator of sharp money. This means that sharp money likes the under in Saturday's early game.
With three other games on tap this weekend, we analyze how the lines and betting trends have changed since opening last week. For the latest odds and public betting trends, make sure to visit our free NFL odds page.
Carolina Panthers at Seattle Seahawks
Seattle opened as an 11.5-point favorite at CRIS and are currently receiving 56% of spread bets. Despite receiving slightly more public bets, the Seahawks have actually dropped from -11.5 to -10.5. This is a fairly insignificant move, and would only be truly noteworthy if the line continues to drop to the key number of 10.
It should be noted that the Seahawks and the 12th man have enjoyed the best home-field advantage in football. Since 2003, Seattle has posted a 62-38 ATS record at home versus a 44-55 ATS on the road. Bettors may also be interested to know that Carolina fits the criteria mentioned in last week's playoff analysis on ESPN Insider.
Dallas Cowboys at Green Bay Packers
After winning his second career playoff game, Tony Romo and the Cowboys opened as 6.5-point underdogs at CRIS for Sunday's game in Green Bay. Despite receiving just 41% of spread bets, Dallas has actually moved from +6.5 to +6 indicating that there may be some sharp money on the road dog.
The line chart below shows the spread change since opening at CRIS:

Indianapolis Colts at Denver Broncos
In the late game on Sunday the Broncos will host Peyton Manning's long-time team, the Indianapolis Colts. After closing as an 8-point favorite in their Week 1 matchup, Denver opened at -7 for their playoff rematch. In this Week 1 matchup, Denver received 65% of spread bets; however, the Broncos were receiving just 59% of spread bets this week despite a more favorable line.
One of the key matchups in this game will surround quarterbacks Peyton Manning and Andrew Luck. Since 2003, Peyton Manning has been the second most profitable regular season signal caller (97-71 ATS, +22.46 units) while Luck (31-16 ATS) has been the second most profitable QB since debuting three years ago. However, Manning has been entirely ordinary during the postseason with a career record of just 10-10 ATS.
Manning has historically struggled in cold temperatures, and our weather report currently projects a kickoff temperature of just 38 degrees (F). Sportsbook Insider customers can easily track the latest weather trends on the information tab of their live odds page.
The screenshot below displays the public betting breakdown of our seven contributing sportsbooks:

Have any questions for the staff at Sports Insights? Make sure to utilize our live chat or call us directly at 877-838-2853.
David Solar is the Content Manager at Sports Insights and can be reached directly at david@sportsinsights.com.