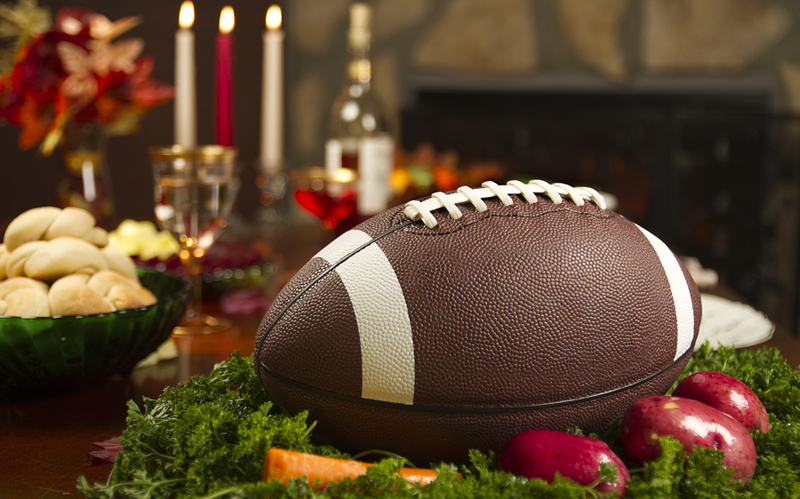 The Daily Steam: Thanksgiving NFL Props, Iron Bowl Analysis, Sharp NBA Action, More
If you're already on the road, please don't read this while operating a motor vehicle. We're all about safety here at "The Daily Steam". An in-depth Iron Bowl breakdown, Thanksgiving NFL prop bets and NBA games getting pounded by pros will still be waiting for you when you reach your destination.
Iron Bowl Analysis
What is "War Eagle"? I have no idea. But I do know that our Iron Bowl preview is packed full of information that will help you make smarter betting decisions on this game.
Looking for action?
If normal bets simply aren't enough to satiate your hunger for Thanksgiving action, here are a handful of NFL prop bets to ensure meat isn't the only thing you're sweating.
Hardest working crew in totals
Brian Forte and Haywoode Workman are back for tonight's Nuggets-Rockets game. If you're new to The Daily Steam, this is one of our favorite NBA crews due to their propensity to "let em play".

The sharps have spoken
A loaded NBA slate has given sharp bettors plenty of opportunities to find value and, thanks to our Sportsbook Insider Sharp Action Report, we know exactly which games they're pounding.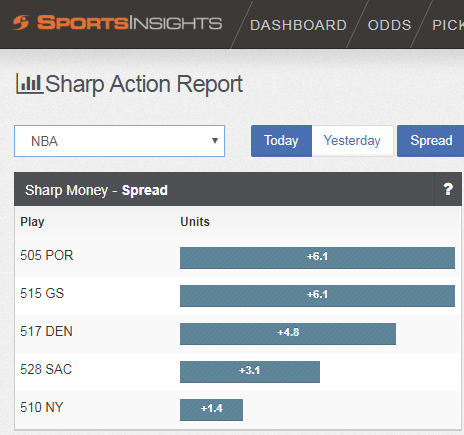 Public love
According to our betting trends data, here are the most popular public sides of the day:
| Sport | Team | Spread % | Opponent | Line |
| --- | --- | --- | --- | --- |
| NCAAB | Miami Florida | 88% | La Salle | -10.5 |
| NBA | Warriors | 84% | Thunder | -5 |
| NBA | Celtics | 80% | Heat | -2 |
| NBA | Grizzlies | 77% | Mavericks | -5.5 |
| NBA | 76ers | 76% | Trail Blazers | -4 |
You guys give up or are you thirsty for more? Track real-time odds and betting data on our Free Live Odds pages.