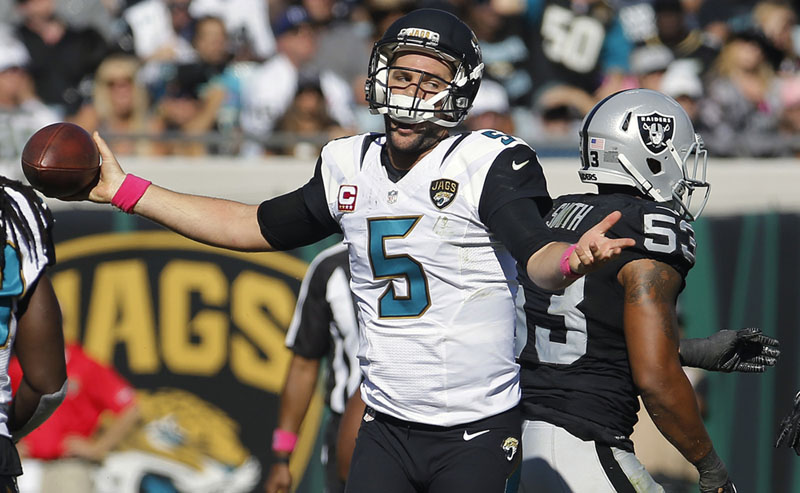 The Daily Steam: Cowboys Hate, Lowest NFL Total of the Season, More
With bettors bailing on the Cowboys, severe weather everywhere and extremely low NFL totals, this weekend is looking more like an episode of "The Twilight Zone" than a collection of sporting events.
Bettors hate Dallas
Following a flat performance against Atlanta, bettors are avoiding Dallas like a new Adam Sandler movie. Since 2003, the Cowboys have received less than 20% of spread bets just once. According to our public betting trends, Dallas is currently receiving a paltry 18% against the Eagles.
Sharp bettors also have a strong opinion on this game.
Offensive offense
One guess as to which NFL matchup this weekend is on pace (currently 37) to be the lowest of the season? Yup, Jacksonville at Cleveland. Bortles vs. Kizer, Fournette questionable and now brutal weather.
Is it too late to go ahead and ship this game to London?
Windy AF
There are currently 23 college football games expected to be played in very strong winds. Wind speed can be tricky to forecast, so be sure to check in at our free weather page before placing any wagers, especially on totals.
Buffet of NCAAF goodness
Biggest line moves, sharp money and trends you need to know are just one click away in our Week 12 Marketwatch round up.
Public love
According to our betting trends data, here are the most popular public sides of the day:
| Team | Spread % | Opponent | Line |
| --- | --- | --- | --- |
| Villanova | 90% | `Lafayette | -31 |
| Timberwolves | 82% | Mavericks | -6.5 |
| Florida State | 82% | Fordham | -13.5 |
| Wizards | 80% | Heat | -5 |
| Cavaliers | 70% | Clippers | -6.5 |
You guys give up or are you thirsty for more? Track real-time odds and betting data on our Free Live Odds pages.