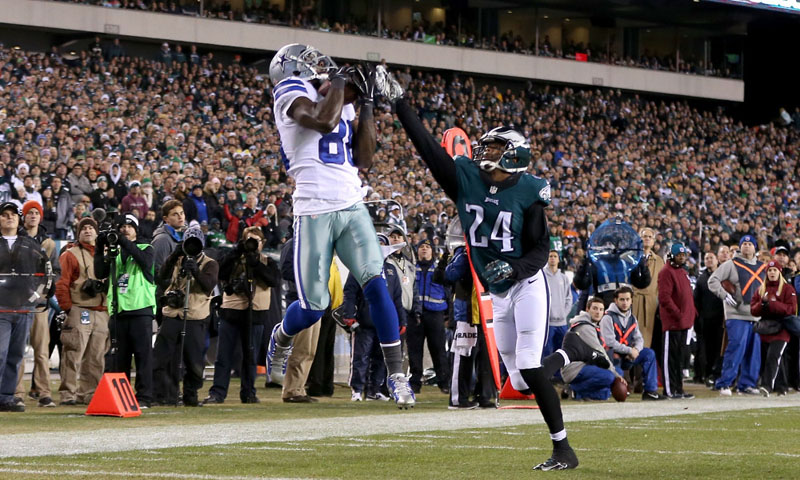 Public Betting Against Cowboys in Record Fashion
The Cowboys are historically a favorite team of public bettors and this season has been no different. Through nine games, Dallas has received the majority of public action eight times, with Week 5 against Green Bay the only instance where public bettors preferred their opponent.
However, coming off an ugly loss to Atlanta and with Philly coming to Jerry World, bettors are abandoning Dallas in record numbers. The Cowboys (currently receiving 18% of spread tickets) have only closed with less than 20% of tickets one time since we started tracking public betting data in 2003.
Not only is the betting extremely one-sided, this game is easily the most heavily bet game of the NFL weekend, meaning sportsbooks are going to need Dallas in a big way Sunday night. (In over eight years working for this company, that's the first time I've ever typed that sentence.)
According to our Sharp Action Report (available to Sportsbook Insider Advantage subscribers), the public may be coming in hard on the Eagles, but sharp bettors have consistently bought back the value with the Cowboys, making it most popular bet among professionals so far this week.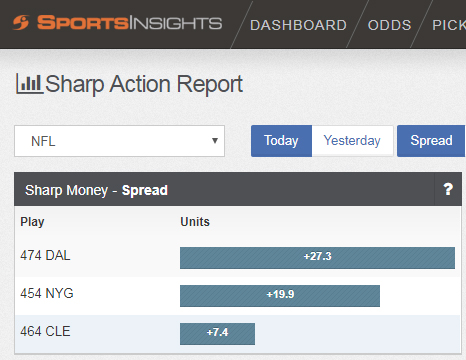 Even with sharp money helping offsetting some risk for oddsmakers, the line has moved up to Eagles -4.5 (after opening -3.5), indicating that sportsbooks are still on the lookout for Dallas money.