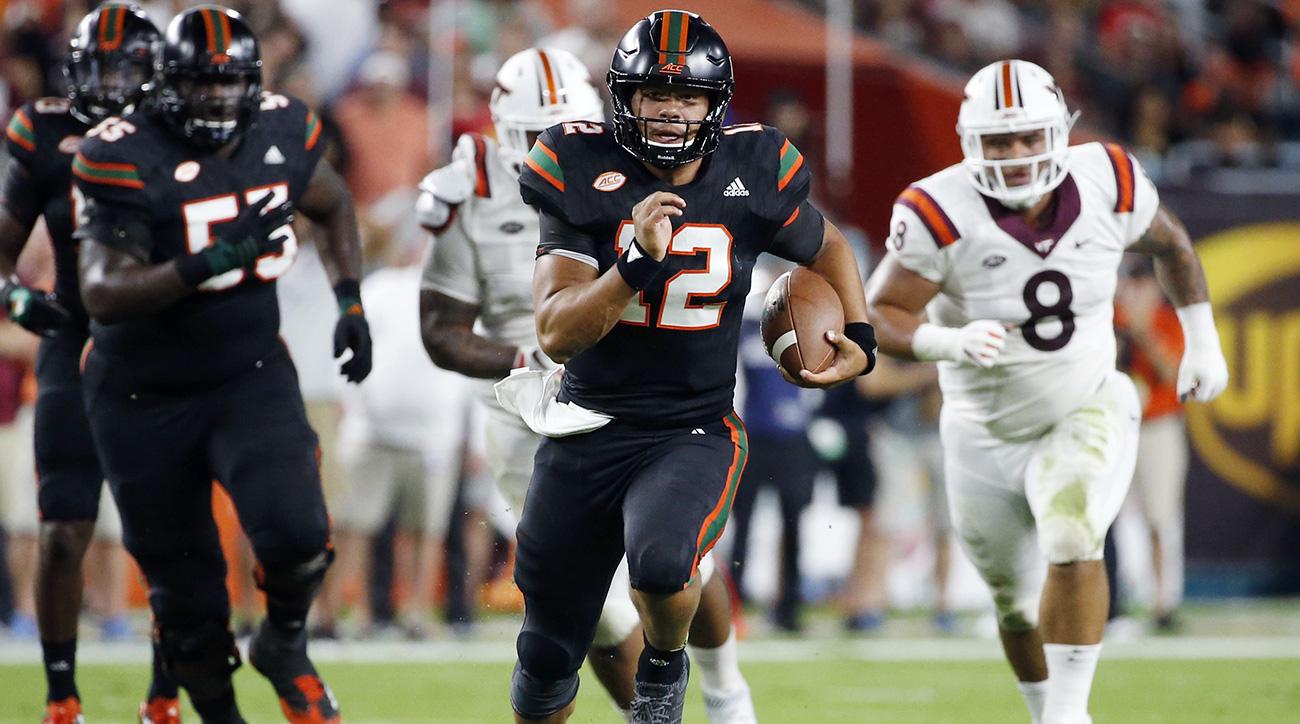 Big Paydays Potentially Looming for NCAAF Conference Champions
5Dimes recently posted odds on Conference Championship winners, so we've decided to compare preseason odds to see which teams could be in for a big payday.
ACC Champion:
Clemson -280
'Field' +200
A potential title game is currently listed Clemson -5.5 vs. Miami FL. Before the season Clemson was +350 to win the conference, Miami +550. FSU was the favorite at -110, but they're struggling just to make a bowl game in general.
Big Ten Champion:
Ohio St -120
Wisconsin -105
Michigan St +1550
Penn St +8000
Ohio State is still the favorite, almost identical to their preseason odds of -115. Wisconsin was +300 before the year, while Michigan St was +3300 and Penn State +475.
SEC Champion:
Alabama -175
Georgia +175
Auburn +875
Odds haven't changed much on 'Bama, now -175 after opening the year -150. UGA and Auburn were both +500 before the season. The lookahead line for a potential meeting between 'Bama and UGA is currently Crimson Tide -7, although odds have fluctuated from -6 to -7.5 over the last few weeks.
Big-12 Champion:
Oklahoma -175
TCU +200
Oklahoma St +750
Iowa State +3000
West Virginia +8000
Iowa State making a bit of a run? They were 100/1 before the year but still 30/1 now. TCU was available at +1200 before the season but now has the second-best odds at +200.
Pac-12 Champion:
Washington -120
USC +155
Stanford +510
Washington St +3500
Arizona +15000
Arizona St +275000
Washington was a nice bet before the year at +325, and they're now the favorites at -120.
American Athletic Conference Champion:
Central Florida -155
'Field' +115
Central Florida has been scorching teams this year and off to an 8-0 start (5-0 in conference). UCF was +900 before the season to win, while the favorites were USF -155, Houston +600 and Memphis +600.
Conference USA Champion:
Florida Atlantic -230
'Field' +170
Wild season in Conference USA– FAU had the 8th-longest preseason odds at +1000 but are tops in the 'East' division of Conference USA. If they can win out, they'll likely play North Texas or UAB for the Conference USA crown. Their odds to win the conference? North Texas +3400, UAB +17500!
Mountain West Champion:
Boise State -190
'Field' +150
Before the season Boise State was the +150 favorite to win the conference, followed by SDSU +250, Colorado St +300, Wyoming +500, Utah State +600 and Air Force +800. Fresno State had the longest preseason odds at +5000, but they're currently leading the Mountain West 'West' division.
Updated 4-Team Playoff Odds led by Alabama (-1000) and Georgia (-150)
Updated National Title Odds led by Alabama (-150)