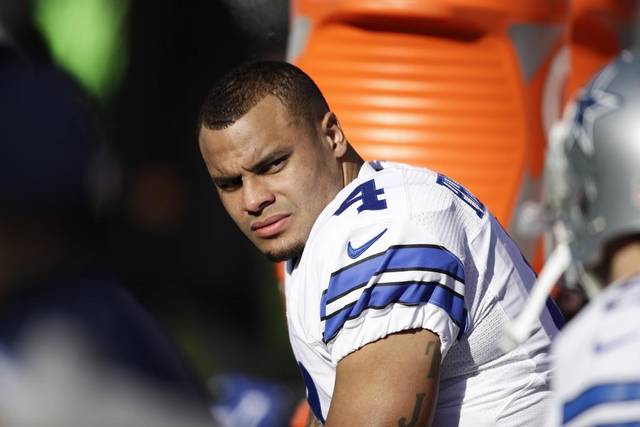 Bettors Souring on the Zeke-Less Cowboys
Another week, another Ezekiel Elliott court case ruling/overruling…I can't even follow what's happening if we're being honest. This time, it appears as if Elliott may actually miss the next six games. Don't quote me on that when it gets overturned again next week.
The one thing we do know is that Zeke is definitely out today. Since the news dropped on Thursday, bettors have started leaning towards the Falcons, who have disappointed all season long. At 2-6 ATS, they've only been better than the Bucs when it comes to a betting perspective. The Cowboys are coming off three straight covers that have pushed their ATS record to 5-3.
Thursday afternoon, the Cowboys were getting 80% of spread bets, 86% of spread dollars, and at +3 (-120), appeared to be on the verge of moving to +2.5. Not the case anymore!

Though the Cowboys are still getting the majority of bets and dollars, this is no longer the one-sided behemoth that would make or break the books. The Falcons remain at a heavily juiced -3 at Bookmaker, but have moved off the key number and gone to -3.5 at Pinnacle. Using our line predictor tool, we actually expect them to eventually move to -4.
Despite receiving only 40% of bets, we expect the #Falcons to go from -3.5 to -4 today vs. Dallas pic.twitter.com/vQ2Z5kJvQj

— Line Predictor (@LinePredictor) November 12, 2017
Before the season began, the word from oddsmakers was that Elliott was generally worth about half a point to the spread. It appears that is the case here, but some books are still reluctant to move off of that key number of three.
The total has seen some significant movement on the over in the past couple of hours, with the line moving from 48 to 49 at Pinnacle. It had originally dropped from 50.5 to 48 in the days following the Elliott news.

Check the latest lines and percentage on our free odds page and follow the Sunday craziness on Twitter @SportsInsights and @ActionNetworkHQ.