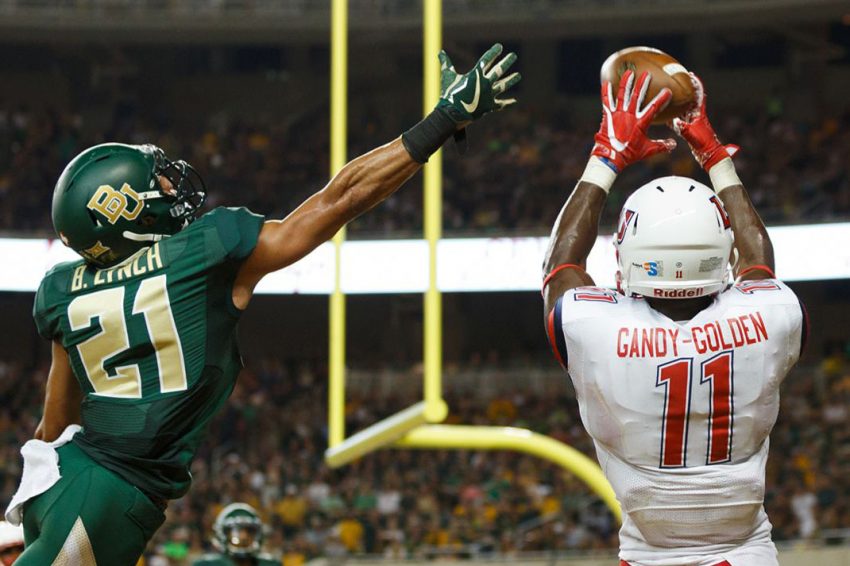 Bettors Done With Baylor After 0-3 ATS Start
If you've been betting on Baylor the last couple years, it hasn't gone very well. They went just 3-9 ATS last season and are off to an 0-3 ATS start this season (based on closing lines). Some bettors were able to cover last week if they got +14.5 for a line, but that's the only thing that's gone right for Baylor wagerers. The Bears have also lost straight up to Liberty at home as 33.5-point favorites and UTSA at home as 11.5-point favorites. Probably not a lot of moneyline tickets on Baylor in those games but they surely ruined a few parlays and teasers.
In the first two games of the season against Liberty and UTSA, Baylor received more than 60% of spread bets. After they weren't even close to covering either of those games, only 30% of bettors took them last week at Duke in a 34-20 loss. They opened +13.5, moved to +14.5, and closed +10.5. This weekend at home against Oklahoma, they're receiving just 11% of spread tickets, opened +25.5, and have moved to +27.5.

Over the summer, Baylor was listed +8 in this matchup, so we've seen nearly a 20-point swing in just a matter of months. If the line gets back to +28 anywhere, it may be worth betting though. Teams that go on a 3-game ATS losing streak early in the season are able to cover at a 56% rate in the following game. The record is far better when only looking at underdogs, hitting at a 61% rate. Add in the fact that this will be a highly bet game at night and there could be some great contrarian value on Baylor at home.