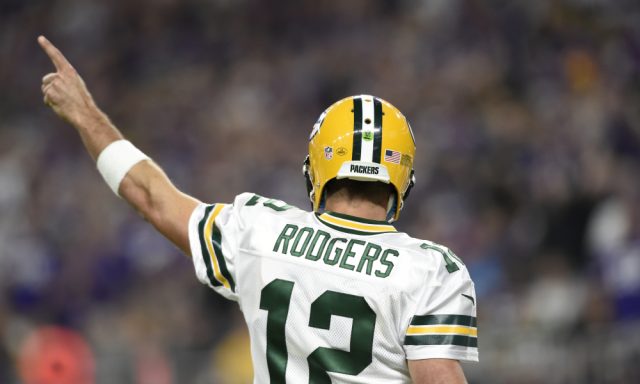 The NFL Betting Market's Drastic Reaction to Aaron Rodgers' Return
The past few days have been a whirlwind for Packers fans. First, they had to pull an overtime victory against the Browns out of their keister. Next, they learned that Aaron Rodgers likely wasn't ready to play this weekend against the Panthers, essentially crushing their playoff hopes. Then, last night, they found out that Rodgers WAS cleared to play. Quite the roller coaster of emotions.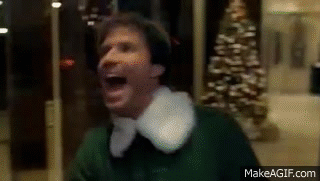 Another roller coaster can be seen when looking at Bookmaker.eu's line for this game.

Though I've never been on a roller coaster that both ascends and descends on essentially a 180-degree angle, the line movement at Bookmaker would certainly be barf-worthy if it was indeed an amusement park ride.
As I was writing Tuesday's Early Action Report, I began talking about how -3 for the Panthers would be a steal if Rodgers wasn't playing, but bettors were acting as if he would still be out. At that time, the Packers were getting around 27% of bets—uncharted waters for a Rodgers start. In Rodgers' entire career, he's received less than 30% of bets just twice. TWICE! Both of which came before this decade began.
Just as I was finishing up, reports about the Packers' doctors wanting to keep Rodgers sidelined were coming out and the line subsequently shot up to -5.5. Just my luck. It was looking like those Panthers -3 backers got themselves some great value…but wait! BAH GAWD! THAT'S AARON RODGERS' MUSIC!
#Packers QB Aaron Rodgers posts on Instagram that he's medically cleared. He's back. pic.twitter.com/tKxxvRHKg9

— Ian Rapoport (@RapSheet) December 13, 2017

Somehow in the span of six hours, Rodgers was either able to magically heal a lot more than he already had or convince the hell out of the team doctors to let him play. I'm guessing it's the latter.
Since the news broke, bets and dollars on the Packers have been on the rise. The percent of bets backing Green Bay have already risen from 27% to 46% while dollars have jumped from basically nothing to 35%. The line remains at 3 at Bookmaker, but the sharp-as-a-tack offshore book Pinnacle isn't even allowing Packers backers a field goal. They opened at +3 this morning, but quickly moved the line to +2.5. The cheeseheads need a win and the books know Aaron Rodgers is just the man to get them one.
At 7-6, the Green Bay is hanging in there… you done good Brett Hundley, you done good. However, Rodgers will essentially need to win all three remaining games (at Carolina, vs. Vikings, at Detroit) for a chance to make the playoffs. According to John Ewing of Bet Labs Sports, that chance is quite slim—6.26% slim to be exact.
The NFC wild card race is tight and there are already three teams with at least eight wins that aren't holding a division lead. It'll take a lot of luck, but this season could potentially end up looking a lot like 2016, in which the Packers won their final six games to reach 10-6 and make the playoffs.
Will the bets keep flowing in on Green Bay or will there be buyback on the Panthers, who are fighting for a playoff spot of their own?
Check the latest lines and percentages on our free odds page and follow @ActionNetworkHQ and @SportsInsights for more news and analysis throughout the week.