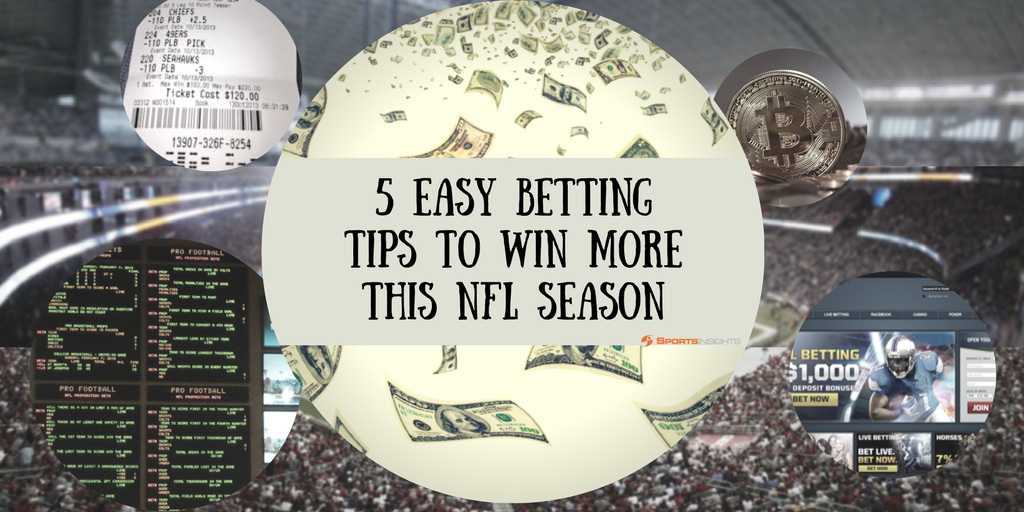 5 Easy Betting Tips to Win More this NFL Season
The NFL season is here and bettors everywhere are preparing to crack beverages, add to sportsbook balances and break down the full slate of this week's betting odds. But before you submit those wagers, we put together five quick and easy tips that all bettors can employ right now to help ensure their bankrolls are as big as possible at the end of the season.
1. Pick the correct sportsbook(s)
Understanding the characteristics that make each sportsbook unique is an easy way to increase your profits without changing any of your actual handicapping techniques. Some sportsbooks cater to public/recreational players and therefore shade their lines towards popular teams while others welcome professional action, resulting in larger limits and sharper lines. Additionally, a handful of books offer reduced juice, meaning bettors don't have to pay the standard -110 vig and therefore get paid a higher return on winning bets.
For example, assume the Dallas Cowboys are listed as 4.5-point favorites at Bookmaker and 4-point favorites at 5Dimes in a game against the New York Giants. Bettors who like the Cowboys should be sure to take -4 while those backing the Giants need to shop and play the +4.5 to take advantage of the extra half point and get off the key number of 4.
2. Ask about sportsbook fees
Many bettors simply deposit and withdraw from their sportsbook(s) without first learning what fees are associated with those transactions. Many sportsbooks offer free deposit and withdrawal options, so be sure to ask about specific rules. You're already laying -110 when placing your wagers, so why pay them even more in fees?
3. Know bonus/rollover requirements
100% deposit bonuses! $1,000 free! Reload bonuses! Sportsbooks use many flashy techniques and promises of free money to earn your deposit, but then hit you with strict rollover requirements before you can withdraw. Just like #2 above, it's vital to first contact a sportsbook and fully understand their required rollover for both bonuses and normal withdrawals. Many bettors opt out of bonuses altogether to ensure they have more control of their sportsbook balances and overall bankroll, but that is a decision for each individual bettor.
4. Don't play parlays
We get it, parlays are fun. As illustrated by the Floyd Mayweather/Conor McGregor fight, everybody wants to risk a little for that one big payout. However, over the long haul parlays are a losing proposition and a big one at that. From 1992-2015, Nevada sportsbooks averaged a whopping 29.91% hold on parlays compared to a 4.72% hold on football bets, revealing just how important parlays are to sportsbooks' bottom line.
5. Don't bet for action
Are you placing a bet because you think it has value? Or are you placing a bet because a game is on national television and you want to feel invested? Trust me, you're not the only one who's going to have trouble getting excited for a Rams at 49ers Thursday Night Football matchup, but that doesn't mean you should automatically bet on it.
Worried you're letting the thirst for action take over your quest for value? Just ask yourself whether you'd still be betting a primetime NFL game if it was a random Sunday, 1 pm kickoff game. If the answer is yes, then fire away. But if the answer is no, then you know you're being jaded by action.
Get everything you need to win more this NFL season by downloading our free mobile app and by visiting our Free NFL Live Odds Page for updated real-time odds and betting percentage data.