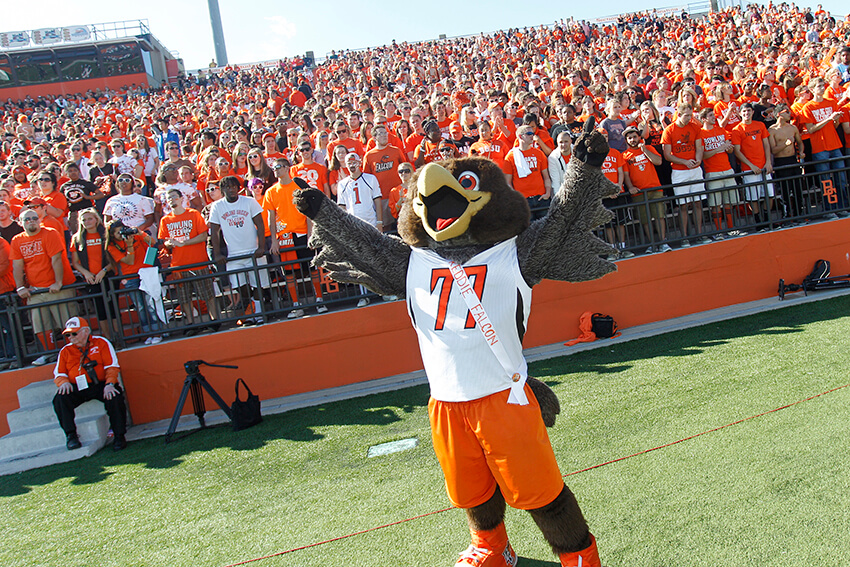 5-0 and 0-5 ATS teams in College Football
Last week we pointed out the lines moving against each of the three 4-0 ATS teams, yet we saw those teams go 2-1 ATS on the closing line. Duke got crushed by Miami FL, but NMSU covered by a half-point on the closing line at Arkansas, and SMU got a late cover against UConn. NMSU and SMU now enter this week as the lone 5-0 ATS teams.
On the other side of the ATS spectrum, there are now three teams that have started the year 0-5 ATS: BYU, Oregon State, and Bowling Green. It should be no surprise that all are 7+ point underdogs this weekend, but how do teams perform after starting off the season so poorly ATS?
Since 2005, teams starting the season 0-5 ATS have gone 13-9 ATS in their sixth game of the season. It's not a huge sample size, but clearly there's an improvement. Oddly enough, Bowling Green also started last season 0-5 ATS before covering +11.5 at Ohio in Week 6. This year they're 0-5 ATS and listed as +14.5 point underdogs at Miami Ohio this weekend.
As for teams starting 5-0 ATS, there's an expected regression in their sixth game, going 13-15 ATS since 2005. This weekend SMU is actually listed is an underdog, +5.5 at Houston, while NMSU is +11 at Appalachian State. In very early betting, both of these 5-0 ATS teams are getting the majority of spread tickets, and you can track all the latest odds, betting %'s, injuries and more for these games at our Free Live Odds page.