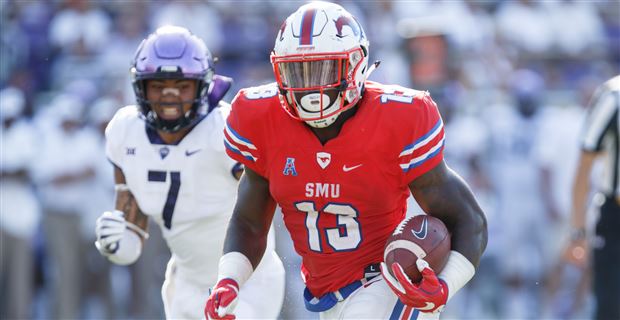 2017 College Football: Lines Moving Against Each 4-0 ATS Team
As we approach Week 5 of the 2017 College Football season, just four teams are a perfect 4-0 ATS: Duke, New Mexico State, SMU, and Utah. The Utes are off this weekend so we'll focus on the other three teams who have covered each of their four games this year, and we've actually seen line movement against all of them. Teams that start 4-0 ATS on the season have gone just 29-33 ATS in their 5th game (dating back to 2005), so these teams could be decent fade material. We know that there are other teams who are 3-0 ATS this season and you can check out all the latest betting on those games at our Free Live Odds page.
Miami-FL at Duke: Despite starting 4-0 ATS and getting nearly 60% of spread bets, line movement has been against Duke, opening +4.5 at CRIS and moving to +6.5. The line has even moved to +7 during the week, which could partly be due to the availability of key players for the Hurricanes.

Public bettors have been confident in betting Duke, but sharper bettors appear to be on Miami-FL to cover on Friday night.
UConn at SMU: This line opened all over the place: 5Dimes listed SMU -21.5, Pinnacle had SMU -18.5, and CRIS started with SMU -17.5. After early line movement on SMU at all three books, they're now down to -17 at CRIS and -17.5 around the rest of the market. SMU is getting 76% of tickets but just 60% of the money, so clearly some sharp buyback on UConn. The Huskies are on their own ATS streak, failing to cover in three straight, a spot that dogs cover in more than 60% of the time.
New Mexico State at Arkansas: New Mexico State is the only perfect ATS team to be getting <50% of bets this week, currently at 47% at the time of publication. The Aggies opened +15 at Pinnacle and have moved to +17, but betting at CRIS has been a little different– they opened +18.5 there and were bet down to +15 before moving back up to +17. Remember, sharp bettors are keen on the value of numbers, so smart money can be on both sides of a game. The market appears to be at a number they're comfortable at now, settling at +17 for the last 24+ hours.