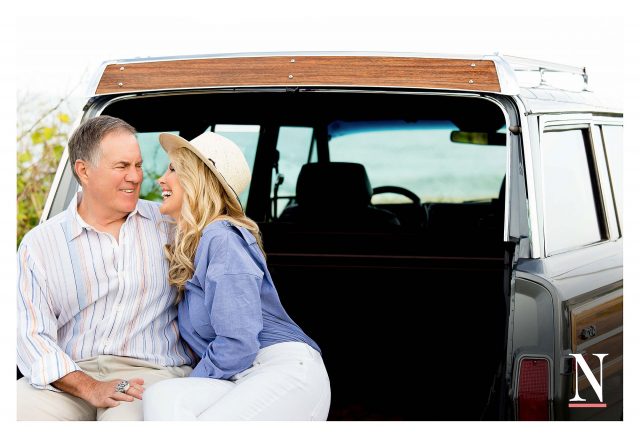 2017 NFL Coach of the Year Odds
The NFL Coach of the Year award can be given to a couple different types of coaches. The first is a coach who leads his team to a dominant season (see Bill Belichick). The second is a coach whose team had mediocre expectations going into the year, but ended up doing pretty good. Every winner this century has coached his team to at least 11 wins and made the playoffs so take that into consideration when making your bets.
Last year, Jason Garrett led the Cowboys to 13 wins with the help of Dak Prescott and Ezekiel Elliott. He was a long shot before the season, though, with opening odds of +3000. The four seasons prior to that, Bruce Arians and Ron Rivera took turns winning the award, both taking home the hardware twice.
| Coach (Team) | 8/2 (Ladbrokes) |
| --- | --- |
| Bill Belichick (NE) | +600 |
| Vance Joseph (DEN) | +900 |
| Mike McCarthy (GB) | +1000 |
| Pete Carroll (SEA) | +1000 |
| Dirk Koetter (TB) | +1200 |
| Andy Reid (KC) | +1400 |
| Bill O'Brien (HOU) | +1600 |
| Bruce Arians (ARI) | +1600 |
| Dan Quinn (ATL) | +1600 |
| Jack Del Rio (OAK) | +1600 |
| Jason Garrett (DAL) | +1800 |
| Mike Tomlin (PIT) | +1800 |
| Ben McAdoo (NYG) | +2000 |
| Doug Marrone (JAX) | +2000 |
| Doug Pederson (PHI) | +2000 |
| Jay Gruden (WAS) | +2000 |
| Mike Mularkey (TEN) | +2000 |
| Mike Zimmer (MIN) | +2000 |
| Ron Rivera (CAR) | +2000 |
| Adam Gase (MIA) | +2500 |
| Anthony Lynn (LAC) | +2500 |
| John Fox (CHI) | +2500 |
| John Harbaugh (BAL) | +2500 |
| Sean Payton (NO) | +2500 |
| Hue Jackson (CLE) | +3300 |
| Jim Caldwell (DET) | +3300 |
| Kyle Shanahan (SF) | +3300 |
| Marvin Lewis (CIN) | +3300 |
| Sean McDermott (BUF) | +3300 |
| Sean McVay (LAR) | +3300 |
| Chuck Pagano (IND) | +4000 |
| Todd Bowles (NYJ) | +4000 |
This season, Bill Belichick is favored to win for a record-tying fourth time, matching Don Shula. Belichick won the award in 2004, 2007, and 2010, winning a minimum of 14 games in each season. The Patriots are expected to do prettay, prettay good this year and if they can win 14, 15…gulp, even 16 games this season, Belichick will be in the conversation for sure.
Rookie head coach Vance Joseph of the Broncos is next on the list. Joseph has a difficult road ahead of him, but is actually set up nicely to win the award if things go his way. He has somewhat of a quarterback battle on his hands and would come off looking pretty smart if the one he chooses plays well. Also, he has two teams in his division that are expected to do better than the Broncos. If they can manage to win the division or even make the wild card, it would be a very impressive feat for a first time coach.
The bottom portion of the list features coaches from some of the worst teams, but Indy's Chuck Pagano is tied with Todd Bowles of the Jets for worst odds. After three straight 11 win seasons, the Colts have gone a just 8-8 in each of the past two years. Like Joseph and the Broncos, Pagano has some difficult competition within his division, but like I said, this can make for a better narrative and improve his odds of winning the award. The Colts are slightly behind the Texans and Titans in the divisional odds, but if they can take home the AFC South, Pagano has a shot at this. I'm not saying I love his chances, but I also feel that he shouldn't be tied for last on the list.
Check back for odds updates throughout the season. Last year, Garrett was +150 when odds were re-opened in November.
Follow us on Twitter @SportsInsights for any updates, new articles, line movement, and helpful betting tips.
Join us live Sundays at noon ET
We're now holding our members-only live Sports Betting Hangouts Sunday mornings to prepare you for a full day of NFL games. Members, simply log into your account Sunday morning to access the hangout.
Not a member? Start a trial today to join our Sports Betting Hangouts held six days a week, plus all the other Sportsbook Insider Pro benefits.