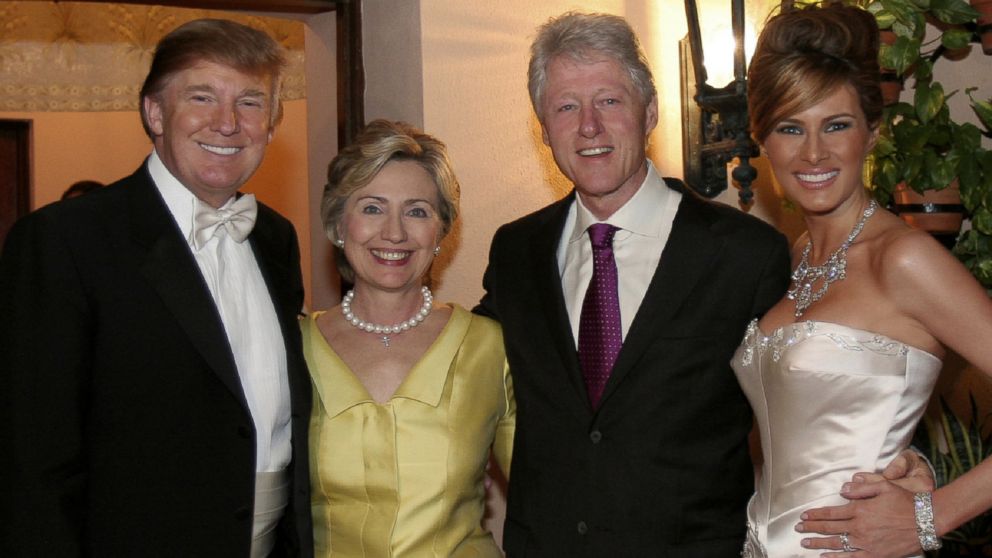 2016 Presidential Election Betting: Clinton vs Trump and VP Odds
Welcome to the latest installment of our ongoing 2016 Presidential Election Betting Series.
For over a year, we've been tracking the odds of every major candidate to see who's rising, who's falling and who is offering the most value to bettors.
When we first started, there were more than 20 candidates battling for the White House. Now, it's down to just two: Donald Trump and Hillary Clinton.
While Clinton hasn't officially clinched the nomination (that won't come until the Convention when super-delegates cast their vote), it is all but certain that she will be representing the Democrats in the general election. By winning the California Primary, Clinton secured an insurmountable lead in pledged delegates, dashing the hopes of a 4th quarter comeback for Vermont Senator Bernie Sanders.
On Thursday afternoon, President Barack Obama officially endorsed Clinton, further cementing her status as the Democratic nominee.
Clinton enters the general election with a big demographic advantage over Trump. She has a massive lead among African-Americans, Hispanics and women. She will also have the support of Obama, who will begin campaigning with Clinton in the coming weeks.
Before placing your bet on either candidate, it would be wise to peruse the market first so you can shop for the best line and secure the best possible number.
Here is a breakdown of each candidate's current 2016 odds across the marketplace.
| Candidate | BetOnline | Bookmaker | 5Dimes | Bovada |
| --- | --- | --- | --- | --- |
| Clinton | -280 | -343 | -300 | -290 |
| Trump | +210 | +264 | +280 | +230 |
As you can see, BetOnline is posting the best number for Clinton backers (-280). Meanwhile, if you like Trump to win the presidency, 5Dimes is offering the highest payout (+280).
One thing to keep in mind: sharp and square books have different limits when it comes to prop bets.
More closely, although Bookmaker has the worst odds for Clinton (-343), they have the highest limits ($5,000 for candidates and $10,000 for parties). So while you are risking more by taking Clinton (or the Democrats) at Bookmaker, you are able to wager a much higher sum, which ensures a bigger return if she (or the Democrats) win.

WHO WILL BE THE REPUBLICAN AND DEMOCRATIC VPs?
On the Republican side, Alabama Senator Jeff Sessions (+180) is the favorite to be named Trump's running mate, with former Speaker of the House Newt Gingrich (+400) a close second.
Who will be @realDonaldTrump's VP nominee?

Jeff Sessions +180
Newt Gingrich +400
Joni Ernst +1000
Bob Corker +1200
Chris Christie +1400

— Sports Insights (@SportsInsights) June 9, 2016
One candidate to keep an eye on: New Jersey Governor Chris Christie. On several occasions, Trump has said that he wants a VP who is a savvy politician who knows how government works. As a Governor and former US Attorney, Christie fits that mold. Also, Christie already endorsed and campaigned for Trump earlier in the primary season (and was ridiculed for it). Naming Christie his VP would be a great way for Trump to re-pay the favor.
On the Democratic side, it's a three-person race to become Clinton's Vice President. HUD Secretary Julian Castro (+300) is the favorite, but Virginia Senator Tim Kaine (+450) and Massachusetts Senator Elizabeth Warren (+500) are not far behind. It's interesting to note that Sanders has the 5th best odds to be named VP. While it remains unlikely that Sanders would join the Clinton ticket, especially after such an acrimonious primary fight, there is good value on the Vermont Senator at +1200.
Who will be @HillaryClinton's VP nominee?

Julian Castro +300
Tim Kaine +450
Elizabeth Warren +500
Tom Perez +1000
Bernie Sanders +1200

— Sports Insights (@SportsInsights) June 9, 2016
It's interesting to note that Castro has been the front runner to be Clinton's running mate since these odds were first posted back in February, but oddsmakers can't seem to find a consensus on Trump's Vice Presidential nominee. At various times John Kasich, Marco Rubio, Susana Martinez and Newt Gingrich have been listed as the favorite.
WHAT DO YOU THINK?
Will you be placing your 2016 wager on Trump or Clinton? Are you going with Sessions or Castro to be named the VP picks for the respective parties? Or are any other candidates offering better value?
Feel free to leave your thoughts in the comments section below.