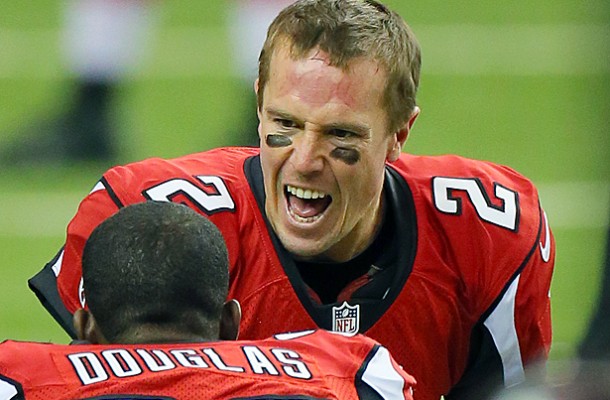 2016 NFL Week 8 Opening Line Report
Week 7 was a sloppy one for many teams around the league. The fans who gutted out approximately 15 hours of football yesterday woke up to an ugly game in London that likely had the English chaps in the stands wondering how us Americans don't go insane watching this sport week after week. The Sunday slate was book-ended by a game that ended in a tie after two professional kickers missed consecutive field goals under 30 yards.
As Bill Belichick would say, "We're on to week 8."
Most games for the upcoming week have lines posted on BookMaker, which can be compared to the look ahead lines posted by CG Technology this past April. With the halfway mark of the season approaching, there are a few teams that have distanced themselves from their original expectations, for better or worse.
The biggest swing can be seen in the Packers/Falcons game. Despite losing yesterday, the Falcons have been one of the bigger surprises of the season. The Packers have also been a little shaky as of late, which is why that line has shifted seven points towards the Falcons, from +4 to -3.
One team whose line has worsened significantly is the Colts. Initially one point favorites, they opened as three-point 'dogs against the Chiefs this week at home. A win yesterday against the Titans moved their record to 3-4, but they are still on the outside of the playoff picture.
Here is the full game list.
| Matchup | Current Line | Opening Line | Look Ahead (4/21) |
| --- | --- | --- | --- |
| JAX @ TEN | TEN -3.5 | TEN -3 | PK |
| WAS @ CIN* | CIN -3 | CIN -2 | CIN -4 |
| GB @ ATL | ATL -3 | ATL -2.5 | GB -4 |
| DET @ HOU** | HOU -2.5 | HOU -2.5 | HOU -4 |
| SEA @ NO | SEA -3 | SEA -3.5 | SEA -5 |
| NE @ BUF | NE -6 | NE -5.5 | NE -3 |
| NYJ @ CLE** | NYJ -5.5 | NYJ -4.5 | NYJ -5 |
| OAK @ TB | TB -1 | PK | PK |
| KC @ IND | KC -2.5 | KC -3 | IND -1 |
| SD @ DEN** | DEN -5.5 | DEN -6.5 | DEN -7 |
| ARI @ CAR | CAR -3 | CAR -2.5 | CAR -3.5 |
| PHI @ DAL | DAL -5 | DAL -4.5 | DAL -3.5 |
| MIN @ CHI | MIN -5.5 | MIN -6 | MIN -2.5 |
* Neutral site game in London
** Originally off the board
Bye Weeks: Baltimore, Los Angeles, Miami, New York Giants, Pittsburgh, San Francisco
Coming off a Bye: Carolina, Dallas
This season's third and final game in London will take place in Week 8, so if you're brave enough, tune in to watch the Redskins and Bengals at Wembley Stadium at 9:30 AM eastern. Both favorites have covered in London this season and, historically, favorites are 11-5 ATS. Early action is on the Bengals, who have already moved from -2 to -3. This game better be compelling or else the Brits will go back to watching Manchester City beat Tottenham Hotspur in a gut-wrenching one-nil battle on the pitch.
Wentz vs. Prescott Round 1 takes place on Sunday night in Dallas. This battle between rookie quarterbacks will hopefully be an entertaining game to watch and should also feature the return of Dez Bryant from his knee injury. As of last week, these two teams featured the top three Offensive Rookie of the Year candidates according to Bovada. Ezekiel Elliot (-160), Dak Prescott (+120), and Carson Wentz (+700). The Cowboys are currently five point favorites.
Although the line hasn't been posted yet due to tonight's MNF game, the Broncos will likely be the largest favorite of the week once their line is posted. Westgate's early lines for Week 8 had them as seven-point favorites at home against the Chargers. San Diego is coming off two impressive victories, so it's possible that line opens a bit lower.
If you are not a Sportsbook Insider member, take a look at our free odds page throughout the week to see up-to-date line movement.
Purchase a Sportsbook Insider PRO membership and get NFL picks, contrarian plays, dollar percentages and bet signals, along with a fully customizable live odds page, line watcher, line predictor, the number of bets on every game, and more.
If you have any thoughts or questions, feel free to reach out to the Sports Insights staff by utilizing our live chat feature, commenting below, or emailing us at help@sportsinsights.com.