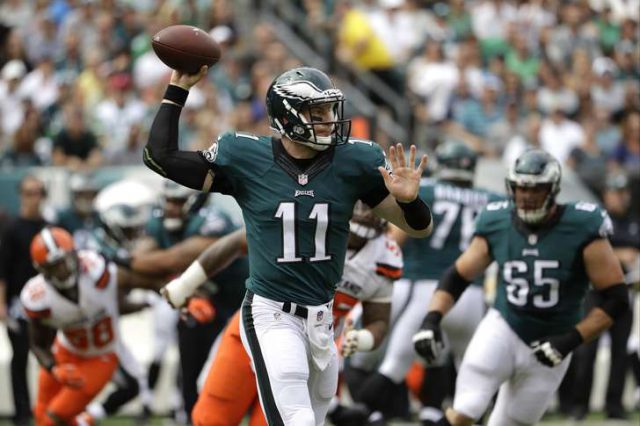 2016 NFL Week 2 Line Moves That Matter
Every week in this space we highlight the most interesting line moves at the market-setting offshore sportsbooks — typically Bookmaker and Pinnacle — which take the highest limits and therefore attract the sharpest bettors. By contrasting the opening and current lines with the public betting trends from our seven contributing offshore sportsbooks, we're able to determine how public betting has affected the line.
We are also proud to announce that in addition to our public betting percentages, we now offer real money percentages, which reflect the percentage of total dollars wagered at one of the sharper offshore sportsbooks. This allows bettors to easily monitor all the factors influencing line movement.
Using the data available to Sportsbook Insider subscribers, I have examined the latest trends to determine what's driving line movement in the most interesting Week 2 matchups.
Tennessee Titans at Detroit Lions (Sunday at 1:00 PM eastern)
After defeating the Indianapolis Colts in a high-scoring shootout last week, the Detroit Lions opened as 5-point home favorites at the market-setting Bookmaker sportsbook. In early betting, the Lions have received 72% of spread tickets and 84% of total dollars wagered. This lopsided public betting has caused Detroit to move from -5 to -6.
[click image below to enlarge]

At the time of publication, there had been no bet signals triggered on the spread, which indicates that public money is solely responsible for this one-point line move. Although "5" is considered a dead number, "6" has been the fourth most common margin of victory over the past thirteen seasons.
Miami Dolphins at New England Patriots (Sunday at 1:00 PM eastern)
In one of this weekend's most interesting games, the New England Patriots opened as 5.5-point favorites against the Miami Dolphins. Although public betting has been fairly even on the spread, there has been some fascinating movement on the total.
Since 2003, a majority of public bettors have taken the over in 86.64% of all regular season games. Casual bettors love to root for high-scoring games, and they overwhelmingly pound the over. At the time of publication, the ticket count for the total was evenly split, but there's been a large disparity in terms of total dollars wagered.
The opening total was 42.5 at Bookmaker, and we have tracked 52% of tickets on the over. However, our data shows that more than two-thirds of money has taken the under. This unbalanced action has caused the total to drop from 42.5 to 41.5.
[click image below to enlarge]

It's worth noting that with Tom Brady behind center, Patriots overs have gone 122-95 (56.2%) with +20.68 units won — easily the best mark in football over that time. With Brady suspended for the next three games, it will be interesting to see how New England's offense responses.
Philadelphia Eagles at Chicago Bears (Monday at 8:30 PM eastern)
In Monday's primetime game, Philadelphia opened as 1-point underdogs at Bookmaker but they have received 60% of spread bets. Despite this lack of public support, the Eagles have actually dropped from +1 to +3. This can be explained by our money percentages, which show that 75% of total dollars wagered have taken the Bears as home favorites.
[click image below to enlarge]

As you can see from the line chart, the Bears moved from -1 to -3 within minutes of opening and have stayed there all week. The Bears are currently -3 (-125) and it will be interesting to see whether books continue to adjust the juice or whether they move off the key number.
Interested in checking out our new money percentages and line charts for every Week 1 game? Sign up now for a 4-day trial of Sportsbook Insider Pro.
Pro subscribers have access to real-time odds, public betting trends, money percentages, bet signals (including steam moves and reverse line movement alerts), injury alerts, value meter, line watcher, line predictor, and many other unique features. We have already released four NFL Best Bets for Week 2 including:
Philadelphia Eagles at Chicago Bears
Green Bay Packers at Minnesota Vikings
New Orleans Saints at New York Giants
San Francisco 49ers at Carolina Panthers
Have any questions for the staff at Sports Insights? Make sure to utilize our live chat or call us directly at 877-838-2853.