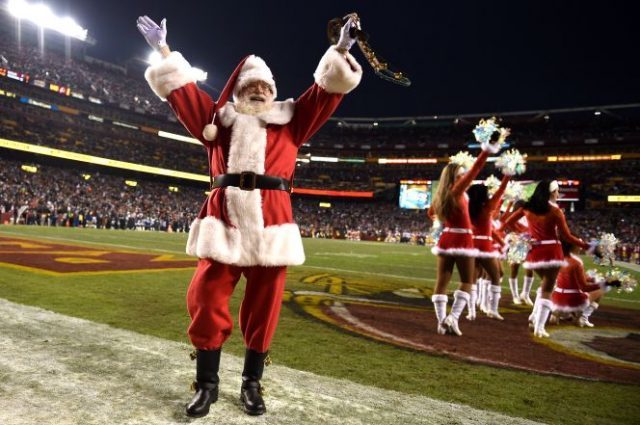 2016 NFL Week 16 Opening Line Report
You'd think that with just two weeks remaining in the season, we'd know more about the playoff picture, but…we don't. There is plenty left to be decided out there and we should know a whole lot more after Christmas is over. Then again, I'm not sure I'll be able to properly convey any information next week without using Christmas-related gifs. Ohhhh fudgeeee…
For the teams on the bubble, there are not a lot of cake-walk type games. The luckier teams like Washington and Tennessee get to play the Bears and Jaguars, respectively, but they are both on the road. Most of these bubble teams, however, will have a difficult time this week. One thing to note is that the weather will be much warmer across the country and we shouldn't see any games approaching negative temperatures. You see, when a low-pressure system up north in Canada enters the jet stream, us Yankees down south will experience the warmer temperatures. Unfortunately, this means many of us won't enjoy a white Christmas.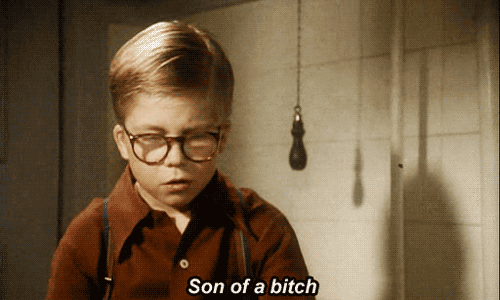 One of the more interesting games on Christmas Eve, and the game receiving the most early action, is Minnesota at Green Bay. Yesterday, Matt Barkley made the Packers secondary look like Swiss cheese (Get it? The Packers are often connected to cheese, and in fact, many of their fans wear a foam-like block of Swiss cheese on their heads), but they were still able to hold on thanks to a late field goal. They are one game behind Detroit in the NFC North and, despite a very ugly midseason stretch, are still very much in the playoff picture. At 7-7, the Vikings aren't completely eliminated from contention, but they would need a lot of help. Despite the Packers getting close to 80% of the spread bets early on, they've dropped from -7 to -6.5.
Another good game can be seen in Oakland, where the Raiders are currently four-point favorites against the Colts. The Colts took care of the Vikings yesterday in impressive fashion, but didn't get any other help as the Titans and Texans both won. At 7-7, Indy sits in sole possession of third place in their division and, since this isn't hockey, that's bad. The Raiders did get some help yesterday thanks to a former pass-punt-kick contestant…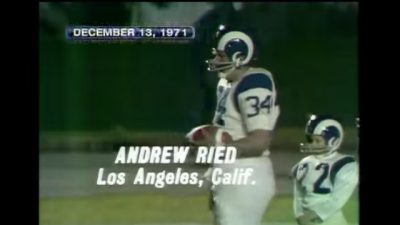 Due to Andy Reid's failed attempt to ice the kicker, the Raiders are back atop the AFC West. Even though they've already clinched a playoff spot, they're going to want to hold on to that division and in turn, earn a bye week.
Christmas Day has two games and luckily all four teams are still in the playoff hunt. First, the Ravens visit the Steelers in an important AFC North matchup. With the Steelers one game ahead in the standings, a win for them would secure the division. However, a loss ties the division up at 9-6 apiece and really makes things interesting…
This game is currently in no-man's-land, with the Steelers opening -4 and quickly moving to -5. We could see it continue to bounce around in the 4-5 region or, depending on where that sharp money goes, see it head towards the three or six range.
Christmas night, Denver heads into Kansas City, who will be looking to redeem themselves after their game-losing gaffe. Denver's season will likely be over with a loss and I can confidently say that Papa John won't kiss Trevor Siemian if he can't even make the playoffs. That is reserved for big-time HOF-Super Bowl Winning-QB/Pizza Sponsors. The Chiefs opened at -4.5 and have since dropped to -4 so this game is in a similar spot as the first Christmas game. Depending on how much fun people are having at their family Christmas parties, we could see some late alcohol-based public money rolling in…
On Monday night, the Lions will have their hands full with the Cowboys in Dallas. After falling to the Giants yesterday, the Lions have opened the door for the Packers in the NFC North. If they lose and the Packers win next week, they'll be tied for the division lead. And guess what? They play each other in week 17…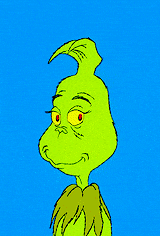 This game is floating around the number seven and will likely continue to bounce around throughout the week. At +7.5, now would probably be a decent time to take the Lions if you like them. If you're thinking Cowboys, you're probably better off waiting for them to fall to -7 or lower.
Below, you can compare the current and opening lines from CRIS to the lookahead lines provided by CG Technology back in April. This is the last week that the lookahead lines were posted due to the uncertainty of Week 17.
| Matchup | Current Line | Opening Line | Lookahead Line |
| --- | --- | --- | --- |
| NYG @PHI | NYG -2.5 | NYG -3 | PHI -2.5 |
| WAS @ CHI* | WAS -3.5 | WAS -3.5 | PK |
| MIA @ BUF | BUF -4 | BUF -3 | BUF -3.5 |
| TB @ NO | NO -3 | NO -3 | NO -2.5 |
| ATL @ CAR* | ATL -3.5 | ATL -3.5 | CAR -8.5 |
| MIN @ GB | GB -6.5 | GB -7 | GB -4.5 |
| NYJ @ NE | NE -16.5 | NE -14 | NE -6.5 |
| TEN @ JAX | TEN -4 | TEN -3.5 | JAX -4.5 |
| SD @ CLE | SD -6 | SD -6.5 | SD -2 |
| IND @ OAK | OAK -4 | OAK -4 | OAK -1 |
| SF @ LA | LA -4 | LA -3 | LA -5.5 |
| ARI @ SEA | SEA -7.5 | SEA -7 | SEA -3.5 |
| CIN @ HOU | HOU -2 | HOU -3 | CIN -1 |
| BAL @ PIT | PIT -5 | PIT -4 | PIT -8 |
| DEN @ KC | KC -4 | KC -4.5 | KC -1.5 |
| DET @ DAL | DAL -7.5 | DAL -7 | DAL -5 |
* Originally off the board at Bookmaker, consensus line used
If you are not a Sportsbook Insider member, take a look at our free odds page throughout the week to see up-to-date line movement.
Purchase a Sportsbook Insider Pro membership and get NFL picks, contrarian plays, dollar percentages and bet signals, along with a fully customizable live odds page, line watcher, line predictor, the number of bets on every game, and more.
If you have any thoughts or questions, feel free to reach out to the Sports Insights staff by utilizing our live chat feature, commenting below, or emailing us at help@sportsinsights.com.